Leslie Mann, Janelle Monae Cast In Upcoming Robert Zemeckis Film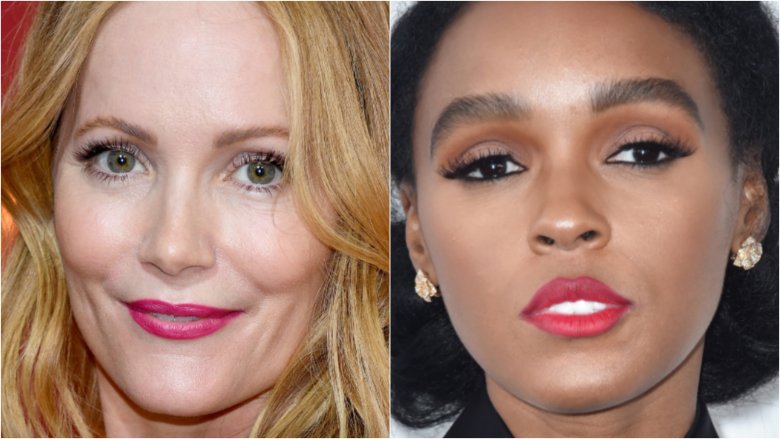 Getty Images
Robert Zemeckis may not have a title for his next film, but he has two stellar actresses on board. 
Deadline reports that Leslie Mann and Janelle Monae have been cast in Zemeckis' untitled project. Mann and Monae will join Steve Carell for the Untitled Robert Zemeckis Project at Universal Pictures. 
Zemeckis' project draws inspiration from a 2010 documentary entitled Marwncol. That film tells the story of a man named Mark Hogancamp, an assault victim left brain-damaged and practically destitute, who searches for solace by building a miniature World War II-era town in his backyard. The untitled project is co-written by Zemeckis and The Nightmare Before Christmas scribe Caroline Thompson. 
Fans last saw Mann acting opposite Robert De Niro in the comedy-drama flick The Comedian. She also starred alongside 50 Shades of Gray star Dakota Johnson and Pitch Perfect darling Rebel Wilson in the romantic comedy How to Be Single. Mann's next project is the Kay Cannon-penned The Pact, which also stars Hannibal Buress (Broad City), Ike Barinholtz (The Mindy Project, Neighbors), and John Cena (Trainwreck, and also that wrestling dude). 
The upcoming Zemeckis film marks the first role for Monae since her breakout performances in the Oscar-nominated films Hidden Figures and Moonlight. Monae has also seen success as a singer-songwriter, even snagging six Grammy nominations in her career so far. 
Zemeckis is reportedly in the running to direct DC's The Flash movie, so production on his untitled project may be delayed. Let's just hope it doesn't become a film that takes years to finish.