This Is The Best Couple From CSI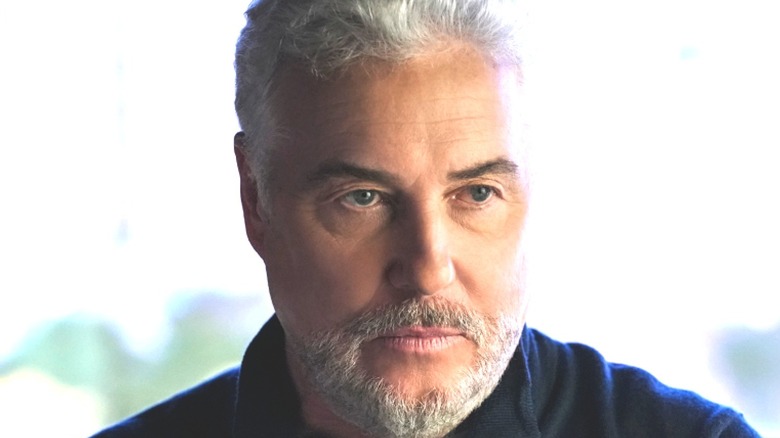 Sonja Flemming/CBS
Many of us tune in to watch the "CSI" franchise to get caught up on all the murder, mystery, and intrigue that one can expect from a procedural drama. The original series "CSI: Crime Scene Investigation" made its debut on CBS all the way back in the October of 2000. It ran for well over 300 episodes across 15 seasons (via IMDb), and it spawned four spin-offs including "CSI: Miami," "CSI: NY," "CSI: Cyber," and most recently "CSI: Vegas." 
One of the most enduring aspects of the "CSI" franchise is how much viewers care about the personal lives of the main characters. Maybe it shouldn't be too surprising with the impressive number of stars who have shown up over the years, including Ted Danson, Laurence Fishburne, Elisabeth Shue, Patricia Arquette, and Gary Sinise, among many others. Each of the series has always made room for a bit of romance between the characters, with some winning over the hearts of fans and others not so much. That being said, there has always been one couple in the "CSI" franchise that has stood above all the others.
Grissom and Sara are the winning couple of CSI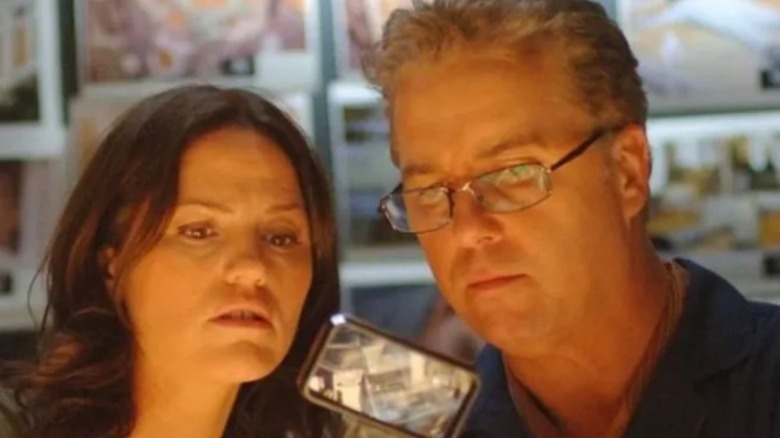 CBS
Despite the countless breakups and reconciliations over the course of the series, there's just something so special about the romance between Gil Grissom (William Petersen) and Sara Sidle (Jorja Fox). There are plenty of cutesy romantic moments that have really stood out amidst all the grit, including one where Grissom proposed to Sara while both are wearing beekeeper suits in Season 8. While the 13th season saw Grissom and Sara splitting up, they eventually got back together for the two-hour series finale, giving fans what they had always wanted. 
Fans were pretty vocal about what they wanted for the characters' return in "CSI: Vegas," with Redditor u/rewritethefinallines proclaiming, "If Grissom and Sara aren't together in CSI: Vegas, I'm going to riot lol." Another Redditor u/Professional_Act6030 replied, "Same! They sailed off into the sunset together, they HAVE to be together still. HAVE TO." Luckily for fans, the first episodes of "CSI: Vegas" revealed that our favorite couple is still going strong.
When asked about the fan-favorite couple returning in "CSI: Vegas," Fox told TV Insider, "It's been so fun to play and honestly an homage to long-term love and what does it mean to be with somebody really through the good times and the bad times over an extended period of time. I'm a romantic and I believe in love and I've never had an opportunity to play a long-term relationship like this."