Marvel To Release Rogue One Prequel Comic About Cassian And K-2SO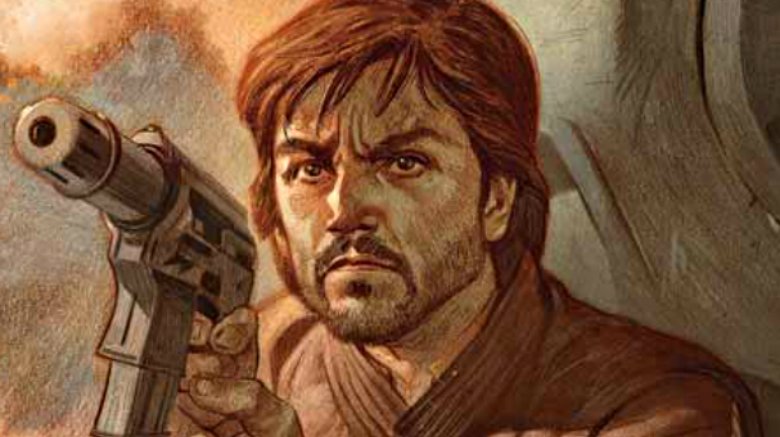 Marvel
We're getting another prequel comic to the prequel movie Rogue One: A Star Wars Story.
According to The Hollywood Reporter, Marvel will release a special one-off comic book centered on Cassian Andor and K-2SO. Titled Star Wars: Rogue One — Cassian & K-2SO Special, it's set prior to the events of the anthology flick that takes place prior to what goes down in Episode IV: A New Hope. It will feature the first meeting of the undercover Rebel operative (played in the movie by Diego Luna) and the former Imperial droid K-2SO (voiced by Alan Tudyk). Duane Swierczynski will write the special issue with art by Fernando Blanco.
Swierczynski said in a statement that the duo are his favorite characters from the movie. "When I first heard about Rogue One, I was thrilled," he said. "A heist movie set in the Star Wars universe? Are you kidding? Never in my wildest dreams did I think I'd be invited to tell a small piece of that story. And it was even cooler that I was asked to write about the first meeting of Cassian and K-2SO, easily my two favorite characters in the movie. What can I say? I love bad-asses and robots."
Cassian & K-2SO will be the fourth spinoff from Rogue One to explore the pasts of the characters from the movie, following Catalyst, Rebel Rising and Guardians of the Whills. It'll hit stores in August.
Check out the cover art below, then check out the Star Wars movie sequel we never got to see.