This Is How Michael B. Jordan Is Getting Ripped For Creed 3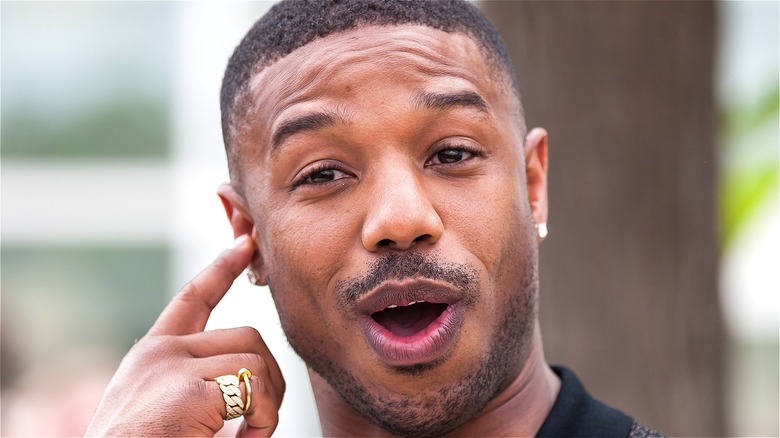 taniavolobueva/Shutterstock
The most devoted actors and actresses in Hollywood are known for their willingness to completely alter their looks and transform for the camera. For his roles in flicks like "The Machinist" and "Vice," Christian Bale's name has become synonymous with these types of roles (via IMDb). While some films certainly require more of a noted physical transformation than others, sports films probably require it more often than not. After all, few things look worse on camera than an athlete who doesn't legitimately look like someone capable of extraordinary physical feats. 
Fans of the highly successful "Creed" films will surely be excited to get a look at how star Michael B. Jordan is preparing for the upcoming entry in the franchise. The actor's trainer, Corey Calliet, posted a new video to his Instagram page that is sure to excite fans of the series. The footage shows Jordan doing a variety of workouts in a gym in Atlanta, Georgia. Set to audio taken from Denzel Washington's speech at the 2017 NAACP Image Awards, the Academy Award-winner's words seem to motivate the 34-year-old actor's efforts.
Noting his client's additional responsibilities in the newest entry of the sports-centered film franchise, Calliet captioned the post, "Director by day building a body at night! In order to achieve the great reward, a certain amount of consistency must be attained." He then tagged Jordan and added a plethora of hashtags to ensure that as many fans as possible would see it.
So, how exactly does Michael B. Jordan get so fit?
Michael B. Jordan's workout regimen is intense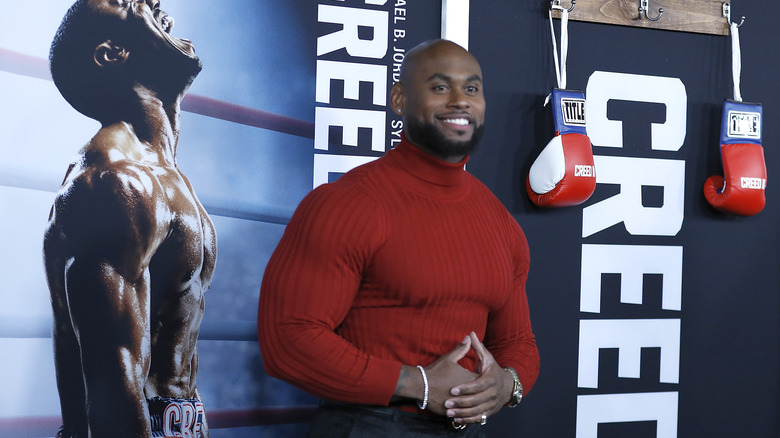 John Lamparski/Getty Images
We have some details about Michael B. Jordan's exact diet and fitness plan from interviews he gave before the release of 2015's "Creed" and 2018's "Creed II." According to a 2015 San Diego Comic-Con interview with E! Online, Jordan eats lots of meals per day, and they include plenty of chicken, rice, and broccoli. Of course, he also pairs this diet with a heavy amount of time spent in the gym. 
In a 2015 interview with Men's Journal, Jordan's trainer, Corey Calliet, detailed the extensive work that Jordan puts into his physical fitness. After 45 minutes to an hour of daily cardio work, Jordan is barely getting started. Every other day, he also does three sets of 25 reps of various exercises intended to strengthen his abs. These can involve anything from crunches to sit-ups. Calliet also has Jordan focus time on his upper-body strength with a 1-mile warm-up on a treadmill, followed by a series of exercises that include dumbbell curls and push-ups. Additionally, Calliet has an entire set of plyometric exercises focused on building Jordan's muscles through multiple rounds of squats, burpees, bench push-ups, and other creative movements. On top of all that, Jordan closes every workout day with three hours of boxing — a sport he certainly needs to look like he knows something about. 
Jordan will reprise his role as Adonis "Donnie" Creed in "Creed III," which is set for release on November 23, 2022 (via IMDb). Reportedly, it will be the first film in the "Rocky" and "Creed" series to not star actor Sylvester Stallone (via The Hollywood Reporter).