The Surprising Way Misha Collins Is Making His Supernatural Dreams Come True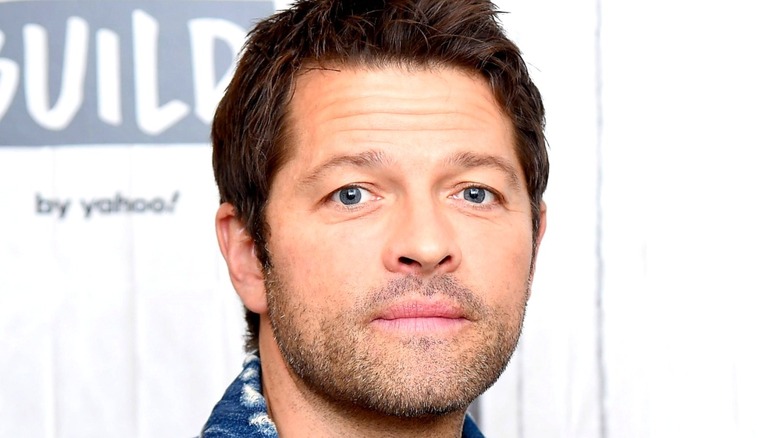 Gary Gershoff/Getty Images
"Supernatural" fans have something new to look forward to — assuming, that is, they also happen to be fond of culinary TV.
After 15 seasons, the boys of "Supernatural" went their separate ways. Jensen Ackles and Jared Padalecki, who played the Winchester brothers, went on to star in "The Boys" and "Walker," respectively. Meanwhile, Misha Collins, who played the Winchesters' angel ally, Castiel, has taken a different approach to his career post-"Supernatural."
Having spent such a long time portraying Castiel, there's no doubt that "Supernatural" left a mark on the actor. He did, after all, star in 146 episodes of the hit CW series (via IMDb). Now, with his latest TV endeavor, PBS' "Roadfood," Misha Collins is taking a page out of the "Supernatural" playbook and combining it with a premise similar to a show like "Diners, Drive-Ins and Dives."
While the new series' name may not immediately ring any bells for "Supernatural" fans, they may be surprised to find out how the two are actually connected.
Misha Collins is taking to the road just like Dean and Sam
One integral part of "Supernatural" is Dean and Sam Winchester's journey through the United States in their dad's '67 Impala, which Dean lovingly refers to as his "baby." Throughout the CW series, the Winchesters travel the country hunting supernatural entities such as demons, monsters, and ghosts. It looks like Misha Collins is now getting in on that kind of road-tripping action too.
In a tweet featuring a clip from "Roadfood," Collins wrote, "I was jealous of Sam and Dean always touring the country in their '67 Impala, so I'm doing my own American road trip show for @PBS." 
"Roadfood" follows Collins as he drives through the country in search of delicious dishes and discovers the cultures behind them. According to the clip, the series is inspired by Jane and Michael Stern, who published 10 editions of a guide recounting the best regional dishes they encountered on their own road trips. Collins is "picking up where [the Sterns] left off" in the new show.
Interestingly enough, "Supernatural" creator, Eric Kripke, took to Twitter to further cement the two shows' connection. In response to Collins' original tweet, Kripke wrote, "AMAZING. @mishacollins you don't know this, but I'm OBSESSED with Jane & Michael Stern. Their @Roadfood123 & 'Encyclopedia of Bad Taste' were CORE inspirations for the #SPN road trip vibe. So you're bringing it FULL CIRCLE, my friend. I'll be watching." 
Odds are, Kripke won't be the only one tuning in to watch the new series.