How Old Was Misha Collins When He Started Supernatural?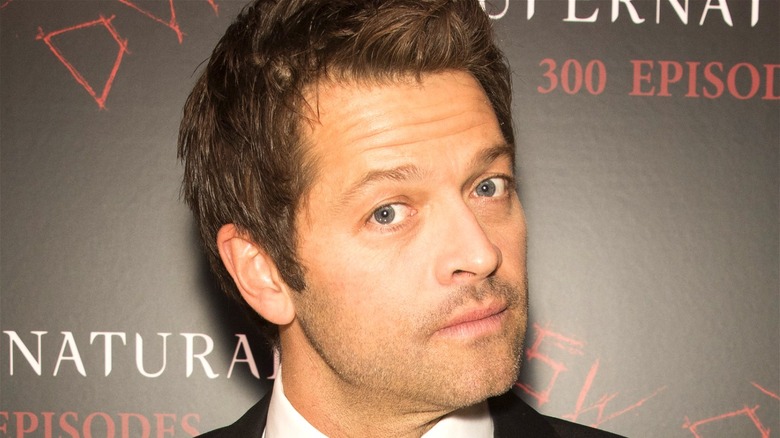 Phillip Chin/Getty Images for Warner Bros. Entertainment Inc.
We may receive a commission on purchases made from links.
"Supernatural" ran for 15 seasons from 2005 to 2020 on The CW, which meant it often had to introduce new elements to keep the dark fantasy of its world fresh. In Season 4, the show's producers did this by bringing in the angel Castiel (Misha Collins), who was an anti-hero, an antagonist, and then a protagonist and potential love interest for Dean Winchester (Jensen Ackles), as well as a regular cast member during several seasons. In the show's 15th season, producers switched things up again by killing off Castiel completely near the end of the series' run — even though they'd resurrected him any number of times before. His (final) death, coming right off a confession of love for Dean, devastated many fans (via Distractify). 
While Castiel wasn't on the show for its entire run, he spent more than a decade as a participant in Dean and his brother Sam's (Jared Padalecki) quest to hunt down supernatural beings — sometimes as a good friend, and sometimes not. This is a pretty large portion of anyone's life and meant that some younger fans of the show actually grew up knowing and being influenced by Castiel as well as the Winchester brothers. Given that, though, it's natural to wonder exactly how old Collins was when he started playing the role. 
He just turned 47 years old, making him 34 at the time of his debut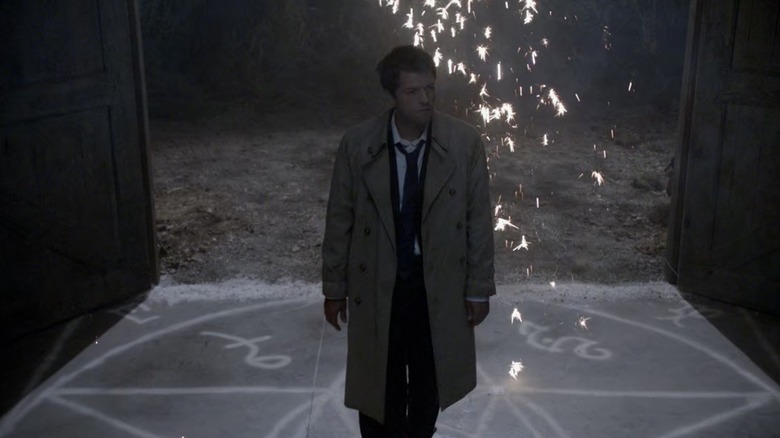 The CW
According to a tweet Collins posted celebrating the day Cashiel found his vessel and came to Earth, the angel's "birthday" was on September 18, just about 13 years ago. As far as Collins' birthdate goes, TV Guide lists it as August 20. Hilariously, there's actually a Twitter account called "is today misha collins' birthday?" and it just posts a negative comment every day except for August 20. The Internet Movie Database and many fansites agree that he was born in 1974, making him 47 years old right now. 
Collins' very first episode on "Supernatural" was "Lazarus Rising," the first episode of the fourth season. Here, he appeared with bullets bouncing off of him among a cascade of sparks from the lights bursting above. (He called his introduction, in retrospect, "kind of badass" in a TVLine interview.) That aired September 18, 2008 — thus marking the angel's birthday. That would have likely made him 33 when he started filming and 34 years old when he debuted in the role. And he would have been 46 when his run ended on Season 15's 18th episode, called "Despair," in an emotional night that apparently almost ended in his real death on a chartered plane following the shoot's wrap-up, as he told CBR.com.
After his run on "Supernatural" ended, Collins worked on the series "Bridgewater" and has been tapped to star in "The Daryl Davis Project" (via Variety). He also has a poetry collection called "Some Things I Can't Tell You: Poems" coming out on October 12, so if you're inclined to find out how introspective a 47-year-old ex-angel can be, you might want to pre-order.