Why Lieutenant Pelham From Chicago Fire Looks So Familiar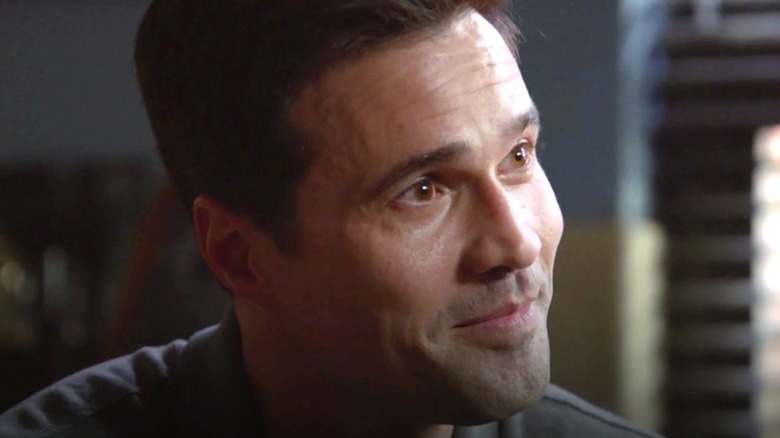 NBC/Hulu
When "Chicago Fire" made its NBC debut back in 2012, nobody could've imagined it would still be a primetime hit almost a decade later, or that it would become the flagship program in the hit "One Chicago" franchise now three series strong. Yet here we are, with "Chicago Fire" burning through its 10th season and having recently aired its 200th episode on NBC. 
Over the years, many characters have naturally come and gone in the "One Chicago" landscape. But the 200th episode of "Chicago Fire" saw one of the biggest cast shakeups yet, with longtime star Jesse Spencer exiting the show. Spencer's departure obviously left a glaring hole in both the "Chicago Fire" cast and the leadership of Firehouse 51, as his Captain Matthew Casey had been running things prior to his exit. With Spencer officially out of the picture, the "Chicago Fire" fandom was left pondering who might fill the void. 
That question was promptly answered in the arrival of Lieutenant Jason Pelham, who's now serving as Firehouse 51's interim big boss until a permanent replacement is found. Odds are many of you recognized the face of the actor portraying Lt. Pelham on "Chicago Fire" — it belongs to Brett Dalton. Here's where you've seen him before.
Brett Dalton was a major player on Marvel's Agents of SHIELD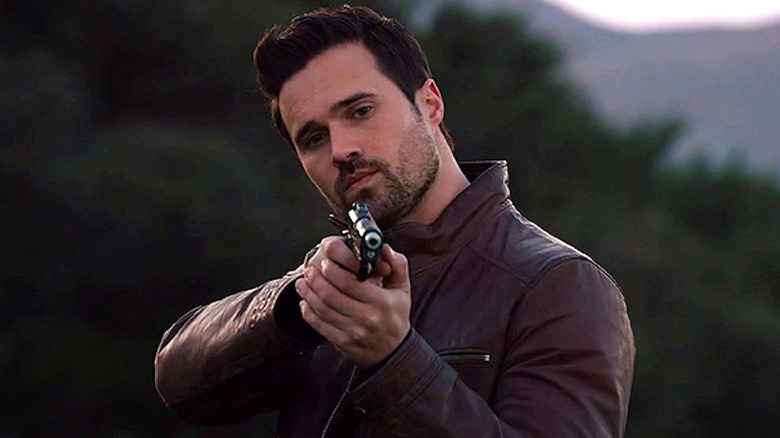 ABC/Marvel
For the record, Brett Dalton has been maintaining "star-on-the-rise" status for years now. That's largely the result of a string of impressive one-off appearances on lauded small screen programs like "Blue Bloods," "Army Wives," and "Elementary." But if you're certain you've seen Dalton's chiseled facade somewhere else before, it's probably because you were a fan of ABC's grossly underrated Marvel show, "Agents of S.H.I.E.L.D."
That series launched in 2013 and told hero-adjacent tales of a crack team of S.H.I.E.L.D. agents led by Phil Coulson (Clark Gregg), who was resurrected after the events of 2012's "The Avengers." Though it didn't become a super-sized hit like so many other Marvel offerings, "Agents of S.H.I.E.L.D." still ran for seven seasons on ABC, airing 136 episodes over that run. For 63 of them, Brett Dalton portrayed the super sketchy super-agent Grant Ward, or at least some variation of the duplicitous character, whose personality and allegiances were of the perpetually shifting sort.
With every shocking twist and turn in the Grant Ward narrative, Dalton showcased a seemingly boundless range, imbuing the character with surprising emotional depth. That includes his final and most shocking arc on "Agents of SHIELD," which found Dalton beautifully portraying iconic Marvel villain and intergalactic HYDRA deity Hive, thus ensuring he left as indelible a mark on the series as any of his co-stars. As it is, there's little doubt he'll leave just as big a mark on "Chicago Fire" with Lt. Pelham.