Jeremy Renner's First Paid Acting Gig Is Weirder Than You'd Think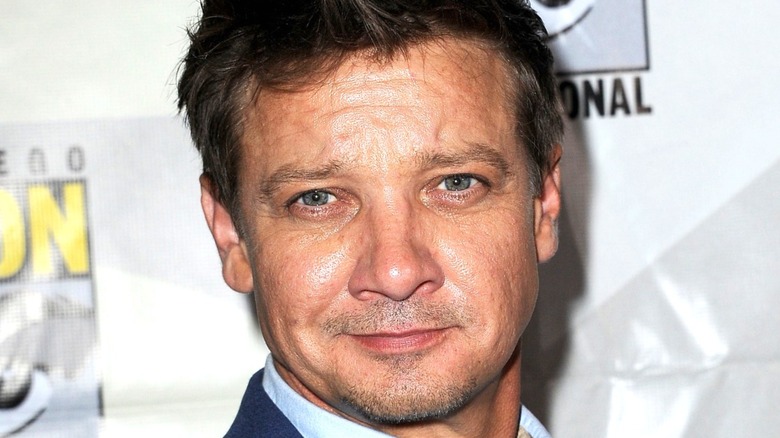 Albert L. Ortega/Getty Images
Thanks to his Oscar-nominated role as a fearless military bomb squad expert in the 2008 Best Picture Oscar winner "The Hurt Locker" — followed by his high-profile role as Hawkeye in the Marvel Cinematic Universe — Jeremy Renner has become one of the most sought-after actors in showbiz. Known for his steely cool demeanor, Renner's charisma has served him well not only in the MCU but in such films as the "Mission: Impossible" chapters "Ghost Protocol" and "Rogue Nation," "The Town," "The Bourne Legacy," and "Arrival."
But like many actors in showbiz, Renner didn't start his career at the top. Before his breakthrough role in "The Hurt Locker" — which coincidentally co-starred his future MCU buddy Anthony Mackie — the actor appeared in a variety of supporting roles in such acclaimed films as "North Country" and "28 Weeks Later." And in one of Renner's earliest film roles, he played the notorious, real-life titular character in the 2002 serial killer biopic "Dahmer."
As it turns out, "Dahmer" wasn't the first time Renner played a bad guy. That's because when you're an actor looking to score cash while starting out, beggars can't be choosers when it comes to taking whatever paying gigs are available.
Jeremy Renner played unruly criminals for police training sessions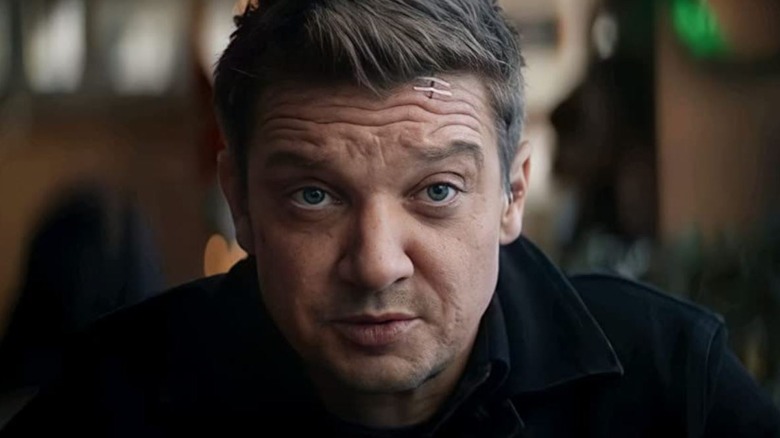 Disney+/Marvel Studios
During a chat over hot wings for the online web series "First We Feast," Jeremy Renner, a Modesto, California, native, recalled his first paying job as an actor, where he earned $50 for playing a criminal in police training exercises at the local police academy. "They really just put me in a closet and said, 'All you gotta do is, the police officer is going to come knock on the door, and just don't do anything they say,'" he said. The actor noted that he was playing a role in "some unruly disturbance or whatever."
Renner said that when heard "action" and an officer began knocking on the door, his turn as a criminal got a little bit out of hand — and physical: "I was like, 'F*** yourself!' [Then] he opens the door [and] I kick him right in the nuts. I think it went a little the top," Renner told "First We Feast" with a smile. Despite the fact that Renner took his role as a criminal too far, he still got paid $50 for his duties and added, "They brought me back."
Renner has two big streaming gigs set to premiere this month. On November 14, he stars in the crime drama series "Mayor of Kingstown" on Paramount+; then on November 24, he reprises his iconic MCU role in the superhero series "Hawkeye" on Disney+.