Fans Are Terrified For Stellaride After Season 10 Episode 8 On Chicago Fire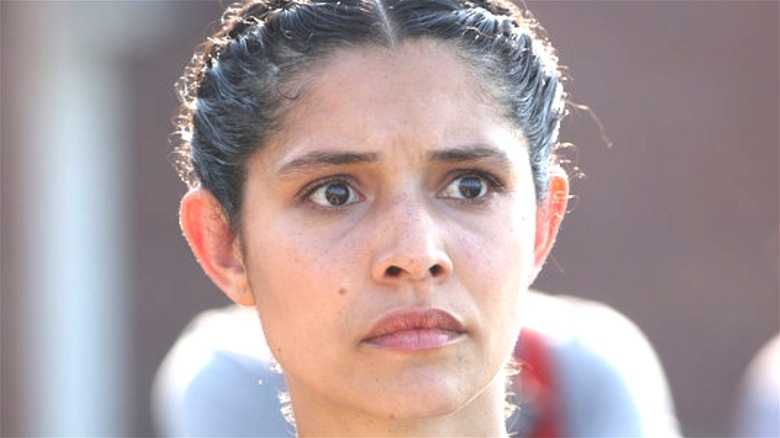 Adrian S. Burrows Sr./NBC
Contains mild spoilers for "Chicago Fire" Season 10, Episode 8
Due to the sheer size of NBC's "One Chicago" franchise and the ensemble casts of its various shows, one character or another is always at peril. However, sometimes the characters in question are so popular that the fandom gets genuinely worried. Such is the case with the eighth episode of "Chicago Fire" Season 10, in which it transpires that Stella Kidd (Miranda Rae Mayo) and Kelly Severide (Taylor Kinney) may be going through a rough patch. The pair is so popular that the fandom has given them the joint nickname "Stellaride," so this revelation of potential near-future turmoil has left many viewers on edge.
Upcoming episodes of the season will no doubt address the situation, and hopefully, any possible issues between the two will be worked out in short order. For now, however, fans are terrified for Stellaride after Season 10 Episode 8 of "Chicago Fire."
Trouble in paradise for Severide and Kidd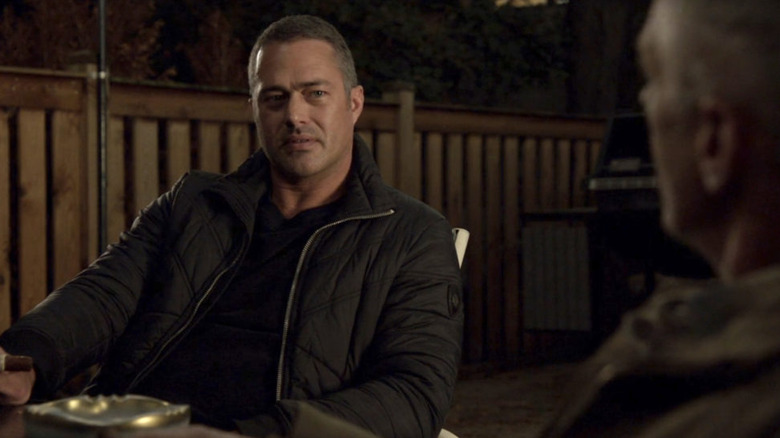 NBC
Instead of becoming the new lieutenant of Truck 81, like many may have assumed, Stella Kidd has gone off to focus on the Girls on Fire program, while journeyman lieutenant Jason Pelham (Brett Dalton) gets the gig instead. It appears that this development leaves Stellaride in a precarious position. "I don't know when Stella is coming back," a visibly distraught Severide admits in the episode. "She tells me, but then it changes. And I know Girls on Fire really means a lot to her, it's just we've never had this much distance between us. [...] I don't know what's going on with her, or where we're going to be when she does come back."
Fans, as you can probably guess, are decidedly not happy about this development. "Stellaride better be okay," Twitter user @learnthingss wrote in reaction to the revelation. "OH THEY BETTER DONT MESS WITH #stellaride," @Jmo_duckling raged. Other users, like @upsteadschenfrd, @GeminiPrncs85, and @Olicity4Life, all expressed similar sentiments with various degrees of enthusiasm and capital letters. The general attitude within the fandom appears to be of the "If Stellaride breaks up, we riot" variety, which is perfectly understandable, considering that fans were already unhappy when Jesse Spencer's long-serving Matthew Casey recently left "Chicago Fire". All in all, things are certainly heating up in more ways than one, and the rest of the season will no doubt be a thrilling — and potentially heartbreaking — watch.