Check Out The First Trailer For David Fincher's Voir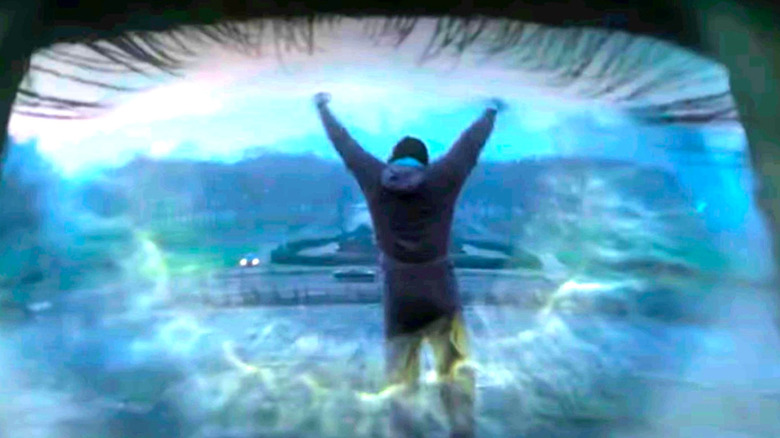 Netflix/YouTube
David Fincher is one of the few revered filmmakers that have a really good thing going with Netflix. Besides his take on the mind behind "Citizen Kane" in "Mank," the streaming service has paid host to some of his best-produced shows, including "House of Cards" and "Mindhunters" (fans are still praying the latter gets a 3rd season). And a brand new trailer for Fincher's next project in the pipeline looks at the very thing he's most famous for and clearly loves with a passion — cinema.
Acting as executive producer alongside David Prior, "Voir" is an all-new documentary series that highlights some of the greatest films in history, how they spoke to us, and the very impact they had on our way of thinking long after the credits rolled. While it does seem to be skimping on any actual footage from the eagerly anticipated show, the teaser instead boasts an array of iconic moments from beloved films that will no doubt catch the eye of any self-respecting moviegoer.
Voir gives us a detailed view of real movie magic
After a relatively quiet period following "Mank," "Voir" was announced just last month (via Twitter). Crammed with several must-see movie examples, the new documentary looks like it'll be picking apart everything from Martin Scorsese's "Raging Bull" and Stanley Kubrick's "A Clockwork Orange" to Steven Spielberg's "Jaws" in a detailed fashion. The trailer itself really does an exceptional job of capturing the magic of the movies, which hopefully reflects how the documentary will look back on classics loved by millions and remind audiences to add particular entries to their ever-growing watchlist.
Writer Drew McWeeny worked on the project — which consists of 10 half-hour episodes — and described the show as focusing on "something that intrigues us or upsets us or that has to do with our connection to the movies." You can see how all that is put on display when "Voir" fires up the Netflix projector and dims the lights on December 6, 2021.