The Intense Tessa Thompson Drama Battling For The Top Spot On Netflix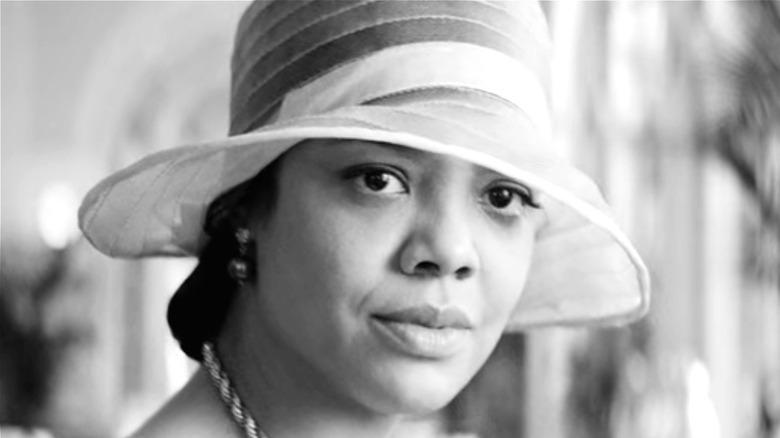 Netflix
You've got to hand it to Netflix — the streaming company has not only proven it can keep up with an ever-changing and constantly expanding film industry but also be a part of setting the standards. Indeed, its original content has racked up numerous accolades and nominations over recent years, proving that they can be successful outside of the traditional Hollywood model. And with the company's ability to produce a wide-ranging variety of content, Netflix has no problem churning out hilarious sitcoms, light-hearted reality shows, and Oscar-worthy feature films to captivate its subscribers. 
A new black and white drama released by Netflix is already getting Oscar buzz and bringing a nearly century-old story into the modern-day discourse. After the success of the platform's film "Roma," Netflix has not shied away from experimenting with black and white film to add drama and symbolism to some stories. Using the same effect for its latest film, "Passing," Netflix has managed to debut a thought-provoking story about identity that is captivating a large portion of its subscribers.
Passing is an ambiguous tragedy about identity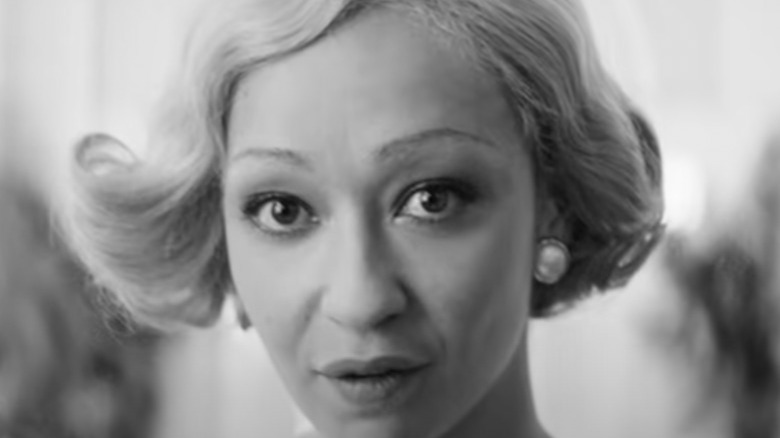 Netflix
Netflix recently debuted "Passing," the directorial debut from Rebecca Hall inspired by Nella Larsen's 1929 novel of the same name. The film stars Tessa Thompson and Ruth Negga as Irene and Clare, respectively. The two Black childhood friends grow up to live similarly wealthy but staunchly different lives — Irene lives as a proud Black woman in Harlem, while Clare lives her entire life as a white woman married to a racist white man and has a daughter who has no knowledge of her true ethnicity. The tragic story is a complete lesson in intersectionality and colorism. It takes topics of class, race, gender, intimacy, and trauma and inserts them into an almost frustratingly ambiguous story. 
Since its debut at Sundance Film Festival, "Passing" has resonated with viewers, despite being based on a novel from the 1920s. It's a hit among at-home viewers and critics via its Rotten Tomatoes rating, and it's created excitement around Hall's future in Hollywood. And while Netflix's Top 10 rankings often use some counterintuitive models, the buzz around the film will likely be enough to get subscribers interested, giving it a nice shot at a long run in the Top 10.