15 Best War Movies On Amazon Prime [August 2022]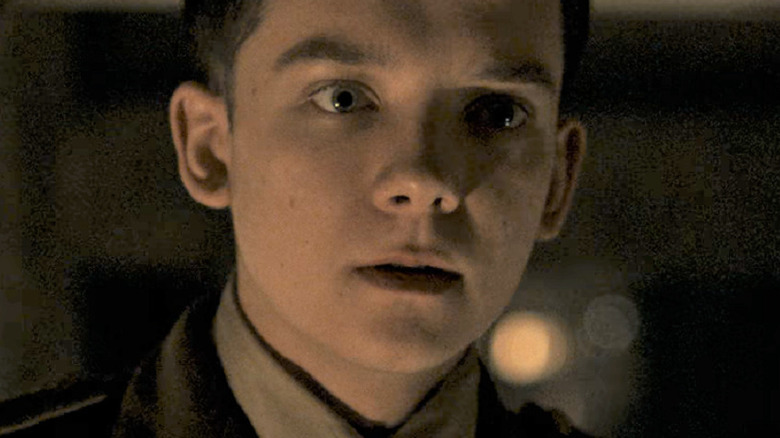 Lionsgate
War movies are a key part of the cinematic landscape. Glory, tragedy, and the complicated dilemmas of battle and its aftermath are explored in these sterling films, which have been made for over a century. Indeed, the war film is as old as film itself, and has grown alongside its medium in technical advancement, thematic maturity, and visual intensity.
With so many fantastic war movies available, where's a cinephile meant to start? Amazon Prime boasts plenty of options, whether you're looking for a straightforward historical epic, an anti-war black comedy, a documentary about the military-industrial complex, or an all-out spoof. Whatever you're interested in, we've got you covered with this list of the 15 best war movies currently available on Amazon Prime.
Updated on July 29, 2022: Amazon Prime is constantly updating its movie library with new classics, old favorites, and intriguing indies. We'll be keeping this list updated, so that you'll always know what's available. Be sure to check back every month for the boldest and most brilliant war movies available on the platform.
By Dawn's Early Light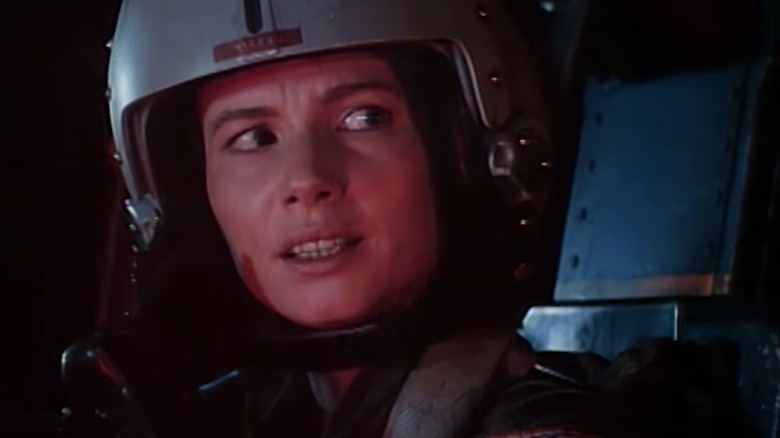 HBO
In the days of the Cold War, it was fairly common for Hollywood to speculate over what World War III might look like. That speculation gave us comedies like "Doctor Strangelove," but it also gave us a string of dramas imagining the mutually assured destruction of a battle between the Americans and the Soviets. "By Dawn's Early Light," featuring an all-star cast delivering compelling performances, is one of the last of these, and it plays like an intriguing artifact of the last days of the USSR.
Starring: Powers Boothe, Rebecca De Mornay, James Earl Jones
Director: Jack Sholder
Year: 1990
Runtime: 100 minutes
Rating: TV-14
Rotten Tomatoes Score: NA
Courage Under Fire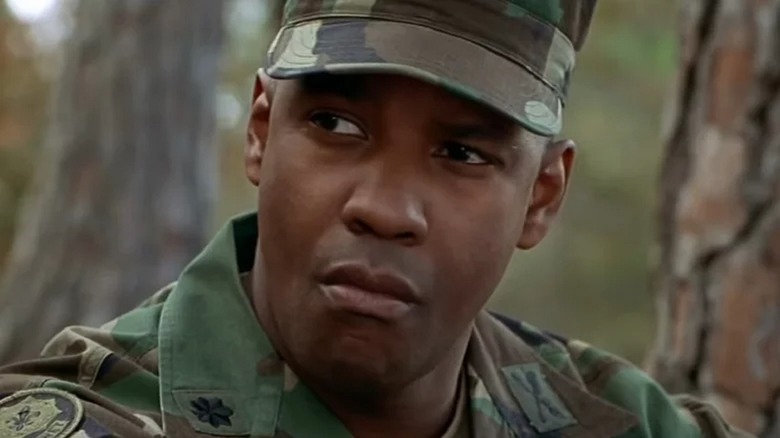 20th Century Fox
Featuring powerful central performances from Denzel Washington and Meg Ryan, "Courage Under Fire" is a portrait not just of the cost of war but of the aftermath of battle and what it does to people. Washington stars as a disgraced U.S. Army officer who's tasked with determining if Ryan's deceased helicopter pilot deserves a medal of honor for heroic acts just before her death. The deeper he digs, the more he realizes the story isn't as simple as it seems.
Starring: Denzel Washington, Meg Ryan, Lou Diamond Phillips
Director: Edward Zwick
Year: 1996
Runtime: 116 minutes
Rating: R
The Eagle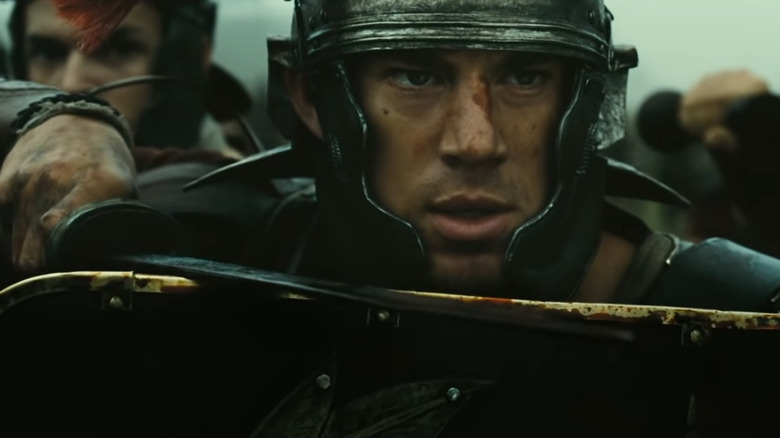 Focus Features
A sword-and-sandals epic of a kind we don't often see in movies anymore, "The Eagle" follows a Roman soldier's efforts to reclaim his family's honor, as he ventures into Britain to reclaim the standard of the lost Ninth Legion, which his father once carried into battle. Though it's sometimes more period adventure than all-out war movie, "The Eagle" does have the heft of a period war drama, and it's an interesting study in the lives of Roman soldiers and how far they might have gone for certain principles.
Starring: Channing Tatum, Jamie Bell, Donald Sutherland
Director: Kevin Macdonald
Year: 2011
Runtime: 114 minutes
Rating: PG-13
A Farewell to Arms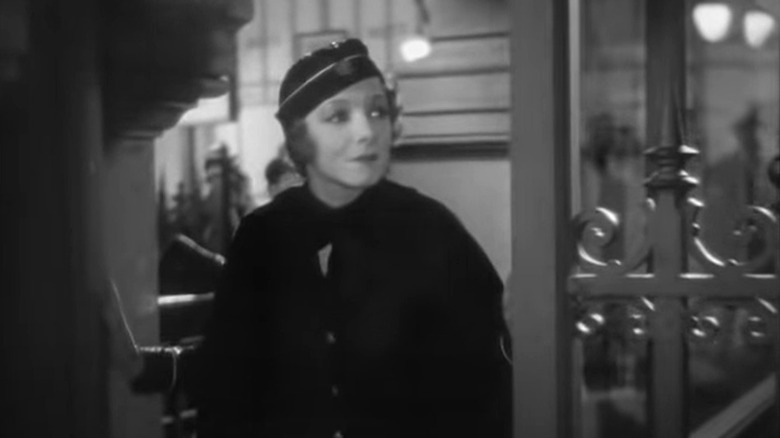 Paramount Pictures/YouTube
Ernest Hemingway's classic tale of love amid the carnage of World War I is brought to the screen in this excellent adaptation. The story of an American ambulance driver (Cooper) and an English nurse (Hayes) who fall in love, this film cuts much of Hemingway's cynicism out of its grand romance. While hardcore fans might not like this, "A Farewell to Arms" is so well made, it still ranks among the best adaptations of the author's work.
Starring: Gary Cooper, Helen Hayes, Adolphe Menjou
Director: Frank Borzage
Year: 1932
Runtime: 88 movies
Rating: Not Rated
Journey's End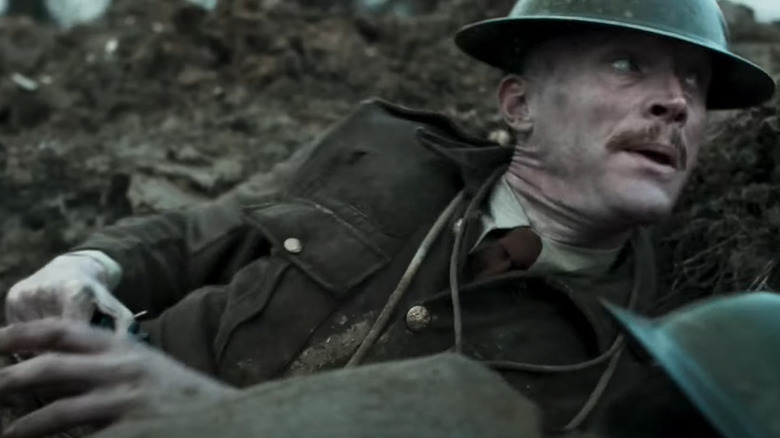 Lionsgate/YouTube
Based on a classic play of the same name, "Journey's End" brings a scintillating cast together to tell its unforgettable story. We follow a group of British soldiers making their way through World War I, who are forced to play an agonizing waiting game against the German forces. Their complex personalities reveal themselves as the tension mounts: These men are despairing, optimistic, gentlemanly, and utterly lost. When the shelling finally starts, we're fully invested — and all the more ready to have our hearts broken.
Starring: Sam Claflin, Asa Butterfield, Paul Bettany
Director: Saul Dibb
Year: 2017
Runtime: 103 minutes
Rating: R
The King's Choice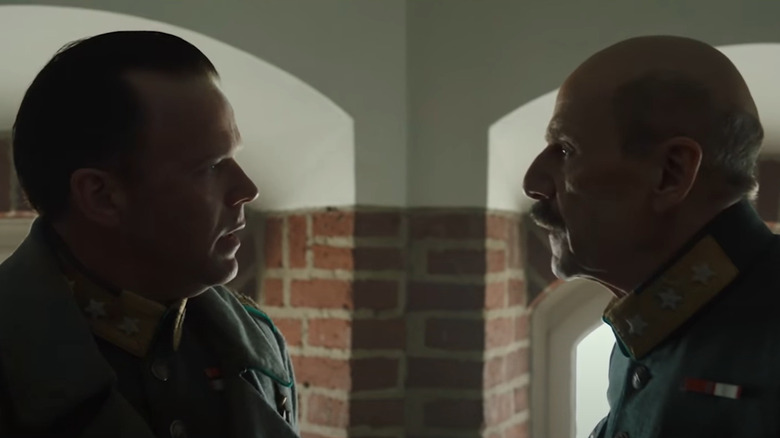 Samuel Goldwyn Films
A celebrated film about a lesser-known chapter in World War II history, "The King's Choice" explores what happened in Norway as the Nazi military machine set its sights on the country near the beginning of the conflict. Though the countrywide response is explored, the film is particularly about the response of King Haakon VII and the challenges he faced as he weighed German influence against his own principles and devotion to his home country.
Starring: Jesper Christensen, Anders Baasmo Christiansen, Tuva Novotny
Director: Erik Poppe
Year: 2016
Runtime: 130 minutes
Rating: NR
The Last Days of Patton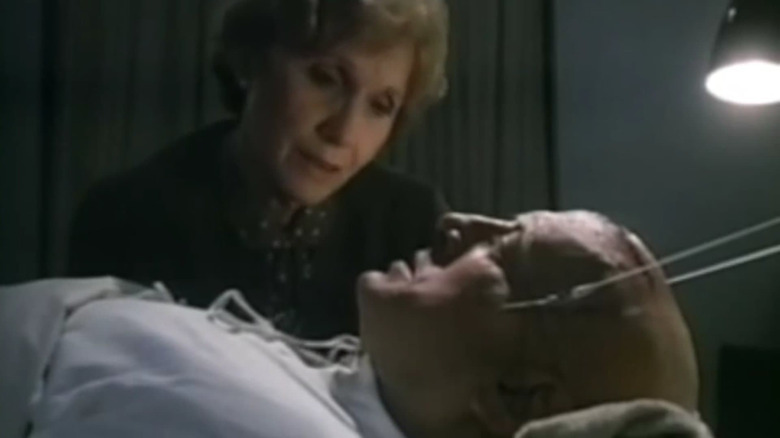 CBS Television
More than a decade after playing the title role in the Oscar-winning drama "Patton," the legendary George C. Scott returned to the iconic general for this made-for-TV sequel. Set in the final weeks of Patton's life, the film documents the car accident that left Patton paralyzed and that eventually killed him, all while flashing back to key moments in the general's life and what his final days of military service were like. If you just can't get enough of George C. Scott in his signature role, check it out.
Starring: George C. Scott, Eva Marie Saint, Richard Dysart
Director: Delbert Mann
Year: 1986
Runtime: 147 minutes
Rating: TV-G
Rotten Tomatoes Score: NA
The North Star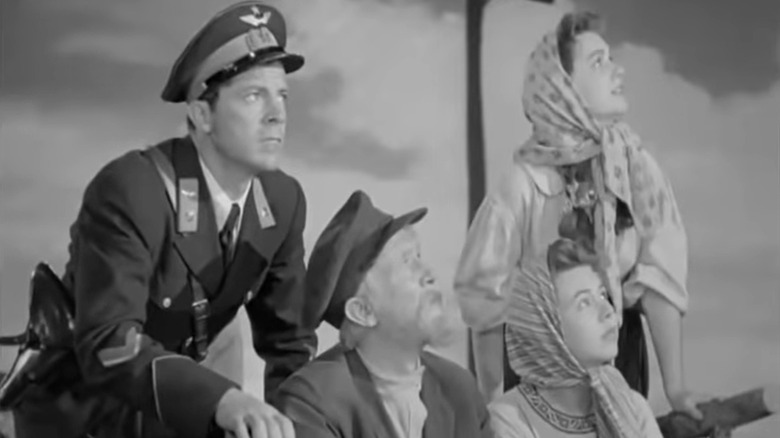 RKO Radio Pictures
War films released by Hollywood studios in the midst of World War II are fascinating for a number of reasons, particularly for the often propagandist ways in which they attempted to influence the larger narrative of the war. "The North Star," a film about Ukrainian villagers attempting to fight off the Nazi invasion with improvised guerilla tactics, is a particularly interesting piece of this phenomenon. Plus, it's a well-made time capsule of a certain time and place in filmmaking history.
Starring: Anne Baxter, Dana Andrews, Walter Huston
Director: Lewis Milestone
Year: 1943
Runtime: 105 minutes
Rating: NR
Rotten Tomatoes Score: NA
Pearl Harbor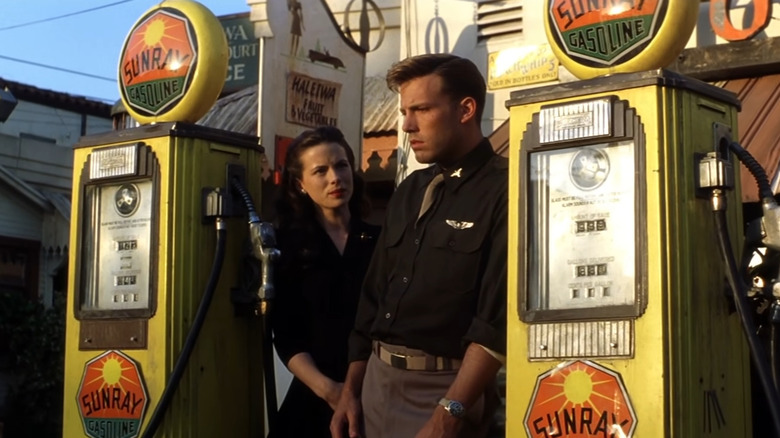 Touchstone Pictures
"Pearl Harbor" is Michael Bay's sweeping, overstuffed effort to recapture some of the glory of the war epics of old, a massive would-be blockbuster that arrived in the wake of "Saving Private Ryan" to tell the story of two friends who both become pilots and the woman who threatens to come between them. It all culminates in the titular battle, where Bay's approach to action filmmaking meets war movie gravity with memorable effect. It's not the best World War II movie you'll ever see, but it's definitely an interesting one.
Starring: Ben Affleck, Josh Hartnett, Kate Beckinsale
Director: Michael Bay
Year: 2001
Runtime: 183 minutes
Rating: PG-13
The Tomorrow War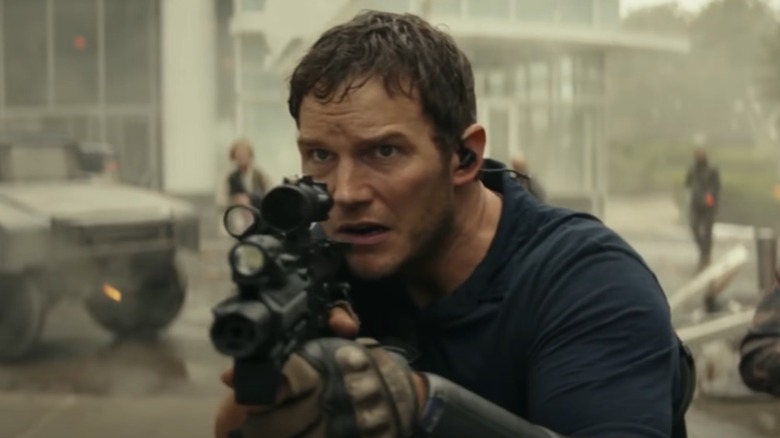 Amazon Studios
When an alien race invades and decimates Earth in the future, humanity's only hope is to use time travel to go back to the present and draft soldiers to fight the war in the years ahead. Among them is Dan, a history teacher and veteran who just might be the best hope humanity's got. Though it owes a lot to better action movies that came before it, there's plenty of entertainment value in "The Tomorrow War," and its blend of sci-fi spectacle and human action makes for a watchable battle.
Starring: Chris Pratt, Yvonne Strahovski, J.K. Simmons
Director: Chris McKay
Year: 2021
Runtime: 138 minutes
Rating: PG-13
The Wall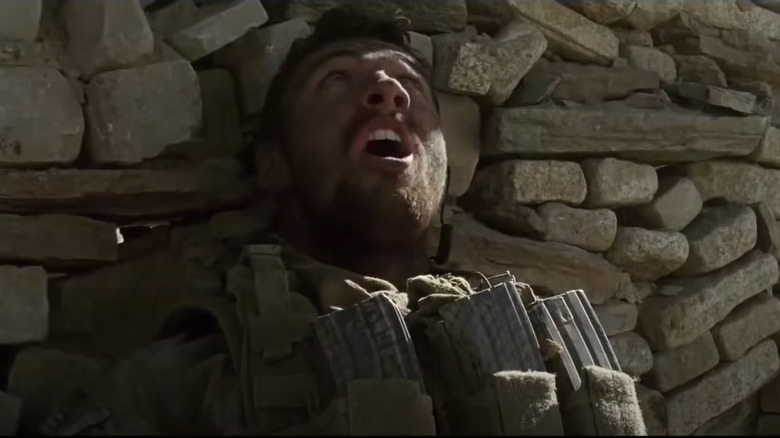 Roadside Attractions/YouTube
As the director behind films like "The Bourne Identity" and "Edge of Tomorrow," Doug Liman has established himself as a capable engineer of thrillers. It makes sense, then, that he'd apply his gifts to this particular narrative challenge. "The Wall," an Iraq War thriller, only has three characters — and only two of them appear onscreen. Our two leads are American soldiers who must attempt to escape after being pinned down by an Iraqi sniper. You'll be surprised to see just how far Liman manages to ratchet up the tension with that simple hook.
Starring: Aaron Taylor-Johnson, John Cena, Laith Nakli
Director: Doug Liman
Year: 2017
Runtime: 88 minutes
Rating: R
War Horse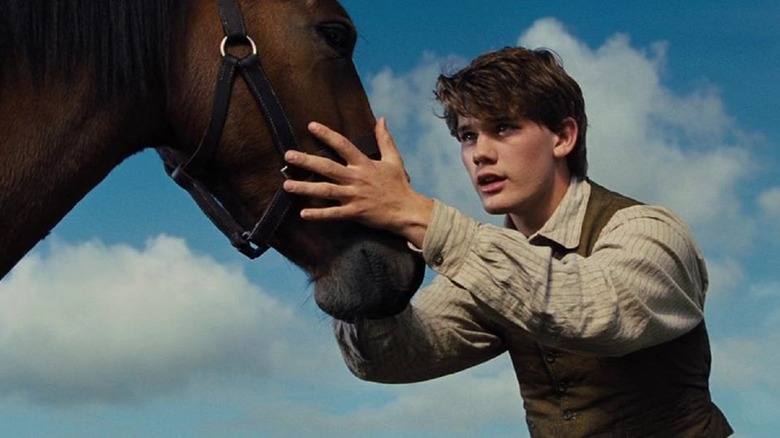 DreamWorks
Steven Spielberg turned his knack for crafting cinematic epics to World War I with this adaptation of the 1982 novel and its subsequent stage version. The story of a young man who loses his horse to the British cavalry and then spends the rest of the war looking for him, "War Horse" is also a document of the spirit of the title character, a horse named Joey who changes lives everywhere he goes amid one of humanity's darkest hours.
Starring: Emily Watson, Jeremy Irvine, Tom Hiddleston
Director: Steven Spielberg
Year: 2011
Runtime: 146 minutes
Rating: PG-13
We Were Soldiers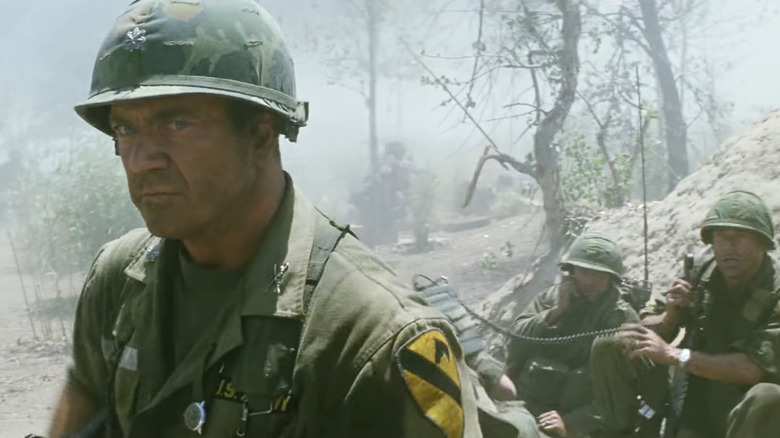 Paramount Pictures
While many Vietnam war movies take a somewhat wider view of the larger conflict, even when focused on a single group of soldiers, "We Were Soldiers" chooses instead to focus directly on the first major battle between the Americans and the North Vietnamese. In the process, it depicts the world on the edge of a powder keg and the soldiers on both sides whose lives are about to change forever. It's not the greatest Vietnam movie of all time, but it's a worthy addition to the canon.
Starring: Mel Gibson, Madeleine Stowe, Greg Kinnear
Director: Randall Wallace
Year: 2002
Runtime: 137 minutes
Rating: R
Why We Fight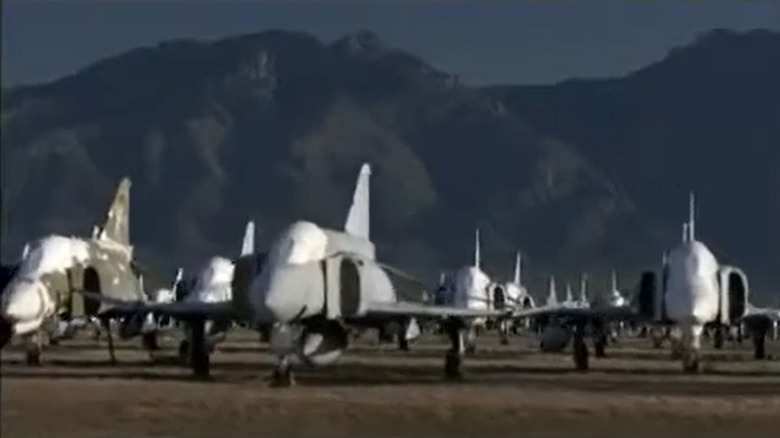 Sony Pictures Classics/YouTube
This documentary takes its name from World War II propaganda, but "Why We Fight" is less a straightforward war film than an examination of how war has influenced American life. Featuring interviews with multiple experts and an in-depth exploration of the 20th century, this fearless film examines just how far the military-industrial complex has pushed the United States into global conflict, with often shocking results.
Starring: Joseph Cirincione, William Kristol, Gore Vidal
Director: Eugene Jarecki
Year: 2005
Runtime: 98 minutes
Rating: PG-13
Without Remorse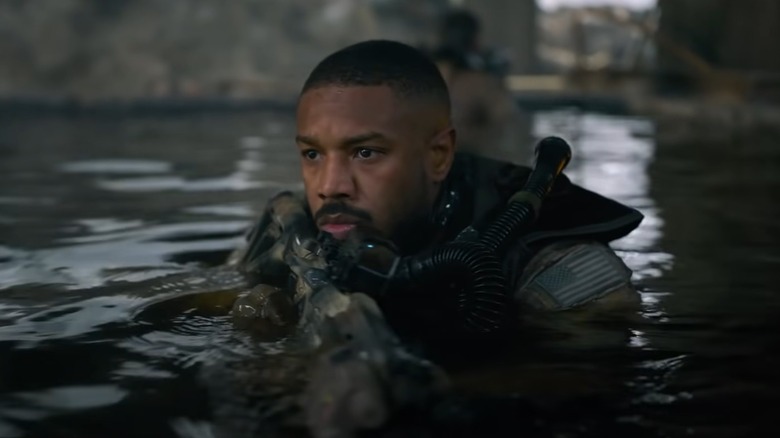 Amazon Studios
After finding a hit with "Jack Ryan," Amazon tried to jump start another Tom Clancy-inspired franchise with "Without Remorse," which finds Michael B. Jordan's Navy Seal caught at the center of a war-driven conspiracy that might cost him everything. Though it doesn't necessarily do anything better than other Clancy-inspired films that came before it, "Without Remorse" holds together because of Jordan's sheer star power.
Starring: Michal B. Jordan, Jamie Bell, Guy Pearce
Director: Stefano Sollima
Year: 2021
Runtime: 110 minutes
Rating: R