The Real Reason Amazon Stopped Plans For A Wheel Of Time Movie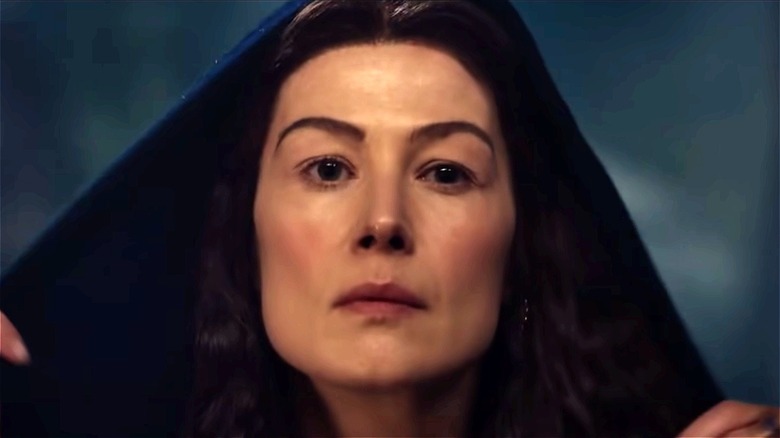 Amazon Studios
After years and years, Robert Jordan's fantasy epic "The Wheel of Time" finally arrives on the small screen with a bang when Season 1 of Amazon's "The Wheel of Time" series premieres on November 19. Fans are no doubt eagerly awaiting for the show's inaugural episodes to see their favorite tale finally come to life. 
Since there are no less than 14 "The Wheel of Time" novels, along with a handful of adjacent works, a hopefully long-running series is no doubt a very good choice for a live-action adaptation. However, some fans of the popular high fantasy books might feel that a big-budget movie adaptation — or, perhaps, a movie series — could also do justice for the series. Unfortunately, people who have been hoping for "The Wheel of Time" movies are unlikely to see their dreams true in the immediate future, because new comments from the upcoming Amazon series' showrunner indicate that the Amazon show has likely killed all plans for a movie version of "The Wheel of Time."
The Amazon show got in the way of movie adaptations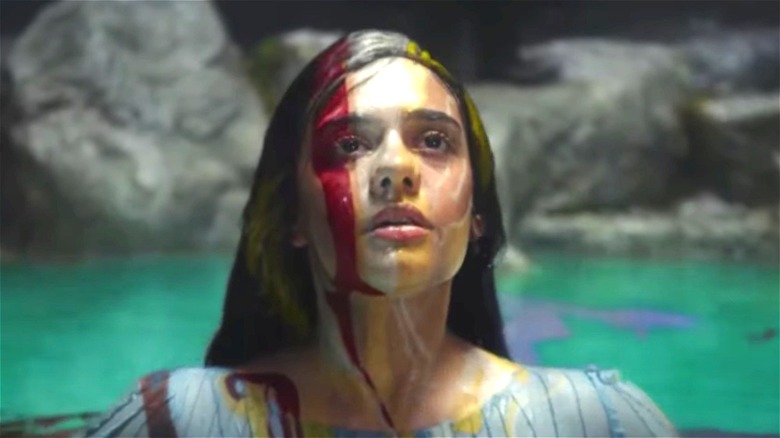 Amazon Studios
In an interview with Deadline, "The Wheel of Time" showrunner Rafe Judkins discussed the Amazon show's relationship to a potential movie, taking the view that the fact that "The Wheel of Time" show exists will likely mean that no one's about to start crafting a tentpole movie version of the story in a hurry. He doesn't mind this too much, though, because he's a genuine "The Wheel of Time" superfan himself, and feels that the massive story might actually suffer from a "The Lord of the Rings"-style adaptation to a movie franchise.  
"I think Wheel of Time lends itself better to a television series," Judkins said. "That's why I think now is the right moment for it to finally exist because people who know that books know it's just a story about the characters and the journeys each of them is on. The amount you'd have to compress it to turn it into a series of movies is too much. It would take away the heart of what's good about it."
Considering the sheer vastness of Robert Jordan's story, it's not exactly hard to agree with Judkins, even though some fans might sill be pining for a massive movie adaptation. Others, however, might be delighted to find out that Judkins plans to spend plenty of time with the story, to the point that he feels that eight seasons might be a good run for the Amazon show.