The Surprising Movie Katherine Heigl Calls Her Worst Film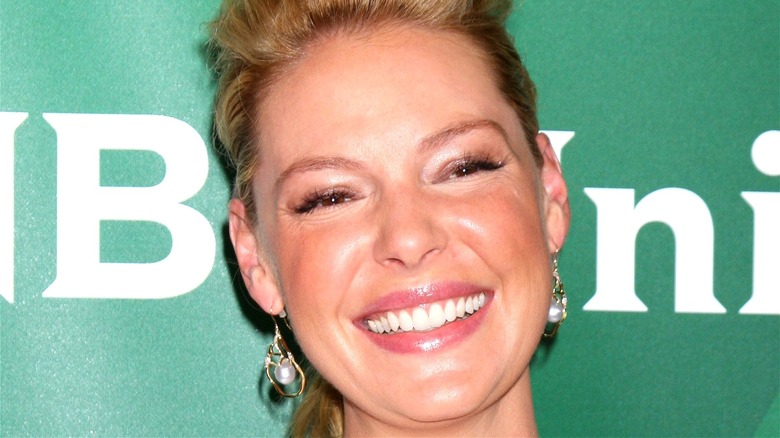 Kathy Hutchins/Shutterstock
Katherine Heigl has had an impressive career thus far. According to IMDb, the actress began to make her mark in Hollywood in the early 1990s and had roles in films like "That Night," "King of the Hill," and "My Father the Hero." She found mainstream success when she joined the cast of the hit ABC series "Grey's Anatomy" in the mid-2000s. Heigl portrayed Dr. Izzie Stevens, a Seattle Grace Hospital (aka Grey Sloan Memorial in more recent years) surgical oncologist during the show's first six seasons before she chose to leave the show. The actress was also featured in numerous movies, including "27 Dresses," "The Ugly Truth," "Life as We Know It," and "New Year's Eve." Heigl's latest project was the 2021 Netflix series "Firefly Lane," which also starred Sarah Chalke of "Scrubs" fame. 
As shown above, it's clear that Heigl has been in numerous small-screen and big-screen projects throughout her three-decade career. However, there is one film that she has openly disliked despite its popularity (via Rotten Tomatoes) with viewers and critics alike.
Heigl had issues with one of her films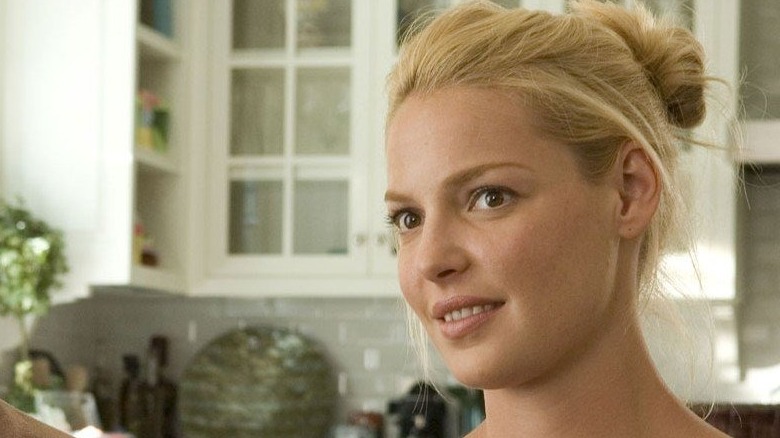 Universal Pictures
Katherine Heigl's best-known movie role may be that of Alison Scott in Judd Apatow's 2007 film "Knocked Up." In the movie, Heigl's character, a successful E! News correspondent, becomes pregnant after a chance encounter with Ben Stone (Seth Rogen), a 23-year-old slacker whose main priority seems to be getting stoned. However, a year following the film's release, Heigl revealed to Vanity Fair that she had some issues with "Knocked Up."
"It was a little sexist," asserted the "Grey's Anatomy" star. She explained that "[i]t paints the women as shrews, as humorless and uptight, and it paints the men as lovable, goofy, fun-loving guys."
"I'm playing such a b***; why is she being such a killjoy? Why is this how you're portraying women? Ninety-eight percent of the time it was an amazing experience, but it was hard for me to love the movie," shared Heigl.
According to K94.5, Heigl appeared on "The Howard Stern Show" in 2016 and provided more detail on why she did not enjoy playing Alison. She confided that she "liked the movie a lot," but did not appreciate that her character "was so judgmental and kind of uptight and controlling." The actress also revealed that she had been encouraged by Apatow to improvise some of her lines and regretted how she fleshed out her character through said improvisation. 
On the other hand, Heigl said she wanted to make an apology to Rogen and Apatow for her past comments regarding "Knocked Up." However, she had not contacted the "Pineapple Express" actor or "The 40-Year-Old Virgin" director since speaking to Vanity Fair. She explained she did not want her apology "to seem insincere on any level."