Netflix Taps Night Teeth Director For English-Language Adaptation Of Korean Thriller Time To Hunt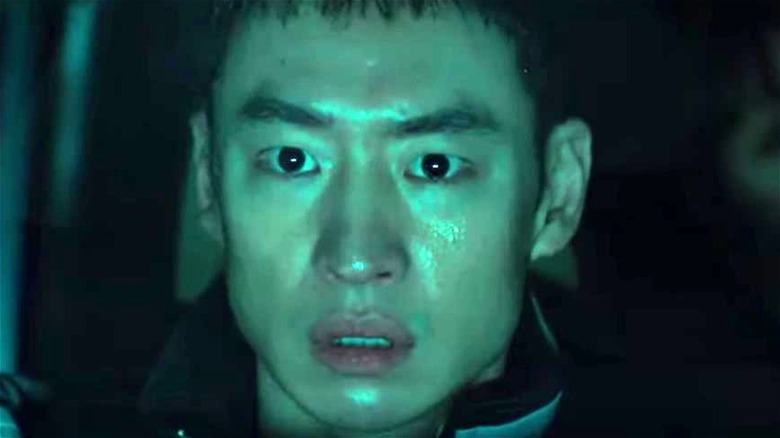 Netflix
Given that the world hasn't entirely stopped feeling the buzz from surprise smash-hit "Squid Game" (whose second season is currently in the works), Netflix is moving its attention to another gripping Korean-language project. However, this time around, the streaming giant will be giving one of its own releases the remake treatment. According to Deadline, the 2020 movie "Time to Hunt," directed by Yoon Sunghyun, is slated to be put through the remake wringer and transformed into an English-language remake for the subscription service. Covering similar subjects highlighted in "Squid Game," "Time To Hunt" is set in the not too distant future, where a financial crisis has led young people to commit major crimes to survive.
Deadline's report reveals Adam Randall has been appointed to tackle the fresh new take on Sunghyun's film. Randall, whose working relationship began Netflix on the 2017 movie "iBoy," recently directed the vampire fang-filled flick "Night Teeth" for the streamer (via IMDb). While it's not an entirely new trend for studios to make an English-speaking version of a foreign film (Jake Gyllenhaal's "The Guilty" is a recent example), it's a first for Netflix to have backed both versions and could set the trend for the big red N in the future.
Time To Hunt checks all the boxes for Night Teeth director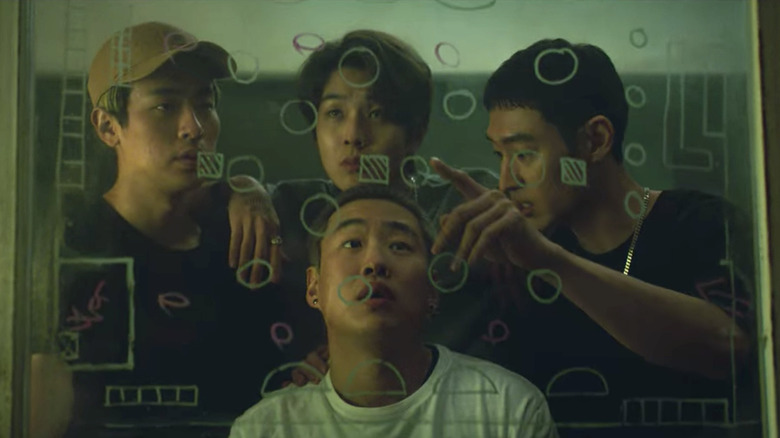 Netflix
Included in Deadline's announcement that Adam Randall will helm an English-language remake of the Korean dystopian thriller "Time to Hunt," the director expressed his immense enthusiasm to get stuck into a film comprised of his favorite genres. In a statement to the outlet, he said, "I watched the movie early in lockdown and thought it was a really strong concept. It's [a] half-heist, half-chase movie, set in a near dystopia, so it combines three of my favorite cinematic genres. The version I'm working on is set in the U.S. with a different story but a similar structure." The director went on to note that this is the first time the streaming giant had optioned a remake of one of its movies, and he confirmed the option process is now complete.
It's interesting to see Netflix making this move, given that they already have a few favored foreign properties that have gained a massive audience. Besides "Squid Game," there's also the likes of German series "Dark," the Spanish-language hit "Money Heist" (now set to end with the second half of Season 5), and "Lupin" will possibly be back for its third season in 2022. Currently, there's no writer hired just yet for "Time To Hunt," but expect a name to be added to that job very soon.