The Beloved Character Fans Hope Returns In Spider-Man: Into The Spider-Verse 2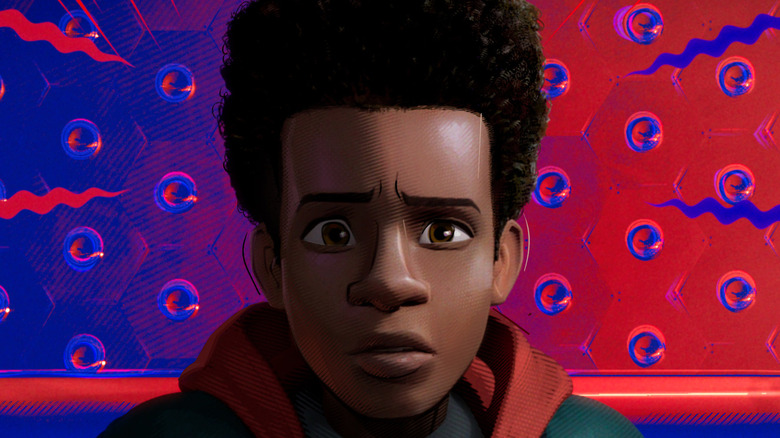 Sony Pictures
In an era when superhero films arguably reached a point of oversaturation for some critics (via Observer), 2018's "Spider-Man: Into The Spider-Verse" was a breath of fresh air. A CGI animated film with no connection to the Marvel Cinematic Universe incarnation of Spider-Man, "Spider-Verse" dazzled reviewers and audiences alike thanks to the movie's astonishing comic book visuals and intelligent, often hilarious dialogue and characters.
The plot focuses on Miles Morales (Shameik Moore), a Brooklyn teenager newly imbued with spider powers. When Kingpin (Liev Schrieber) uses a collider to bring parallel universes together, other "Spider-people" end up in Miles' universe, but can't stay outside their own dimensions for long. The Spider-people band together to stop Kingpin from destroying existence and to help Miles become the superhero he was meant to be.
The film grossed $375 million at the box office (via Box Office Mojo) and even received a very high 97% "Fresh" rating on Rotten Tomatoes. Sony even announced that an untitled sequel was to be released in April 2022, though this was delayed to October 7 because of COVID-19, as reported by Forbes.
Issa Rae has been cast as a new Spider-Woman in the upcoming sequel (via The Hollywood Reporter) but fans really are hoping this specific cult figure comes back for the second film. Here's the character everyone wants to be a part of "Spider-Man: Into the Spider-Verse 2."
Fans want Spider-Man 2099 to have a bigger role in the Spider-Verse sequel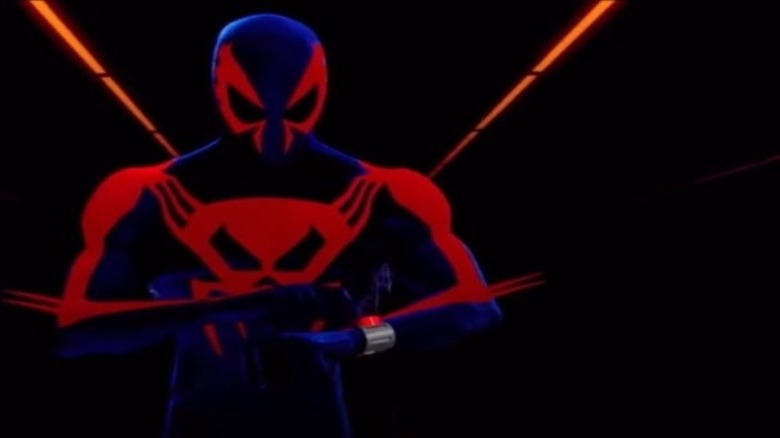 Sony Pictures
In a "Spider-Verse" post-credits scene, another superpowered figure, Miguel O'Hara, aka Spider-Man 2099 (Oscar Isaac), is shown exploring other dimensions while using a device to retain molecular stability — though all he does is get in a memeable argument with the '60s Spider-Man.
Miguel is the Spider-Man of his own time, the year 2099, and first appeared in comics in the early Nineties (via Bleeding Cool). His late appearance in the first film and the star power behind his voice has made fans hope Miguel will have a central role in "Spider-Verse 2."
One commenter on a Reddit thread about new "Spider-Verse" footage wrote, "No mention of Spiderman 2099 has me concerned that Miguel O'hara won't have a major role in it." Another posted that "Miguel might be the lead since the end credit scene showed us Miguel exploring other dimensions." Replies were sometimes derisive, with u/Hestiansun declaring "Miguel will be a big part, but I'll absolutely eat my hat if he is the main focus over Miles."
But overall, fans want Miguel O'Hara/Spider-Man 2099 to be in the sequel one way or another. Redditor u/twogoodius wrote, "I really hope that Miguel and Peter B. are both involved in some way."
We should find out more about Miguel's prospective role in the sequel as "Spider-Verse 2" draws closer to its October 2022 release.