Why Harrison From Dexter: New Blood Looks So Familiar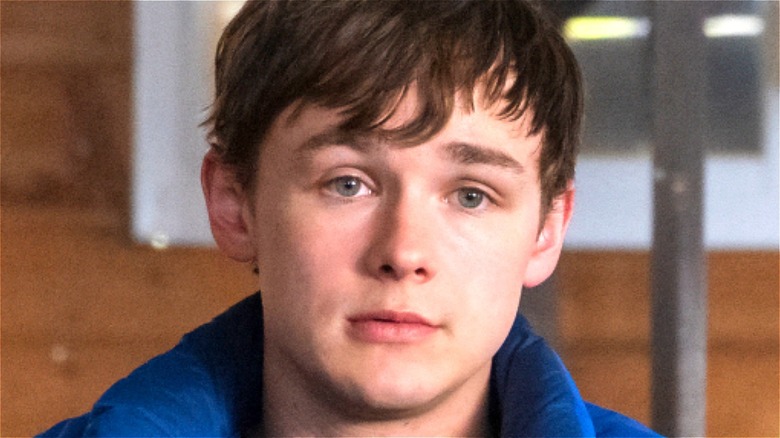 Seacia Pavao/Showtime
In one of the least expected twists of the current television show revival trend, viewers have just been gifted fresh episodes of Showtime's largely beloved, but occasionally bemoaned serial killer drama "Dexter." Upon its debut in 2006, the first season of "Dexter" — which casts Michael C. Hall as a forensics expert who exacts bloody vengeance on killers poised to get away with their crimes — proved an instant hit for Showtime, with many praising the show's stylistic polish, and Hall's transfixing central performance.
Ensuing seasons proved a decidedly up and down affair, however, though most fans still stuck it out until the series' infamous bitter end. Even those involved in the "Dexter" finale admit that the original ending missed the mark in numerous ways. With a new batch of episodes unfolding a decade after Dexter made his bow in the great Northwest, series' creatives are hoping to change that narrative by getting back to the bloody "Dexter" basics.
The past is, of course, far from done with Dexter, a fact made most obvious by the mindful presence of Dexter's long-departed sister Debra (Jennifer Carpenter), and the unexpected "New Blood" arrival of his long-abandoned son Harrison. The actor portraying the spawn of Dexter may look familiar to many. Here's where you might have seen Harrison from "Dexter: New Blood" before.
Jack Alcott was one of the Brown boys in The Good Lord Bird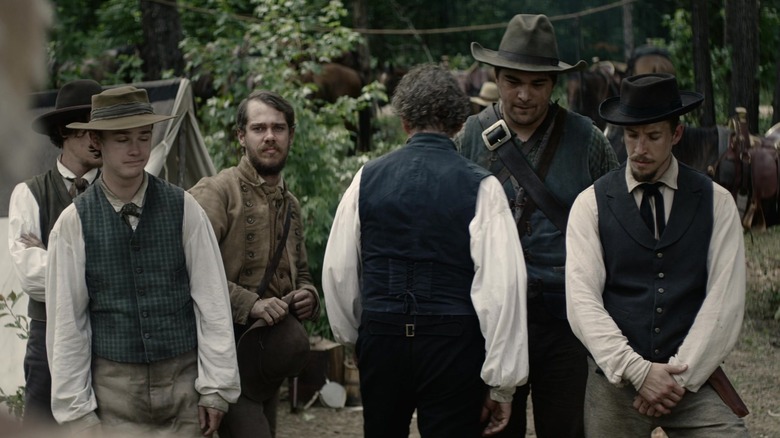 Showtime
That actor's name is Jack Alcott, and "Dexter: New Blood" is probably his highest profile gig to date. That said, Alcott is very much a star on the rise in Hollywood after a series of impressive small screen supporting turns and web series appearances. As it is, his supporting role in another Showtime miniseries event likely helped grease the proverbial wheels for Alcott's spot on "Dexter: New Blood." That series was the cable station's 2020 historical drama "The Good Lord Bird."
For those who've yet to catch "The Good Lord Bird" on Showtime, it finds Ethan Hawke portraying the fiery abolitionist John Brown in a fictionalized version of the man's doomed siege of Harpers Ferry — an act undertaken with a militia comprised largely of freed slaves and his own sons that's viewed by many as the beginning of the American Civil War. 
If you're wondering how Jack Alcott fits into that narrative, he portrayed Brown's son Jason in "The Good Lord Bird," though he didn't garner a ton of screen time in the series. Still, Alcott more than made the most of the moment, holding his own opposite Hawke and an absurdly talented cast. In doing so, he brings a grounding fallibility to a story that often feels too wild to believe — even if it is based largely in fact.
Alcott made a memorable appearance on The Blacklist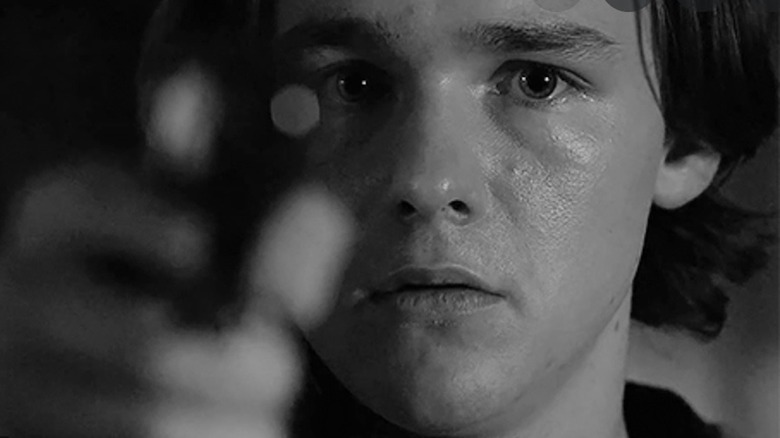 NBC
If you missed Jack Alcott in "The Good Lord Bird," well, you should really remedy that oversight as soon as possible, because it was one of the best things on television in 2020. It was, however, not the only show Jack Alcott appeared on that year.
"The Blacklist" isn't prestige television like "The Good Lord Bird" or "Dexter," but it remains a fascinating addition to the procedural landscape that also continues to boast brilliant work from star James Spader. The show naturally still revolves around the antics of Spader's enigmatic "Red" and his FBI task force "team." The 17th episode of Season 7, however, found one of those team members (Diego Klattenhoff's Donald Ressler) getting his very own bottle episode. That episode is told largely in flashback, and depicts an incident from Ressler's youth involving his brother, and the murder of a very nasty figure from their neighborhood. 
Without spoiling much, we'll just say Ressler's part in the fray is particularly damning in the context of his current status in law enforcement. We'll also say that Jack Alcott is absolutely amazing in his portrayal of the younger, conflicted Ressler brother as he desperately searches for a way out of an impossible situation. 
Here's hoping Alcott continues to bring that same compelling mix to his equally conflicted role on "Dexter: New Blood."