Yu Yu Hakusho Live Action Series - What We Know So Far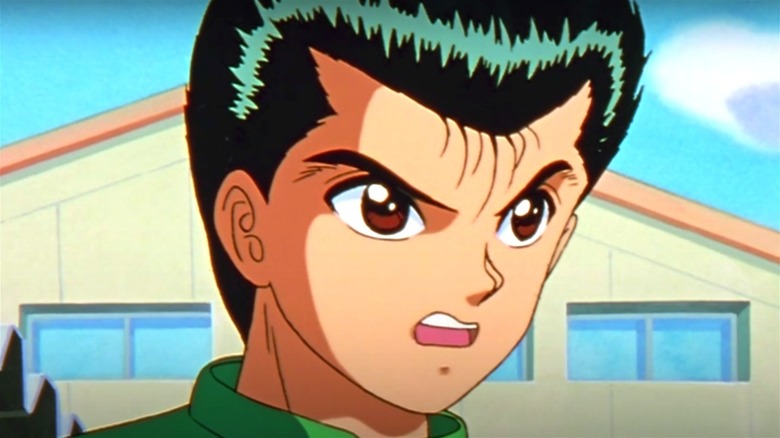 Funimation/Hulu
When it comes to shonen anime, "Yu Yu Hakusho" stands among the greats. Written by Yoshihiro Togashi, the same mind behind the comparatively popular "Hunter x Hunter" series, "Yu Yu Hakusho" was one of several classic manga/anime franchises that achieved international popularity throughout the 1990s and 2000s. This was in no small part due to the series' presence on Cartoon Network's Toonami block. Now, like "Death Note" and "Cowboy Bebop" before it, Netflix is creating a live-action adaptation of the influential series.
At the moment, Netflix hasn't revealed very much about the live-action adaptation of "Yu Yu Hakusho," but the announcement is shaping up to be one of the biggest developments in the anime sphere. The supernatural battle/detective series is one of the shonen genre's greatest darlings, and its transition into live-action is nothing to sneeze at. With that in mind, here is what we know so far about the release date, cast, and plot for the live-action "Yu Yu Hakusho" adaptation.
What is the release date for Yu Yu Hakusho?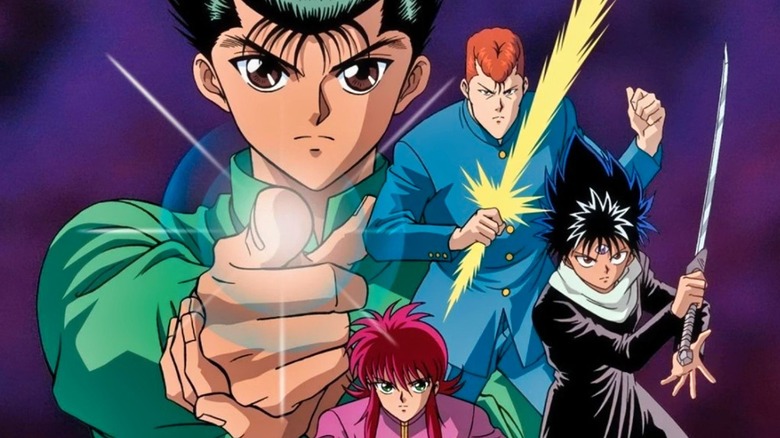 Funimation
While Netflix has experimented with live-action anime adaptations in the past with "Death Note," the streaming giant is taking it to the next level with its more recent announcements. In particular, the release of the company's first live-action "Cowboy Bebop" teaser is generating more hype around the concept of live-action anime, and Netflix's announcement that "Yu Yu Hakusho" will be receiving similar treatment is capitalizing on that buzz to its fullest.
The announcement came via a Twitter announcement from Netflix's anime-centered account, Netflix Geeked. The post in question revealed barely anything about the upcoming series, but it did give a broad release window for fans to look forward to. Barring any possible delays, the live-action "Yu Yu Hakusho" series will air on Netflix sometime in 2023. The post gave no other specifics on the matter, leaving the rest up to fans' imaginations.
Who is in the cast for Yu Yu Hakusho?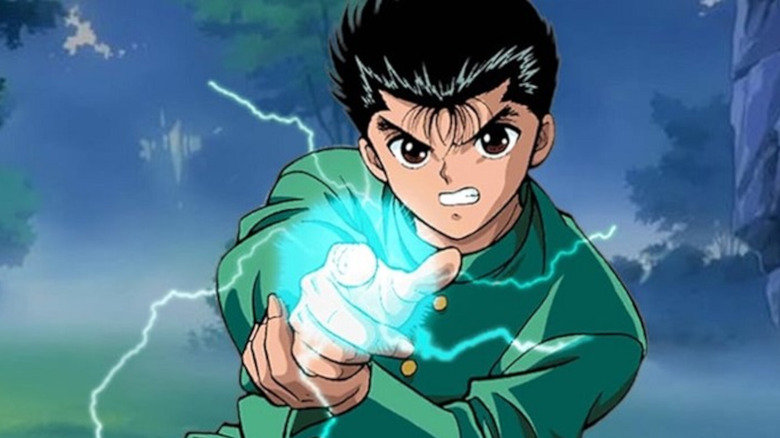 Funimation
The major downside to Netflix playing its cards so close to its chest is that fans have no idea what the series is going to look like. This, of course, extends to the visuals, but it is also a major issue in regards to the cast. Indeed, Netflix has released zero casting announcements for the series, leaving it all up to fan speculation. It's undoubtedly important to fans that they get the right actors to play the series' beloved and longstanding characters. And after over 20 years, picking the right person to play protagonist Yusuke Urameshi is no easy task. The same can be said for the series' supporting cast, as characters like Kazuma Kuwabara and Hiei are considered just as important to the integrity of the franchise. Unfortunately, it is a matter that must be left for a later time.
What is the plot of Yu Yu Hakusho?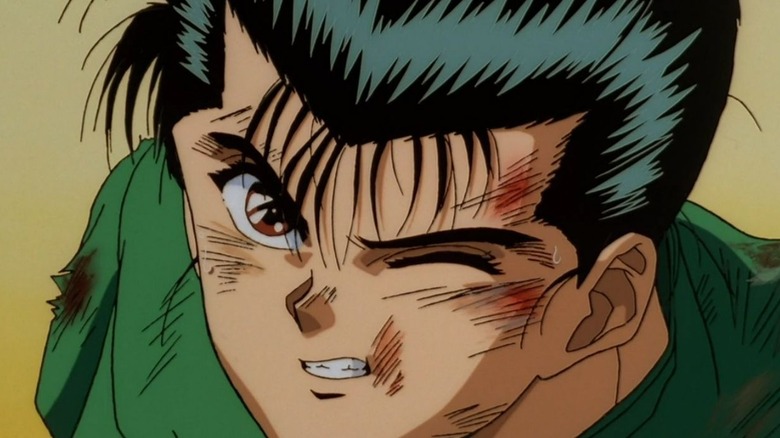 Funimation
Assuming Netflix is staying faithful to the original story devised by Yoshihiro Togashi, we already have a pretty good idea of what fans can expect from the plot of this live-action "Yu Yu Hakusho." The story centers around Yusuke Urameshi, a young ne'er-do-well who dies in an unexpected act of altruism, saving a young child from being hit by a car. Now in the afterlife, Yusuke learns that the Underworld doesn't quite know what to do with him, and so he is offered a deal — pass some tests, and he can return to Earth in his body as a paranormal detective of sorts.
Obviously, Yusuke passes this test, sparking a series of supernatural adventures that change his life forever. In addition to solving a few mystical mysteries, Yusuke and his allies become embroiled in a variety of conflicts, especially supernatural fighting tournaments. As the story continues, Yusuke's foes only become more fierce, and he must do everything he can to adapt to the new and strange world he now lives in.