The Beloved Character Fans Hope Returns To Rick & Morty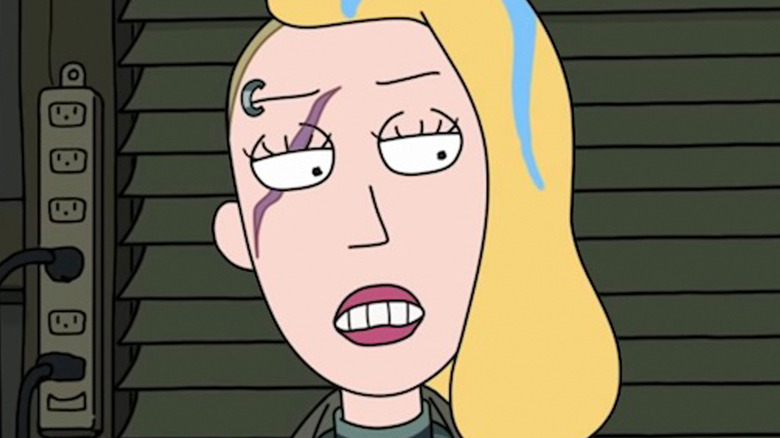 Adult Swim
At the heart of animated comedy series "Rick & Morty" are, naturally, its two titular characters, Rick Sanchez (voiced by Justin Roiland) and his grandson Morty Smith (also Justin Roiland). Rounding out the series' central cast are the other members of the Smith family as well as some friends and acquaintances of Rick and Morty, like Rick's friend Birdperson (Dan Harmon) and Morty's crush Jessica (Kari Wahlgren).
Apart from its relatively small stable of recurring characters are numerous one-offs, relegated to but one or sometimes two episodes in total. For example, Mr. Nimbus (Dan Harmon) — who "Rick and Morty" producer Scott Marder described as a combination of David Bowie and the Marvel superhero Sub-Mariner — serves as one of the principal characters in the premiere episode of Season 5. He has yet to return since that sole appearance.
Out of the numerous "Rick and Morty" characters primed for a come back, many fans online have shared their hope for the return of a particular character introduced in the show's first season.
Fans want Rick and Morty to bring back Scary Terry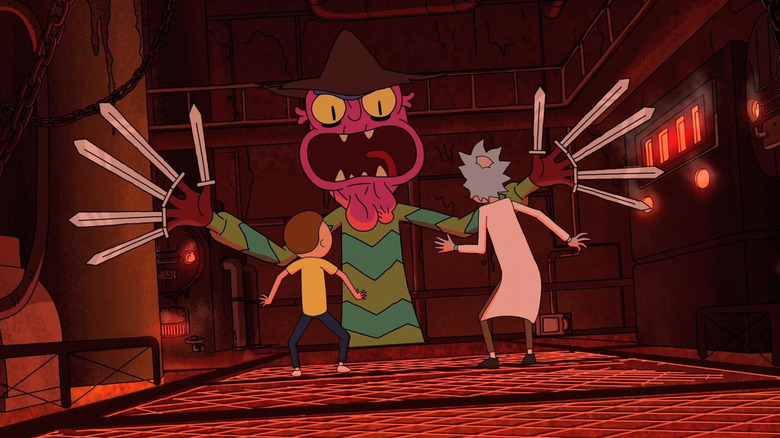 Adult Swim
On the official "Rick and Morty" subreddit, user H8MACH1NE_666 created two threads within a month of one another, both titled "BRING BACK SCARY TERRY." Each features a graphic of a character from Season 1 named Scary Terry (voiced by Jess Harnell), parodying the notorious "Nightmare on Elm Street" slasher Freddy Krueger. Their first post was upvoted more than 200 times, while the second was upvoted over 400 times, seeming to indicate that plenty of fellow "Rick and Morty" fans want Scary Terry back too.
In response to the more recent thread, user Mattecko99 wrote "scary terry is still one of my favorites even though he only appeared in one episode." User SeaGroomer replied that "he was an excellent character." Other Reddit users who have publicly wished for Scary Terry to return include SkySlayer918 — who started a thread titled "Am I the only one who wants to see Scary Terry come back in some capacity?" — and roachieboii, whose thread about the character's reprisal was upvoted more than one thousand times.
While little is currently confirmed about the forthcoming "Rick and Morty" Season 6, the return of Scary Terry seems like it would, at the very least, excite a good number of fans.