The Real Reason The Purge TV Series Was Canceled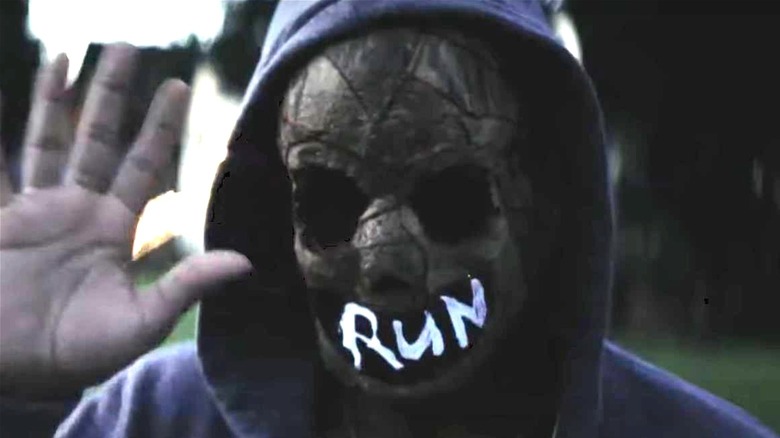 USA Network
In 2013, the horror film "The Purge" was released, and with it came a new story premise that would captivate and scare audiences through several subsequent films and a TV show. The first movie in the "Purge" franchise is centered on a near-future America where crime is nearly abolished after the government enacts an annual "purge night" — a 12-hour period when citizens can legally commit any crime, including murder.
The first film starring Ethan Hawke and Lena Headey proved to be massively successful, grossing $89 million worldwide with just a $3 million budget (via IMDb). The sequel titled "The Purge: Anarchy" proved to be even more successful, grossing $111 million, with critics arguing the film was a big improvement from the first. The success of the first two projects led to three more sequel films, with a script for a sixth film completed and waiting to be picked up (via ComicBook.com).
The franchise took its premise to the small screen with the release of the TV series "The Purge" on USA Network in 2018. The series follows a group of characters, all seemingly unconnected, as they try to survive the purge night and deal with the aftermath. The series was renewed for Season 2, but unfortunately did not live on to see a Season 3.
The Purge TV Series was canceled due to low viewership and a programming shift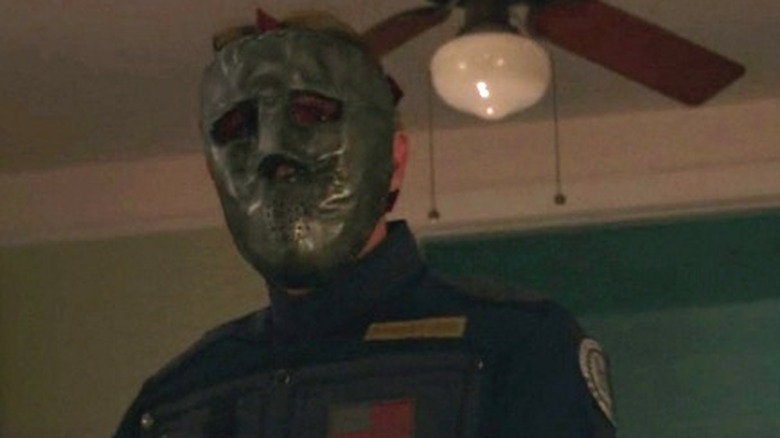 USA Network
At one point, Season 1 of "The Purge" was USA Network's top-performing drama series and raked in 2.3 million total viewers per episode, according to Variety. Sadly, Season 2 did not hold up to Season 1's success, and the series was canceled after the 2nd season as the show's linear viewership was down 50% from Season 1 (via Deadline). The series' cancelation was also due to a shift in programming on the NBCU network. Rather than continuing its scripted series, USA Network and other popular cable channels — such as A+E and ViacomCBS — are making the move to more unscripted shows in their programming.
Although the television series was canceled, this doesn't mean "The Purge" franchise is over. As previously mentioned, series creator James DeMonaco recently told ComicBook.com that he does have a script for "The Purge 6" completed and that Frank Grillo's character from "The Purge: Anarchy" would return. Still, "Purge" fans will have to wait and see if and when the film moves forward. For now, there is plenty of content to re-watch until the next film (hopefully) releases.