New Wonder Woman International Poster Unveiled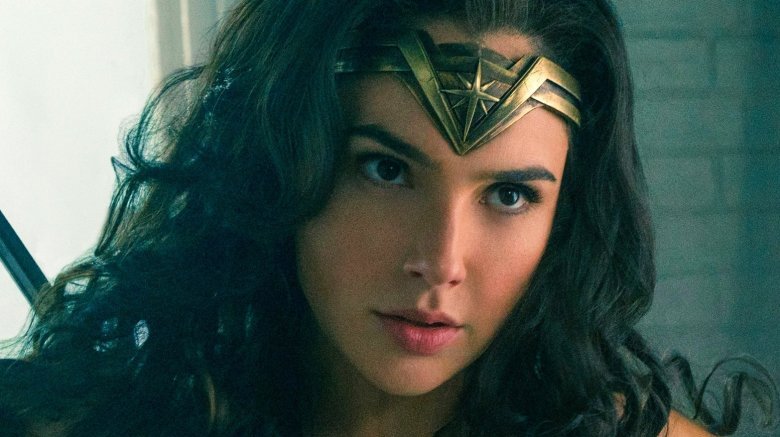 The grass looks even greener on the other side of the world, as Warner Bros. has released a stunning new international poster for Wonder Woman. 
In the latest look, which hails from Hong Kong, Diana Prince/Wonder Woman (Gal Gadot) heads into battle with a sizable army falling behind her. The poster divides the worlds of Wonder Woman into two halves, demarcated by opposing colors. 
To Wonder Woman's left are her mother, Queen Hippolyta (Connie Nielsen), and aunt General Antiope (Robin Wright). That side of the poster is a brilliant sky blue. To the right of the Amazonian superhero are U.S. Air Force pilot Steve Trevor (Chris Pine) and a horde of armed soldiers. The "human" half is shaded in a warm orange. 
Warner Bros. also unveiled a new domestic banner for Wonder Woman. Diana stands center stage, in full costume, with a determined look on her face. The background of the banner is emblazoned with the iconic double-W insignia, and the text in the lower third reads, "Justice begins with her."
The new images appear to fall in line with Warner Bros.' previous Wonder Woman marketing, which has centered on bright colors and crisp portraits of the film's characters. They also seem to highlight the heroism and determination of the titular hero, a focus quite different from other DC films like Batman v Superman: Dawn of Justice and Suicide Squad, which were notably bleak.
Wonder Woman is set to open in theaters on June 2. Until then, take a look at the easter eggs you missed in the film's trailer.
New Chinese poster #WonderWoman pic.twitter.com/uDGaaPPOWL

— DC Extended Universe (@DCEUniverse) May 17, 2017
New 'Wonder Woman' Banner pic.twitter.com/llYCsO9k2w

— Chad (@CranberryFiend) May 17, 2017