Here's One Version Of Spider-Man We Won't Be Seeing In No Way Home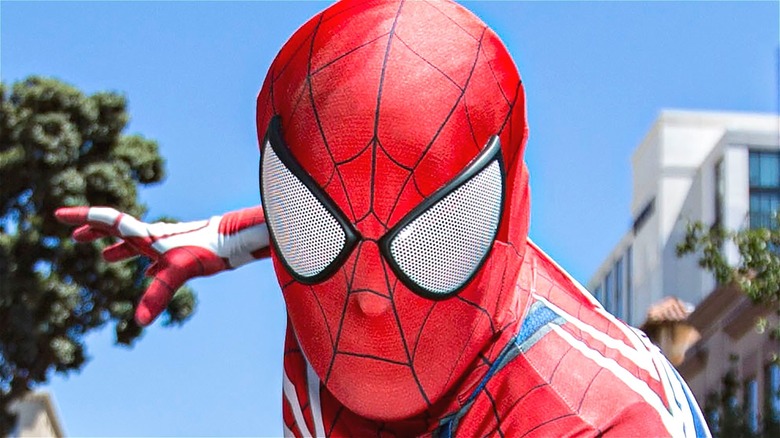 Daniel Knighton/Getty
"Spider-Man: No Way Home" is shaping up to be one of the Marvel Cinematic Universe's most exciting outings yet, mainly due to how unpredictable it's seemingly going to be. The Multiverse will be wide open, allowing characters who have graced the Disney, Marvel, and Sony superhero franchises to co-exist in the same movie. The forbidden door has been shattered. Pigs are flying. Anything is possible. 
Tom Holland is returning as the friendly neighborhood superhero, but word going around town is that he'll encounter Tobey Maguire and Andrew Garfield's versions of Spider-Man on his travels. We already know that some of the iconic villains from their respective franchises are set to cause more chaos, so there are plenty of reasons to be optimistic about seeing the aforementioned arachnid actors sporting the spandex again. Let's just avoid the reported spoilers going around and brace ourselves for some good old-fashioned surprises.
Of course, that's all just speculation for the time being. That being said, there is one blast from the past who definitely won't return as Spidey in "No Way Home" if comments made in a recent interview are anything to go by.
Don't expect to see this TV veteran in Spider-Man: No Way Home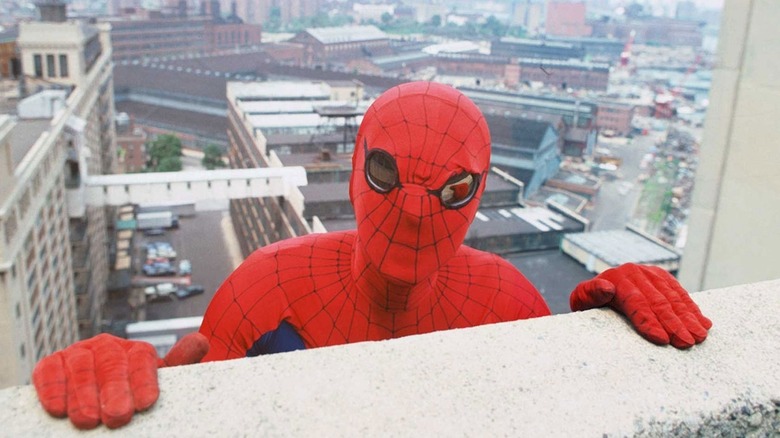 CBS
Long before Spidey became a familiar face in tentpole blockbusters, he fought villains on the small screen in "The Amazing Spider-Man" television series — which aired on CBS from 1977 until 1979 — and in a trilogy of connected films. Nicholas Hammond portrayed the character in the series, and while he might not be the most famous actor to grace the role, he would have loved a cameo in "Spider-Man: No Way Home." In a recent interview with The Hollywood Reporter, Hammond said that it would have been a thrill to play Spidey one last time. However, it seems that Marvel wasn't interested in his services. "I think it would have been huge fun. It would have been a kick in the pants to have the old guy there," Hammond revealed. "I was really hoping I would be approached, but unfortunately, that didn't happen."
There are no hard feelings between Hammond and Marvel, though. The veteran actor was full of praise for Tom Holland's iteration of the actor, claiming that he's even spotted some parallels with his version. "Tom Holland's version is the closest to what we were doing; trying to make him very much a real guy, someone who you could actually forget he had these powers and get caught up in Peter's story," he added.