The Best Temporary Team Member According To Criminal Minds Fans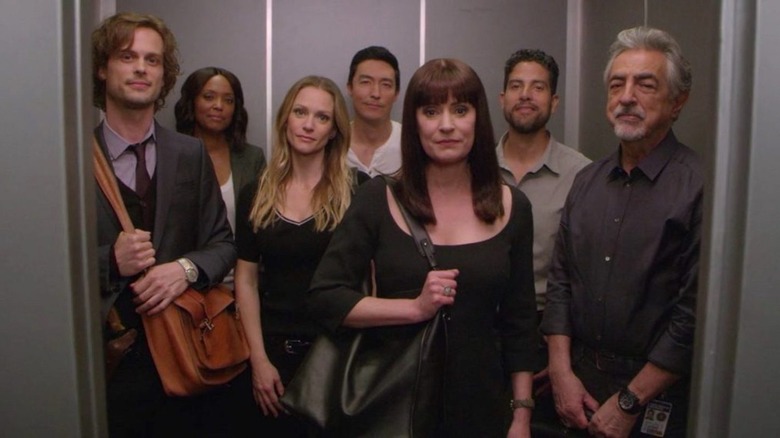 CBS
For nearly 15 years, "Criminal Minds" was a television juggernaut. The long-running procedural drama, which focused on a unit of FBI profilers dedicated to solving violent and disturbing crimes, garnered a passionate fan following that few other shows of its kind could rival. Even though the show finally concluded in 2020 with its 15th season, fans are still actively discussing the series and debating aspects they liked or didn't like — such as "Criminal Minds" storylines they hated. The topic of favorite characters is a popular one for "Criminal Minds" fans as well, as the series boasted a large cast that consistently evolved and changed over the course of its run. 
While many watchers forged strong bonds with a number of the longstanding members of the show's central team such as Matthew Gray Gubler's character, Spencer Reid, there were also characters who made a striking impression despite only appearing on the team for a limited portion of the series. "Criminal Minds" fans on Reddit recently took up the topic of their favorite temporary cast member and the results may surprise you.
Alex Blake is a fan-favorite team member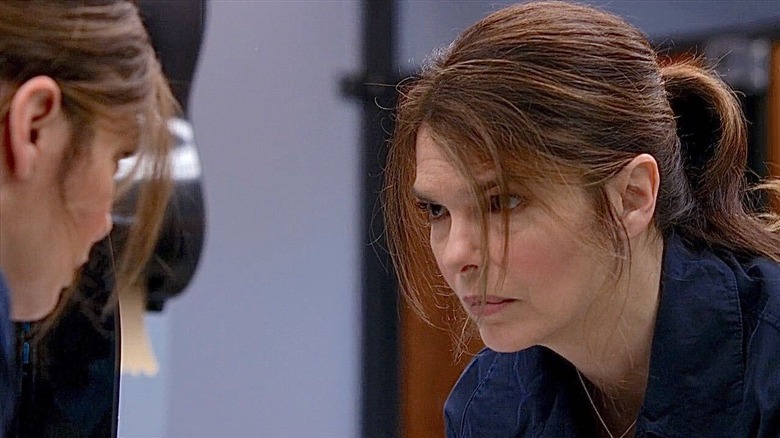 CBS
A recent poll in the "Criminal Minds" Reddit community revealed that the majority of voting fans favored Alex Blake (Jeanne Tripplehorn) as the best temporary team member. Blake was a major character in Seasons 8 and 9, just two out of the show's total 15 seasons. "I wish Blake had stayed on longer," Reddit user Nishiki_goi commented. While Blake came in first for the poll with 175 votes, Kate Callahan (Jennifer Love Hewitt) managed second place with 60 votes. The final three characters — Ashley Seaver (Rachel Nichols), Jordan Todd (Meta Golding), and Stephen Walker (Damon Gupton) — all fared relatively poorly in terms of popularity with fans, with only Walker managing to break 20 votes for a distant third place.
"I liked Kate, Alex, and Stephen," user anonymousbuthi commented. "The other two were just iffy to me." Other commenters shared similarly negative sentiments toward the bottom two characters of the poll, though they were more passionate in their distaste. "Whoever picked Seaver deserves jail time," user mollynicolesnow commented. "[i] don't know why everyone hates Seaver so much," user redditislame12345 countered, adding "however whoever voted Todd is absolutely dead to me."