MCU Head Of Visual Development Reveals How eBay Helped Shape Captain America: The First Avenger - Exclusive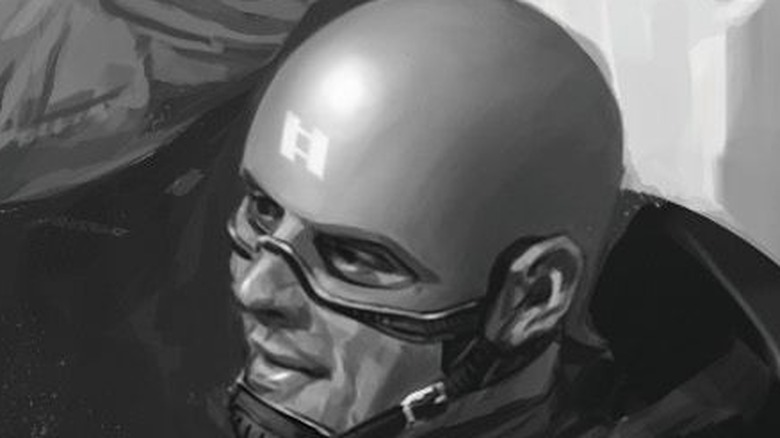 Concept art by Ryan Meinerding ©2021 Marvel
Out of every MCU project to date, there's no argument that "Captain America: The First Avenger" has the most historically significant details than any other movie. Sure, if you're looking for a fire '80s soundtrack, "Captain Marvel" is your girl, but Captain America's time in the '40s took a bit more research for everyone involved — including the MCU's head of visual development, Ryan Meinerding.
You might be wondering just how much went into designing the film — whether it's a massive '40s aircraft or minor detailing on a helmet. When it comes to a movie maintaining historical accuracy, even the smallest stitches can make all of the difference, and that's where Meinerding made a difference.
Helping to tell that tale is the new book "The Story of Marvel Studios: The Making of the Marvel Cinematic Universe," written by Tara Bennett and Paul Terry. The massive two-part book includes a slew of concept art and quotes, including Meinerding explaining how he helped design "Iron Man" and his continued work on the franchise today. 
During an exclusive email interview with Looper, the concept artist dished on what exactly went into designing Captain America's '40s world, how a set of eBay purchases helped him design Cap, and what it's like working with his business partner Charlie Wen.
Cap's eBay origins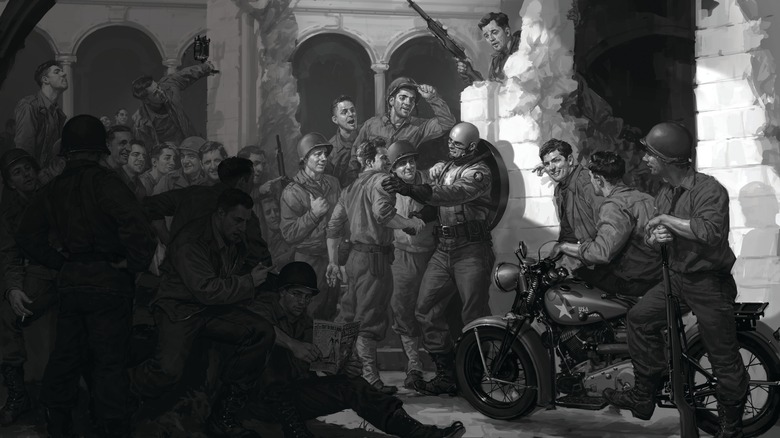 Concept art by Ryan Meinerding ©2021 Marvel
We learn a good amount about how Meinerding helped formulate a good amount of "The First Avenger" and little nuggets like the eBay purchases that played a part in inspiring '40s Cap. Meinerding dove deep about his time working on the film, noting, "One of the coolest things about being a concept artist is that you get to learn so much for every job doing the research and finding your footing in the world of the story is a really enriching experience."
Of course, you can't dive into history without a few books to help you along the way. "I bought so many books for the first Cap movie — mostly about WWII gear and equipment and different types of uniforms. I also did buy a lot of stuff on eBay," he recalled. "It was incredibly useful to get a jacket and see how a collar folded or how to tighten the straps on a pack or goggles."
For anyone worried that these iconic items are floating around in someone's basement after a garage sale, don't fret. "The equipment from that period is very evocative, and I tried to get as much of that into the designs I was working on for Cap and the Howling Commandos as possible," Meinerding elaborated. "I still have a lot of the gear I bought, specifically the American goggles and helmets, and boots." Let's all collectively let out a sigh of relief that these items can still end up in a museum one day — maybe even at the Smithsonian.
A dynamic duo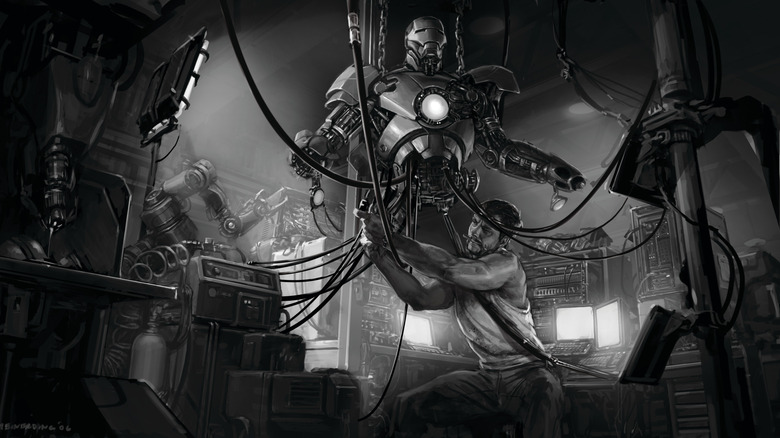 Concept art by Ryan Meinerding ©2021 Marvel
"Some of my favorite stuff I did for that show included Cap's designs — which also included designing the "A" on his helmet and the wings and the star on his chest," Meinerding continued. "I really enjoyed doing paintings of Cap with the troops and trying to evoke a Norman Rockwell sensibility for those images."
Meinerding's business partner Charlie Wen first came onto the MCU scene for "Thor." Meinerding dished on what it's been like working with Wen and why he was the right person for the job. Quick to offer props to his partner, Meinerding noted, "Charlie paints epic warriors like no other artist I knew and is awesome to work with. He was the obvious choice for helping to bring Thor to life in the MCU." 
He added, "We had a great time working together in those early days, trying to figure out how to start Vis Dev in the fast-paced environment of Marvel Studios." However, Marvel knows a good thing when they see it, and the duo had a ton of help: "Luckily, we had a lot of support from Marvel, and our team was really officially created for 'Avengers.' It took a team of concept artists to help bring that Super Hero team to life."
MCU fans can purchase "The Story of Marvel Studios" on the Abrams Books website.