Miracle Workers Season 4 Release Date, Cast, Trailer, Plot And More Details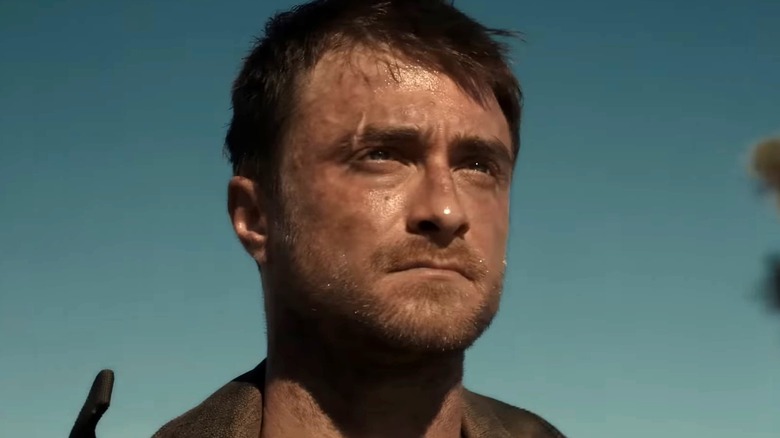 TBS
We may receive a commission on purchases made from links.
The TBS comedy series "Miracle Workers" is a hilarious adaptation of the works of Simon Rich. Currently maintaining a 76% audience score on Rotten Tomatoes across all three seasons, "Miracle Workers" features an ensemble cast and an anthology format, which means each season can be watched independently of the other. The main stars of the show have generally been Daniel Radcliffe and Steve Buscemi, but the overall plot of each season has changed quite a bit: The first season followed angels and celestial beings, the second was set during the Dark Ages, while the latest season was about settlers on the Oregon Trail.
The third season — which continued to highlight the comedic chops of the entire cast – concluded in September 2021, and fans are eager for a bit for news of what comes next. So what, exactly, do we know about the next season of the  popular comedy anthology series?
When will Miracle Workers Season 4 be released?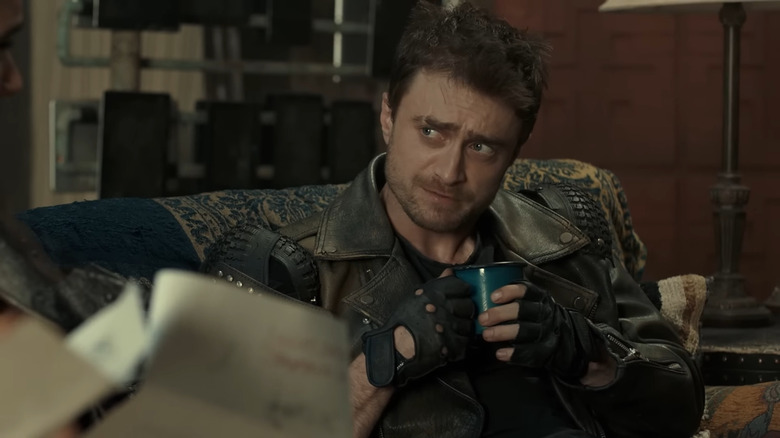 TBS
Season 4 of "Miracle Workers" was confirmed in November 2021, per Collider. Eventually, the show received a release date of January 16, 2023. However, we've got some sad news for the Daniel Radcliffe faithful. Unfortunately, the season premiere has been delayed, as TBS has been adjusting their schedule (via Vulture). At the moment, we're unsure when Season 4 will premiere. We're also unsure how many episodes there will be. But if it follows the former season's formats, we should get 10. Season 1 only had seven episodes, but Seasons 2 and 3 had 10, so we're hoping to get the latter.
In May 2023, TBS announced that "Miracle Workers" Season 4 would debut on Monday, July 10, 2023 at 10 p.m. There's also no telling if this will be the last season of "Miracle Workers," but the series is currently the last remaining live-action scripted series over at TBS. Much of the station's original programming is animated, so we're hoping "Miracle Workers" stays on as long as possible.
What is the plot of Miracle Workers Season 4?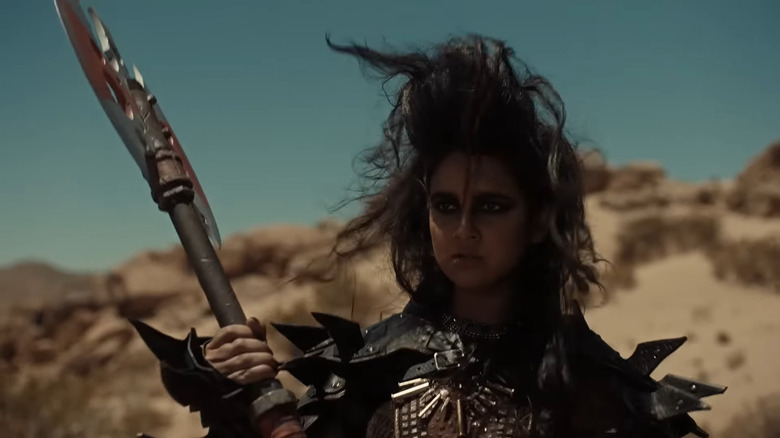 TBS
You never know what you'll get on "Miracle Workers," as the series follows an anthology format. Season 4, formally known as "Miracle Workers: End Time," will be drastically different from its predecessors. We were in the dark about what was coming in the next installment for some time, but the official synopsis of the upcoming chapter reveals it will be a significant shift from what we've seen so far. 
"In a post-apocalyptic future, a wasteland warrior (Radcliffe) and a ruthless warlord (Viswanathan) face the most dystopian nightmare of all: settling down in the suburbs," the synopsis reads (per TV Line). "Together they navigate the existential horrors of married life and small-town living, all under the dubious guidance of a wealthy junk trader (Buscemi). Also starring Jon Bass as the couple's faithful war dog and Karan Soni as a kill-bot who loves to party."
The show's official description proves that comedy won't be lost in Season 4. "'End Times' follows all-new characters in a dystopian future full of radioactive mutants, killer robots, and a tyrannical homeowner's association with outrageous annual fees," the description notes.
Who is starring in Miracle Workers Season 4?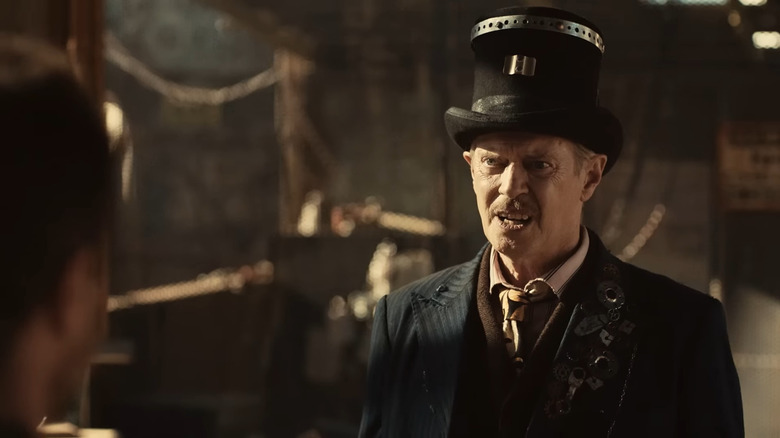 TBS
Daniel Radcliffe, Steve Buscemi, Geraldine Viswanathan, Karan Soni, and Jon Bass are all returning for "Miracle Workers: End Times." Radcliffe will play a Mad Max-esque road warrior while Buscemi will portray a junk trader. Viswanathan will serve as a warlord, with Soni playing a murderous robot and Bass portraying Viswanathan's dog, who definitely knows he's a good boy.
There will also be some new blood in "Miracle Workers: End Times" in the form of some awesome guest stars. Quinta Brunson of "Abbott Elementary" will be making an appearance, as will "The Real Housewives of Beverly Hills" star Garcelle Beauvais. "Saturday Night Live" cast members Kyle Mooney and Ego Nwodim are also set to appear, as is "Shrill" star Lolly Adefope and Paul F. Tompkins of "BoJack Horseman." Additionally, singer Lisa Loeb will feature in a guest spot on "End Times."
Who is showrunning Miracle Workers Season 4?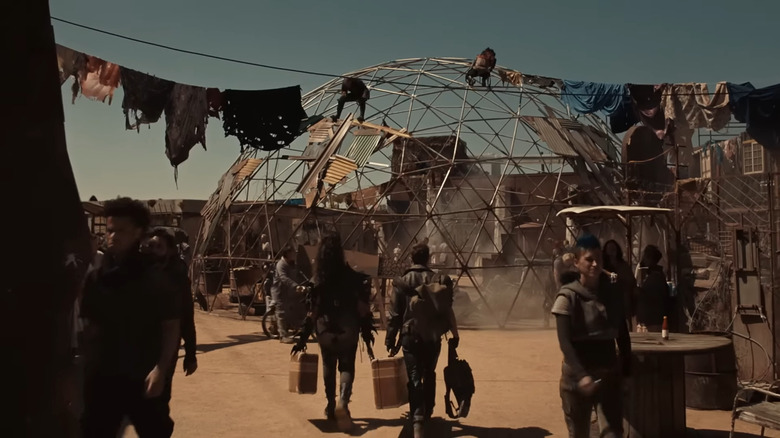 TBS
Season 3 of "Miracle Workers" saw a shift in showrunners after creator Simon Rich dropped out, according to The Hollywood Reporter. Dan Mirk and Robert Padnick stepped up as showrunners after working on the show for its first two seasons, and they'll also be back for "End Times." Padnick and Mirk will executive produce alongside Andrew Singer, Simon Rich, Daniel Radcliffe, and Steve Buscemi.
Padnick and Mirk were ecstatic to take over showrunning responsibilities for Season 3, and we're expecting that same energy into Season 4. "Getting to tell an entirely new story with this ludicrously talented cast each season is a dream come true," the duo said. "We could not be happier that TBS has given us the reins on this unique and special show." Before "Miracle Workers," Padnick was an executive story editor on "The Office," while Mirk was a writer for "Man Seeking Woman" and "Future Man."
Is there a trailer for Miracle Workers Season 4?
In the first official trailer for "Miracle Workers: End Times," we watch as Daniel Radcliffe's road warrior goes toe to toe with Geraldine Viswanathan's ax-wielding warlord ... before the two fall head over heels for each other and get hitched. Sure, they're living in the radioactive fallout of the fabled "Boom," but they've got bigger fish to fry, like paying bills and making sure their urine purifier is still working. Hoping to make a life with one another, they've moved to the dusty Boom Town, a community complete with a thunder dome. (This season is leaning heavily on the "Mad Max" imagery ... and a bit of "Eyes Wide Shut?") With so many day-to-day worries weighing on their sweaty brows, can these two star-crossed lovers make their relationship work in the wasteland? If the zaniness seems a bit much, just take Radcliffe's advice: "I'm just gonna stop asking questions at this point and just sort of go with it."
What will Miracle Workers Season 4 be rated?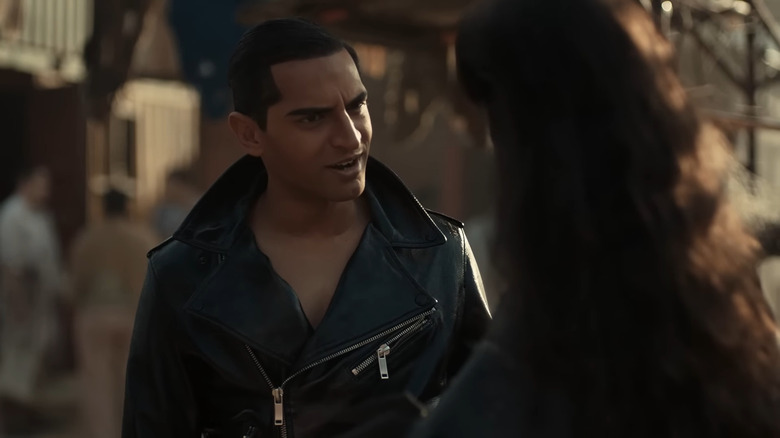 Depending on the episode, "Miracle Workers" has either a TV-MA or TV-14 rating. When streaming the series on Max, the TV-14 warning is given, which means the show may not be suitable for those under the age of 14. TV-MA generally marks the age at 17, and that's the kind of rating usually bestowed on shows like "Game of Thrones," "Succession," and "Sons of Anarchy," and "Miracle Workers" doesn't fall in the same maturity level as the others, so TV-14 is more in line with the show's overall content.
"Miracle Workers" does include a fair amount of suggestive dialogue, language, and mild violence. The show airs in a primetime slot on TBS, so its maturity level isn't too high. There are references to sex and drug use, but nothing too graphic is shown. Parents should give the series a glance before allowing their children to watch it. As the series is given the rating as a whole, "Miracle Workers: End Times" will fall into that same discretionary limbo.
Where to watch former seasons of Miracle Workers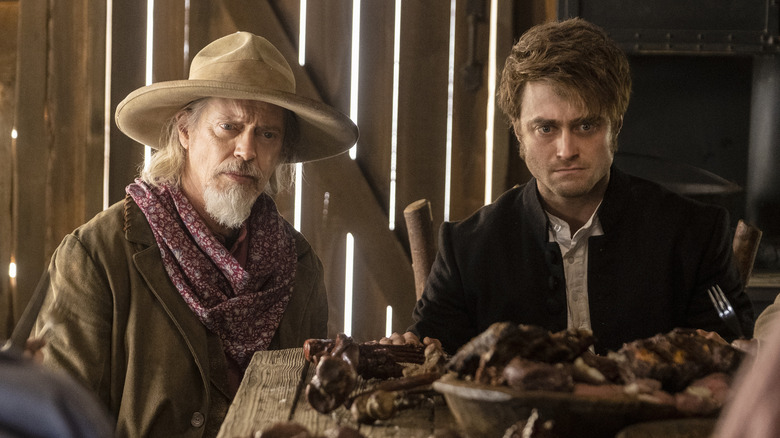 TBS
Luckily, the entire "Miracle Workers" catalog is available to stream on Max. The streamer falls under the WarnerMedia umbrella, which owns TBS, where "Miracle Workers" has aired all of its seasons. You can also expect "End Times" to make its way to the platform when it concludes on cable. 
Additionally, all three "Miracle Workers" seasons are available at TBS.com or on the TBS app. Fans can also watch a free five-minute preview of each episode, but must log in with cable TV subscriber credentials for full access. You can watch the episodes for free if you've got a plan with the likes of Cox, DirectTV, Spectrum, and Dish, while individual episodes of "Miracle Workers" can also be purchased on Amazon Prime, iTunes, and other platforms that sell digital entertainment content. Episodes are going for $2.99 on Amazon Prime.