Miracle Workers Season 4 - What We Know So Far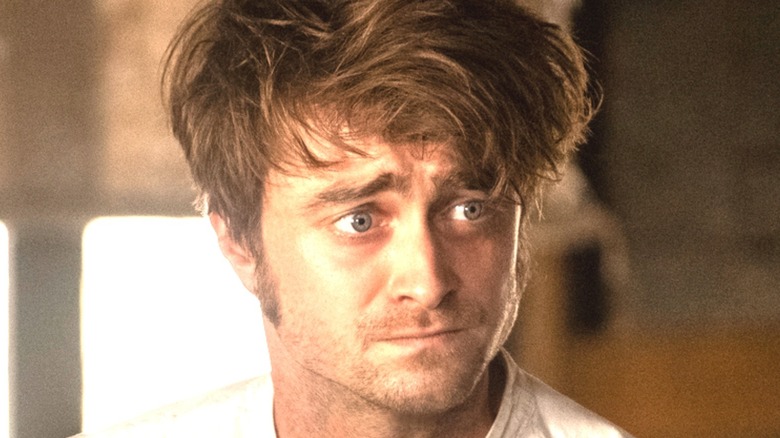 Patrick Wymore for TBS
The TBS comedy series "Miracle Workers" is a hilarious adaptation of the works of Simon Rich. Currently maintaining a 79% audience score on Rotten Tomatoes across all three seasons, "Miracle Workers" features an ensemble cast and an anthology format, which means each season can be watched independently of each other. The main stars of the show have generally been Daniel Radcliffe and Steve Buscemi, but the overall plot of each season has changed quite a bit: The first season followed angels and celestial beings, the second was set during the Dark Ages, while the latest season was about settlers on the Oregon Trail.
The third season — which continued to highlight the comedic chops of the entire cast – concluded in September 2021, and fans are already chomping at the bit for news of what comes next. So what, exactly, do we know about the next season of the immensely popular television series?
When is the release date of Season 4 of Miracle Workers?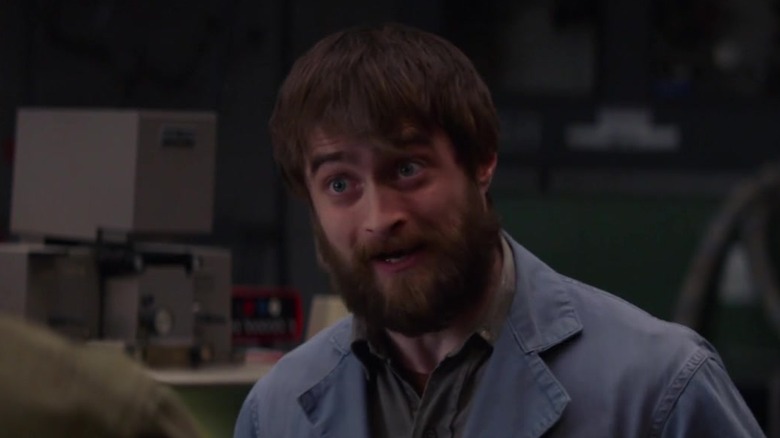 TBS
Season 4 of "Miracle Workers" has already been confirmed, per Collider, but unfortunately there is not an exact release date. The scheduling of "Miracle Workers" thus far has also been sporadic, with Season 1 starting in February 2019 and ending in March 2019, while Season 2 started in January 2020 and ended in March 2020. Season 3, meanwhile, started in late summer and ran through early fall. This makes predicting the release date of Season 4 tricky, if not impossible.
In an interview with Deadline – and while speaking about working with Buscemi and Radcliffe — the general manager of TBS, Brett Weitz, stated, "I'm always about finding the successes on our air and delivering that to the consumer, and I think what, for me, when you have Daniel Radcliffe and Steve Buscemi on your air, brilliantly funny, wickedly funny, it's hard to pass that up. I think these guys have a very specific idea of how this shows plays out. There's meaning to the anthology, so, we're really excited to see what they've crafted for season four, and it's been unbelievable being in business with them." 
This implies that there's already a Season 4 plan underway, so hopefully the wait won't be long. Based on the fact that previous seasons of "Miracle Workers" took around a year to produce, it's a decent bet that we'll (hopefully) see Season 4 sometime in the latter half of 2022.
Who is in the cast of Season 4 of Miracle Workers?
TBS
Considering the anthology format of the show, "Miracle Workers" can feature a rotating cast. However, there have been actors who have appeared in every single season thus far. Most importantly, we can certainly expect Daniel Radcliffe, of "Harry Potter" fame, to continue his work on the series. Likewise, the immediately recognizable Steve Buscemi is also sure to be present. Geraldine Viswanathan, Karan Soni, and Jon Bass can also be assumed to be returning, if past seasons are any indication.
"Miracle Workers" has also hosted a ton of special guests which have included Chris Parnell, Margaret Cho, Fred Armisen, Peter Serafinowicz, Kevin Dunn, Tim Meadows, Ron Funches, and Bobby Moynihan. This means that we would potentially — and more then likely — see some new faces added to the amazing talent of "Miracle Workers." The main cast is pretty much set, but the potential for anybody to show up is definitely on the plate. Maybe we could even see some other "Harry Potter" alums join the cast? You can't count anybody out. For now, though, details are mum.
What is the plot of Season 4 of Miracle Workers?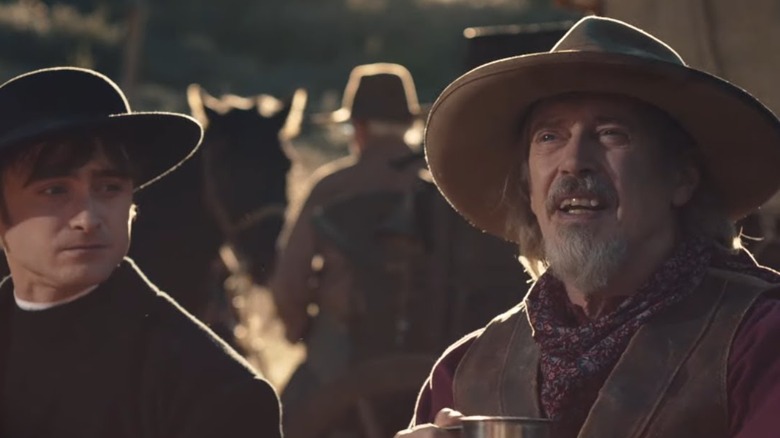 TBS
As of right now, the plot of Season 4 of "Miracle Workers" is completely unknown, and due to the anthology format, it is hard to speculate where the series might go. 
Season 1 of "Miracle Workers" saw Daniel Radcliffe portraying the role of an angel while Steve Buscemi was a distracted god: The angels of Season 1 are tasked with getting two mortals to kiss in order to save the world. Season 2 of "Miracle Workers," then, saw those very same actors take on very different roles, where Radcliffe was a naïve aristocrat while the peasants around him lived in squalor. Season 3 of "Miracle Workers" helped a generation visualize what their games of "Oregon Trail" would actually look like, as Daniel Radcliffe led a town to salvation.
If there is one aspect we may be able to anticipate, it's an overall theme — with that being redemption. Unfortunately the time frame and venue are complete unknowns. Perhaps Season 4 of "Miracle Workers" will begin to tie together the despondent seasons into an overall plot line, but at this point that is merely speculation. Either way, if you're looking forward to the next season of "Miracle Workers," stay tuned for more updates in the future.