The Daniel Radcliffe Rom-Com Hidden Gem You Can Binge On HBO Max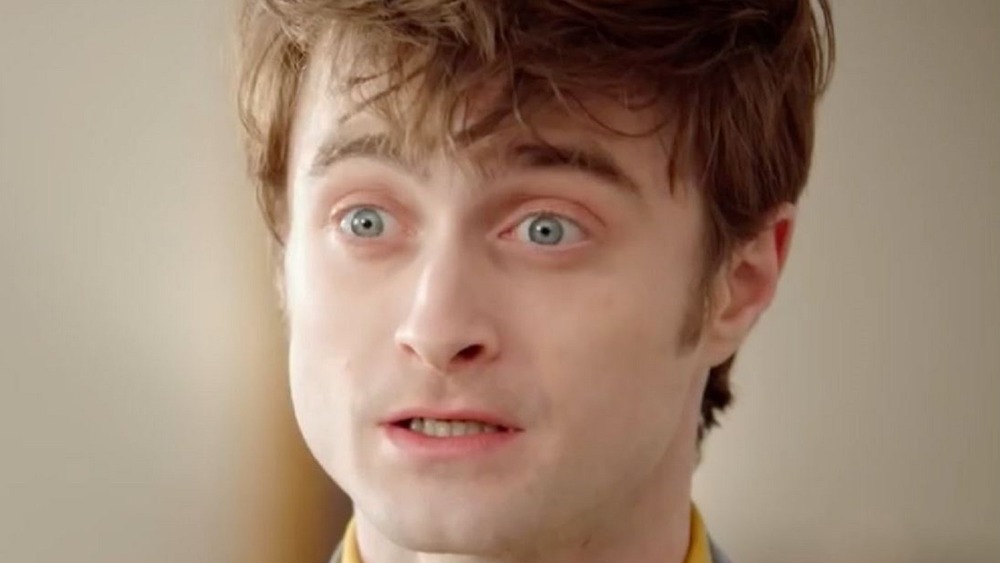 Warner Bros. Television Distribution
If you click a link and buy a product or service from a merchant, we may be paid an affiliate commission.
Daniel Radcliffe has been doing pretty interesting things since Harry Potter ended. He's made a point of accepting weird roles after his lengthy tenure as the famous boy-wizard, and as a result, you've seen (or, perhaps, not seen) him playing a horned man in the comedy-horror film Horns, and a flatulent corpse that befriends Paul Dano in Swiss Army Man. As such, it has been fairly easy to lose track of the guy, especially if you don't pay attention to indie ventures and peculiar horror. Unfortunately, this also means that you may have slept on his excellent romantic comedy anthology series — though, luckily, you can now remedy that by streaming it on HBO Max.  
Apart from Radcliffe, the show in question holds a whole bunch of aces up its sleeve — not the least of which is the fact that it stars Steve Buscemi as God. There's a lot more going on here, too, and the critics and audiences that have paid attention have plenty of love the series. Let's take a closer look at the Daniel Radcliffe rom-com hidden gem you can binge on HBO Max. 
Miracle Workers takes you to heaven and beyond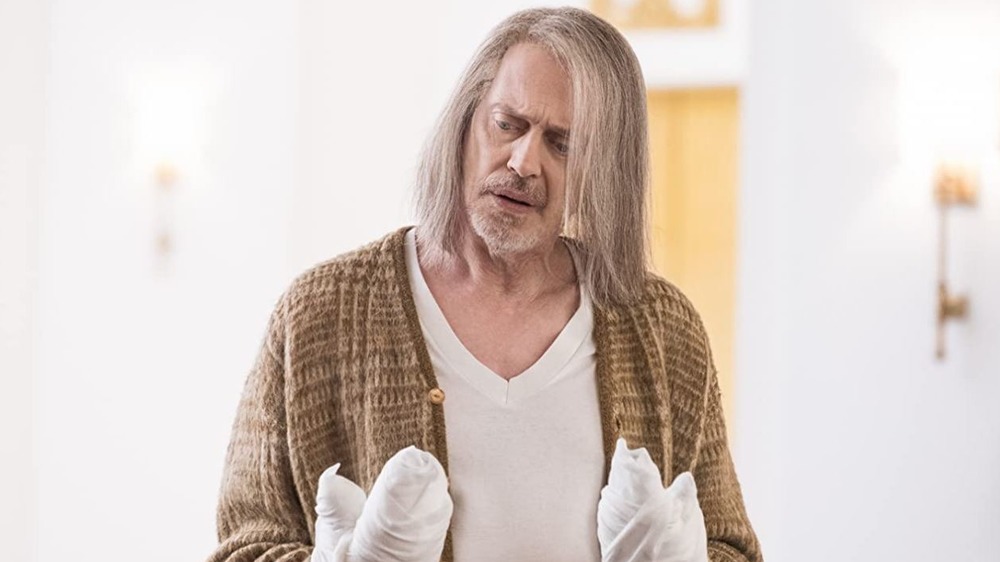 Warner Bros. Television Distribution
Miracle Workers is, essentially, a show that takes place in Heaven, Inc. — an office in which angels guide humanity to the best of their ability. Thanks to God's (Buscemi) desire to pivot in a radically new direction, angels Craig (Radcliffe), Eliza (Geraldine Viswanathan), Sanjay (Karan Soni) and Rosie (Lolly Adefope) end up in a situation where they have to facilitate a love story between two hopeless humans — and the stakes are just about as high as they can get. As for critics and audiences, they've been loving what they're seeing. Miracle Workers boasts a 76 percent Tomatometer and 77 percent audience score on Rotten Tomatoes, which means that viewers and reviewers alike are watching the show with all signs of honest enjoyment.
But wait, it gets even more interesting. Miracle Workers is actually an anthology show, based on the works of humor writer Simon Rich. So, while every season features the same core cast, the setting and their roles are dramatically different. Not to spoil anything, but the difference between Buscemi's roles in the first two seasons alone makes the show well worth watching. Oh, and as The Hollywood Reporter points out, as of October 2020, there's a season 3 coming, as well — so there's no better time to get acquainted with what Radcliffe and company have been up to so far. 
Miracle Workers is now streaming on HBO Max.