John Wick: Chapter 4 Title May Have Accidentally Been Revealed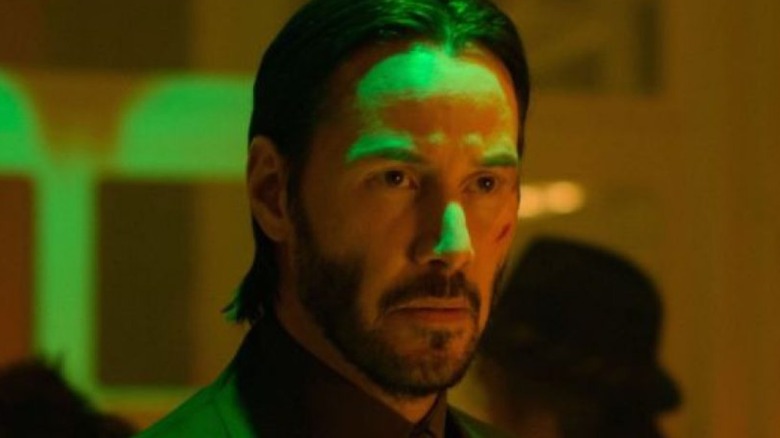 Lionsgate
We may receive a commission on purchases made from links.
October 24, 2014: the day that the "Baba Yaga" himself, John Wick (Keanu Reeves), made his cinematic introduction. After living in peace for some time with his wife, Helen (Bridget Moynahan), his tranquil life is interrupted when she dies from an undisclosed illness. His situation worsens when the son of a major crime boss kills his dog — his love's last gift to him –, transforming him back into the assassin he was years before. Little did anyone realize how popular this revenge story would become, nor did they anticipate the franchise it would eventually launch.
At the time of this writing, the "John Wick" series is up to a total of three films. "John Wick: Chapter 2" premiered in February of 2017 and continued the titular hitman's story, though, by the end, he goes from predator to prey. This sequel did much better critically and financially than its predecessor, paving the way for "John Wick: Chapter 3 – Parabellum" to follow in May of 2019. In the fashion of those that came before it, this movie too went on to become a success in terms of box office earnings and critical response. Not to mention, it too ended on a cliffhanger that perfectly set up the next installment.
"John Wick 4" is currently on its way down the production pipeline and aims to premiere in late May of 2022. Details about the project are few and far between, but its title may have just leaked online ahead of any official announcement.
John Wick 4 is reportedly John Wick: Chapter 4 - Hagakure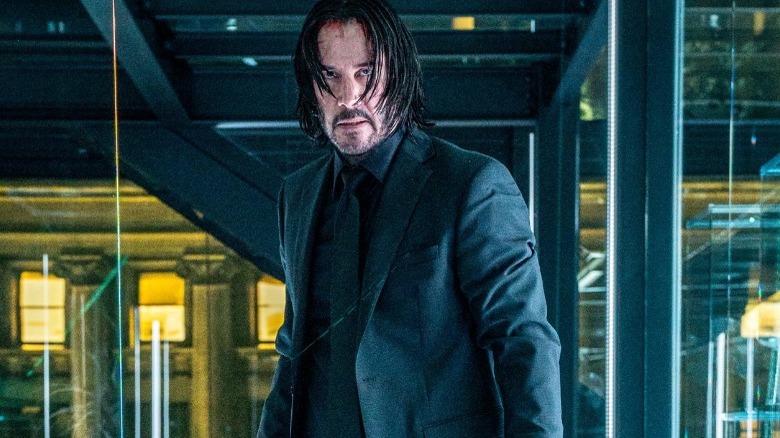 Lionsgate
By the time the credits rolled on "John Wick: Chapter 3 – Parabellum," Wick was in a rough spot. After narrowly escaping death at the hands of numerous bounty hunters, he's severely wounded at the feet of his old ally, the Bowery King (Laurence Fishburne). Both men suffered greatly at the hands of their mysterious leaders known as the High Table, and neither looks to let such violence go unaccounted for. Therefore, the two are now ready to take the fight to the powers that be in what is reportedly known as "John Wick: Chapter 4 – Hagakure."
@OneTakeNews on Twitter dropped this nugget of information on November 8, 2021, posting a picture of a wrap gift from the set with the title written across it. For those unfamiliar, "Hagakure" is the title of a Japanese text compiled by Tsuramoto Tashiro. Within it is a collection of commentaries from the late Yamamoto Tsunetomo that detailed his beliefs on the ways of the samurai. Surely this points to the fact that Wick is a warrior himself and lives by some kind of code, but as Comic Book notes, it may also tie into the inclusion of martial arts icon Donnie Yen and whatever his role in the story may be.
At the time of this writing, Lionsgate has yet to confirm the "John Wick: Chapter 4 – Hagakure" name as official. However, should this leak turn out to be legitimate, odds are the studio will make such an announcement sooner rather than later.