Here's Where You Can Watch Every Season Of Eastbound & Down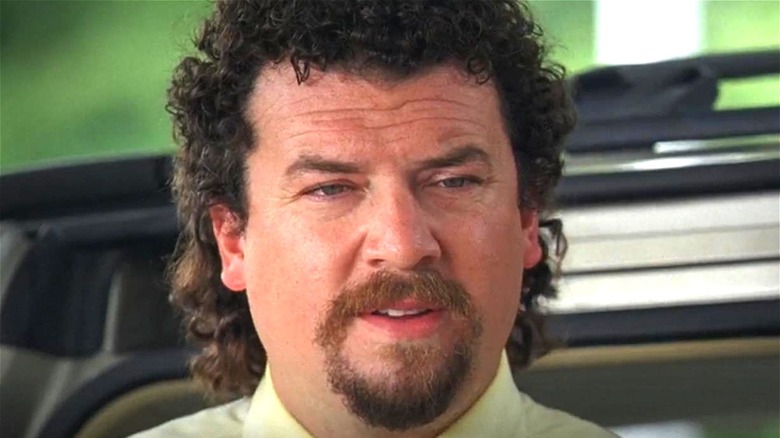 HBO
Between writing and executive producing the ongoing "Halloween" sequel trilogy, starring as dad Rick Mitchell in "The Mitchells vs. the Machines," and spearheading the recently-renewed HBO crime comedy "The Righteous Gemstones," you could say that Danny McBride has been having a good couple of years. And this is, of course, especially gratifying to see for those who have been fans of the eccentric actor-writer-comic since "Eastbound & Down."
Created by McBride, Ben Best, and Jody Hill, this cult favorite comedy followed Kenny Powers, an arrogant, hot-tempered Major League Baseball pitcher who ran his career into the ground and was forced to return to his hometown of Shelby, North Carolina to work as a substitute physical education teacher. Like all of McBride's creations as a writer and performer, "Eastbound & Down" was infused with a dark, unruly, and altogether incomparable brand of humor, and a refreshing predilection for the stories of the misfits and screwups most sitcoms would rather look away from. 
Whether you're a newcomer thinking about giving the show a shot, or an old fan who's been missing Kenny and Stevie's travails, you're in luck. There's a platform where you can stream all four seasons of "Eastbound & Down" right now.
Eastbound & Down can be streamed on HBO Max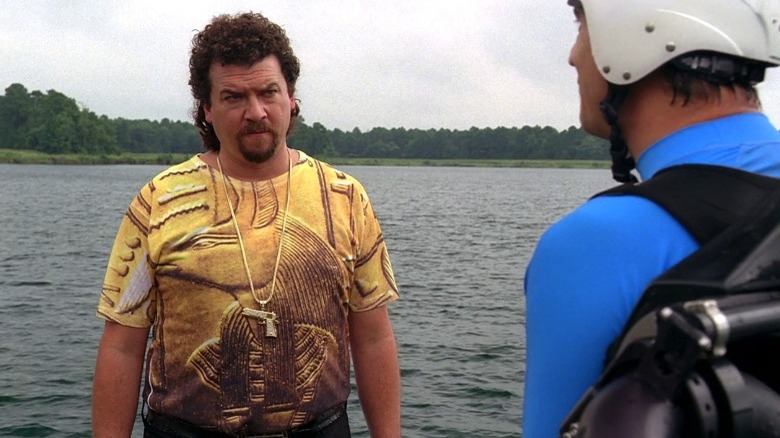 HBO
"Eastbound & Down" originally aired on HBO between 2009 and 2013. Therefore, like the rest of the premium cable network's vault, it is available to stream in HD at no additional charge for HBO Max subscribers — which, to remind, automatically includes anyone who already has an HBO subscription.
If you want to watch "Eastbound & Down" but don't have HBO or HBO Max, there are a few other options. As far as streaming goes, the series is also available as part of the catalogs of Max Go, DirecTV, and Spectrum On Demand, all of which carry the entire four-season run. 
Then, there's also the option to buy episodes or whole seasons of "Eastbound & Down" as individual titles. If that seems like the best bet for you, you can turn to Amazon Prime Video, iTunes, Google Play Movies, Vudu, or the Microsoft Store, which currently offer every season of the show for purchase.