SAS: Rogue Heroes - What We Know So Far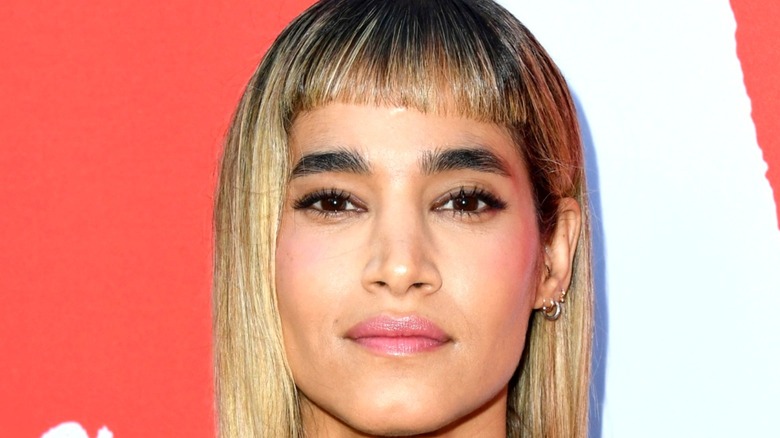 Jon Kopaloff/Getty Images
An upcoming six-part limited series titled "SAS: Rogue Heroes" from "Peaky Blinders" creator Steven Knight will tackle the formation of the Special Air Service of the British Army during World War II. The SAS inspired special forces units across the world, and focused on spy-like activities like counter-terrorism, hostage rescue, and covert actions against hostile forces (via Britannica). If it wasn't for the SAS, we wouldn't have the likes of James Bond and Jason Bourne.
Knight often acts as writer and director, and has been nominated for 31 awards and won 12 (via IMDb). His long list of credentials often span subject matter, but Knight definitely has a penchant for drama. From the Apple TV's "See" to the 2007 critical darling "Eastern Promises," Knight's works have usually been well received. His most popular show "Peaky Blinders" retains a 92% score on Rotten Tomatoes. So what might we expect from his latest project, "SAS: Rogue Heroes?"
When is the release date of SAS: Rogue Heroes?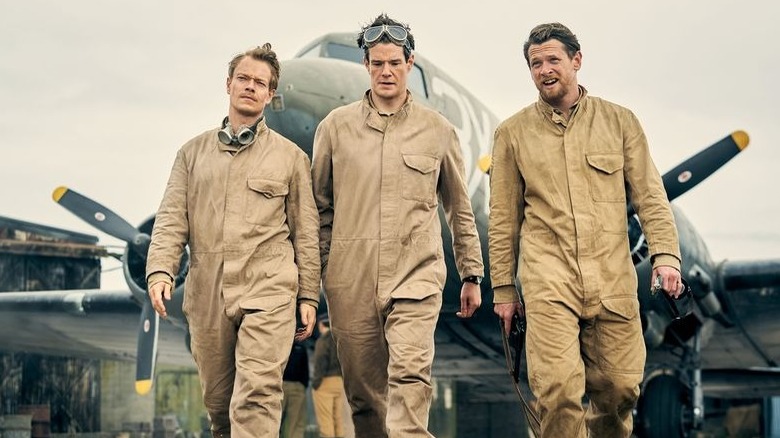 Kudos Studios/ BBC
Originally announced on March 2021, "SAS: Rogue Heroes" is being produced by Kudos Studios and will be released by the BBC. Unfortunately, we do not have an exact release date as of yet, but typically a series usually takes around one year for writing and concept, and another year to film. Considering the wartime setting, "SAS: Rogue Heroes" may have some hefty post-production work involved, too. That said, several stills from the series have been released, so production is well underway. 
The setting of "SAS: Rogue Heroes" is Egypt in 1941. World War II has gripped the vast majority of the world, and the British struggle to hold their own against the Nazi campaign in North Africa (via Defense Media Network). "SAS: Rogue Heroes" is sure to feature sand-swept dunes, epic battles, and generally clandestine plots as the members of the newly formed SAS use their skills and intuition to stop the Third Reich from claiming Africa. All of these production aspects may delay the arrival of "SAS: Rogue Heroes," but one can only hope that we see it sooner rather than later.
Who is in the cast of SAS: Rogue Heroes?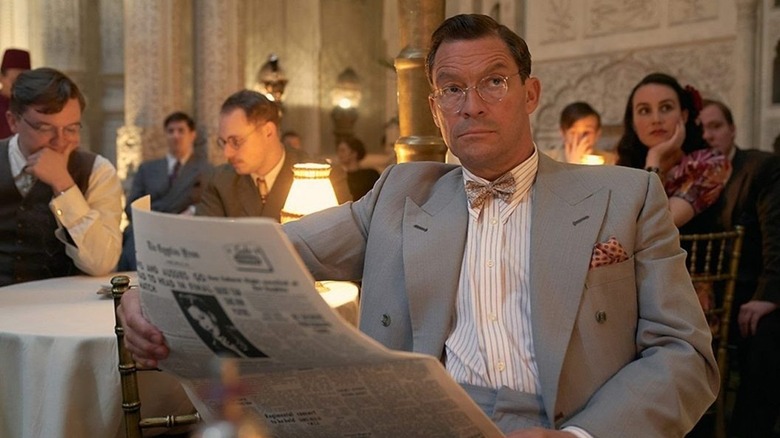 Kudos Studios/ BBC
The "SAS: Rogue Heroes" cast features some familiar faces. Sofia Boutella plays Eve, and is best known for her roles as the bladed and deadly enforcer Gazelle in "Kingsman: The Secret Service," and as a French secret agent in "Atomic Blonde." Considering her roles thus far, "SAS: Rogue Heroes" should be a perfect fit for the actor. Dominic West plays Lieutenant Colonel Wrangle Clarke, and is known for his roles in "The Wire" and "The Affair." He will soon play Prince Charles in the upcoming Season 5 of "The Crown."
Jack O'Connell plays Paddy Mayne, who is based on a real person that was a founding member of the SAS. O'Connell is best known for his role as James Cook in "Skins." David Stirling plays Connor Swindells, another character based on a historical figure who was instrumental in the formation of the SAS. Swindells is known for playing bully-turned-love-interest Adam Groff on "Sex Education." Alfie Allen, known primarily for his role as Theon Greyjoy in "Game of Thrones," plays another historical character that was one of the founders of the SAS, Jock Lewes.
What is the plot of SAS: Rogue Heroes?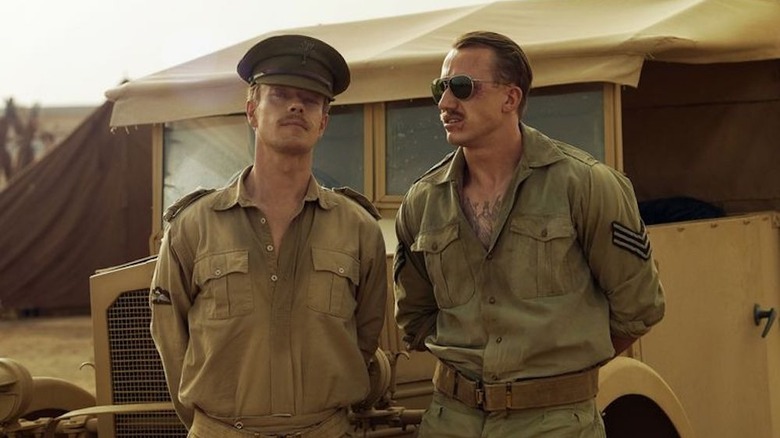 Kudos Studios/ BBC
The plot of "SAS: Rogue Heroes," as mentioned earlier, is based in and around the formation of the British Special Air Service during the campaign in North Africa. We can look towards events passed to glean an idea of what may come to transpire. Considering that several of the characters are based on real-life people, we can almost know exactly what may occur, though some dramatic license will surely be taken. The SAS was absolutely essential in stopping the ruthless approaching German forces from taking hold in Africa.
The actions of the SAS in North Africa were legendary, and their stealthy actions and downright subterfuge helped the British and the Allies prevail. Could we potentially see fake regiments designed to obfuscate the movement and positions of armies? Could we see tense and fraught situations involving deceptions? Could we see SAS members attempt to lure the local population to their cause? Whatever does come to pass, "SAS: Rogue Heroes" is shaping up to be an interesting miniseries shedding light on a lesser-known WWII story.