What Happened To Parvati Shallow From Survivor?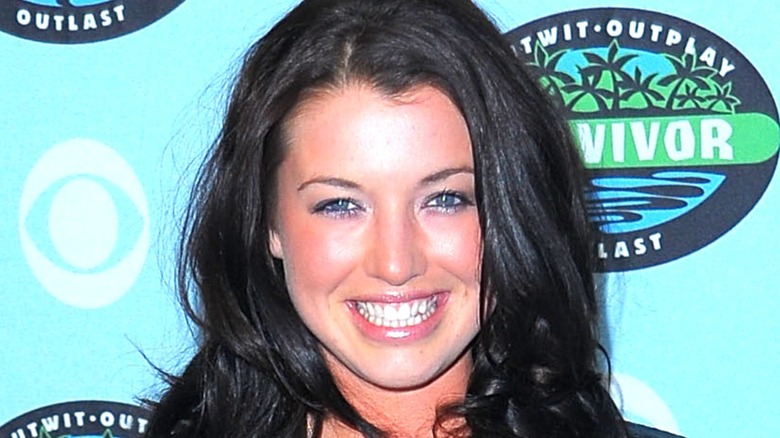 Jason Merritt/Getty
During the whipped coffee, "Tiger King," and Animal Crossing days of quarantine, people were desperate for escapist content to distract themselves from reality. Naturally, a competition show about strangers coming together to forge bonds, build communities, and live on the beach experienced a major revival in popularity.
Of course, "Survivor" isn't a new phenomenon. The CBS show debuted in 2000 and has been airing for more than 40 seasons. What started as a social game where competitors were hesitant to vote their tribemates out has evolved into a highly strategic game with hidden immunity idols and an island where players get cast away. With hundreds of competitors over its two-decade run, the survivalist show has brought people from all walks of life to the mainstream. Some of its most memorable players include Boston Rob and his wife Amber Mariano — who fell in love on Season 8 — as well as Cirie Fields, who went from self-proclaimed couch potato to four-time competitor, and the queen, Sandra Diaz-Twine, who won the game twice with her signature 'go girl, give us nothing' strategy.
One of host Jeff Probst's favorite players, though, is Parvati Shallow, a four-time competitor and one-time winner of the Sole Survivor title and the million-dollar prize (via EW). Shallow, who initially auditioned for "The Amazing Race," has played a total of 149 days in the game and is often regarded as one of the greatest Survivor players of all time (via Heavy). Here's her story.
Parvati joined Survivor in Cook Islands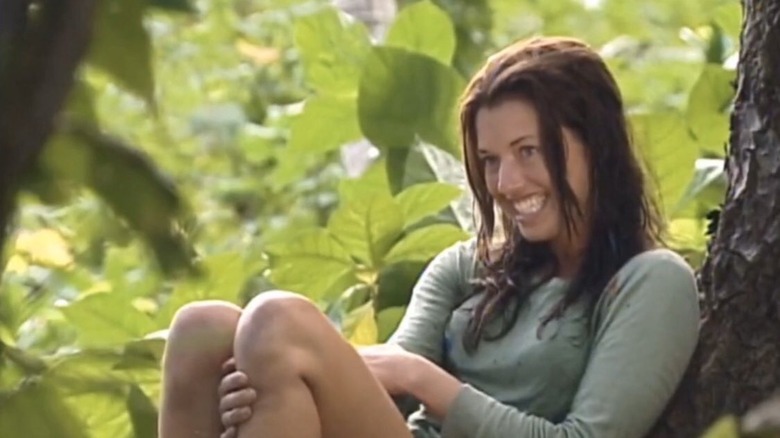 CBS
When the theme for Season 13 of "Survivor" was announced, it instantly received backlash and remains controversial to this day (via HuffPost). The show's producers were looking to address the lack of diversity in its casting by dividing the tribes by race and ethnicity, which challenged them to bring in a record-breaking number of Asian-American, Black, and Latino competitors. Parvati Shallow was recruited to join the caucasian tribe, Rarotonga, and never had to contend with the pressure to represent a minority group the way most of the others did. However, these divided tribes quickly merged into "melting pots," putting the theme on the back-burner.
Shallow gained a reputation as a flirt for her calculated efforts to seduce and manipulate the men on her tribe, which she later attributed to her experience in the service industry, where it's standard practice to charm customers to receive better tips (Las Culturistas). This strategy landed her in sixth place, making her a member of the jury.
Yul Kwon won the season and was notably immune to Parvati's enchanting ways because, unlike most of the other competitors, he recognized that she was playing the game. Though Parvati didn't make it to the end, "Survivor" fans embraced her alluring gameplay, which paved the way for her to come back for "Survivor: Fans vs. Favorites."
Parvati emerged victorious as a Favorite in Micronesia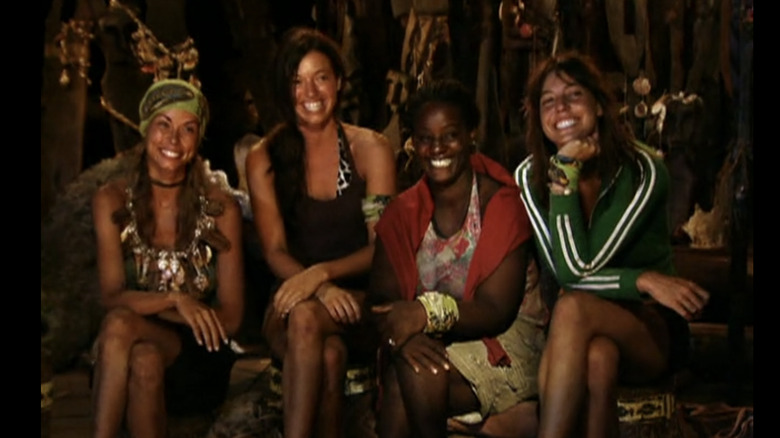 CBS
"Survivor: Micronesia," better known as "Survivor: Fans vs. Favorites," is one of the show's most celebrated seasons. Super-fans competed against some of their favorite players, with Parvati Shallow returning as a Favorite. Though she began in a couples alliance with Ozzy Lusth from "Survivor: Cook Islands" and James Clement and Amanda Kimmel from "Survivor: China," it was her formation of the Black Widow Brigade that secured her victory. Made up of Amanda, Cirie Fields from "Survivor: Panama," and Fans Natalie Bolton and Alexis Jones, Parvati's all-girls alliance dominated the game. Their reign produced one of the most shocking moves in Survivor history when the Black Widows convinced Fan Erik Reichenbach to give them his immunity necklace moments before voting him out.
Because of her clever, aggressive gameplay, Parvati beat Amanda in the finale. While reflecting on her win with Survivor alumni Rob Cesternino, she said that her intuition was everything. "I had to move with what the game was giving me in any given moment, and in order to do that, you have to have a relationship with your intuition enough to hear the voice," she explained (via Rob Has a Podcast).
Jeff Probst was particularly impressed, calling her his favorite winner. "I mean, everybody who won this game has been a genius in how they've done it ... But watching Parvati, still when I go back and I see some of those episodes — tiny little adjustments, all of it about persuasion," he raved to EW, complimenting her thoughtfulness.
Parvati returned again for Heroes vs. Villains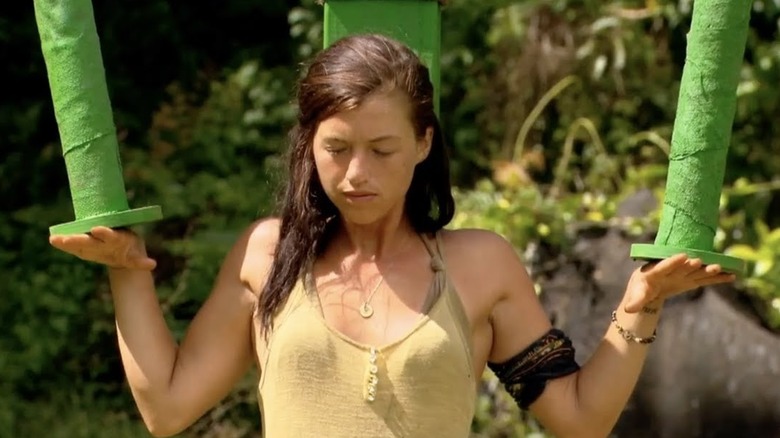 CBS
Season 20 featured another theme, this time pitting returning players against one another as either Heroes or Villains. Parvati Shallow was on the Villains tribe with notorious players like Tyson Apostol and Coach from "Survivor: Tocantins."
Now a Sole Survivor, Parvati continued to play hard and make risky moves to propel herself forward. She aligned herself with the infamous Russell Hantz from "Survivor: Samoa" and Danielle DiLorenzo from "Survivor: Panama." Working with Jerri Manthey from Season Two, they voted out Boston Rob.
Parvati stayed on top of the game but found herself a frequent target and was less in control than she'd been on "Fans vs. Favorites" because her competitors knew she was a threat. Despite the challenges, she made it into the top three with Russell and Sandra Diaz-Twine from "Survivor: Pearl Islands." Sandra, who was also a Villain, won and became the first two-time Sole Survivor.
Parvati placed second and received praise for her bold use of the idols and her dynamic social game in addition to her determination and physical strength . Though she leaned into her dark side, many fans questioned her placement on the Villains tribe. Parvati said that she was intentionally separated from Cirie Fields, James Clement, and Amanda Kimmel, who played as Heroes, to prevent her former alliances from rising again. She also revealed that she was initially cast as a Hero but had to switch places with Candice Cody from "Survivor: Cook Islands," who was fittingly cast as a Villain (via Las Culturistas).
Winners at War was an emotional return for Parvati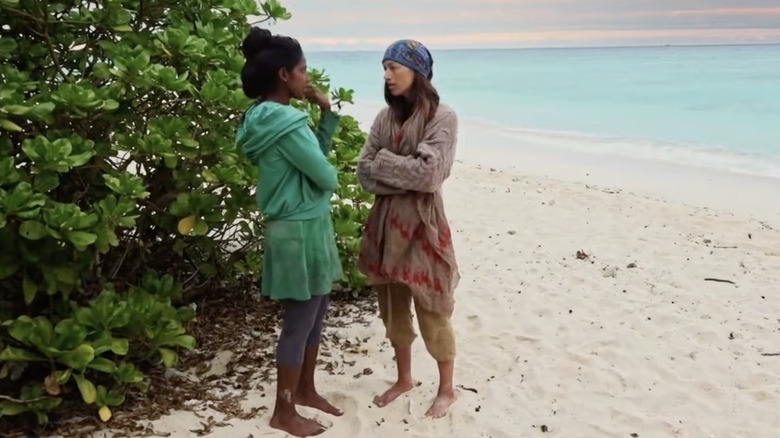 CBS
After being away from the game for more than a decade, Parvati Shallow returned for "Survivor: Winners at War." Season 40 brought together 20 of the show's most beloved winners, kicking off with a champagne toast and reflection on their journeys. For many, it was like coming home. For Parvati, however, it was difficult because she had left her 10-month old daughter and then-husband behind. In the past, she'd always been the mischievous, flirty player, but now, she was a new mother.
Despite this, Parvati threw herself into the game and aligned with the Old School Survivors — those who had been out of the game for years and were inexperienced with its evolution. On the Sele tribe, she worked with her former rival Boston Rob, close friend Ethan Zohn from "Survivor: Africa," and Danni Boatwright from "Survivor: Guatemala."
Unfortunately, the Old School players were outnumbered and became easy targets for the younger, strategy-based players. They were picked off one by one, with Parvati sent to the Edge of Extinction on Day 16. "Getting voted out before the merge? That's so lame, I've never done that before," she exclaimed upon arrival at the second-chance island.
On the Edge of Extinction, Parvati had the opportunity to get back into the main competition. However, she lost to Natalie Anderson from "Survivor: San Juan del Sur," who went on to place second. New School Survivor Tony Vlachos from "Survivor: Cagayan" later won "Winners at War."
Parvati wrote a Survivor-inspired children's book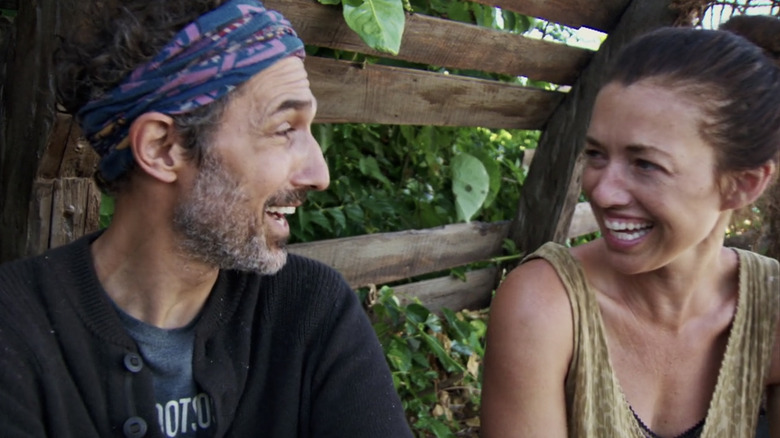 CBS
After competing on "Survivor: Winners at War," Parvati Shallow co-authored a children's story for Articulation Books. Sharing to her Instagram, she described "Om the Otter" as "a beautiful adventure" that helps children and their caretakers "calm down, learn breathing techniques and mindfulness."
She wrote "Om the Otter" as a gift to her daughter Ama after returning from a once-in-a-lifetime opportunity to compete with the best of the best Survivor players. During the game, she often spoke about how different it was to compete as a mother versus as a carefree, flirty 20-something. Leaning on her friends and fellow players for support motivated her to write "Om the Otter."
"It's really inspired by my time with Ethan (Zohn) on the Edge of Extinction where it's like, I'm basically embodying Om the Otter," she explained on Las Culturistas, adding that the Davu the Dingo character was inspired by Ethan.
A certified yoga teacher and wellness coach, Parvati led her friend through meditation and helped him work through his complicated feelings about being on "Survivor" after surviving a rare form of cancer that took a toll on his physical and mental health. Together, they worked toward "being present."
Parvati has always been spiritual, explaining that her victory on "Fans vs. Favorites" was guided by a mantra her father had shared with her: "The strength of the universe is inside me" (Las Culturistas).
Parvati Shallow's other TV ventures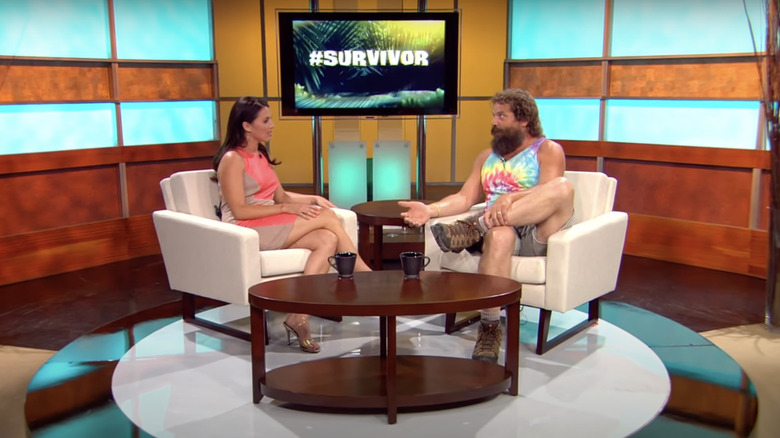 CBS/YouTube
Parvati Shallow is best known for competing on Survivor four times, but she has other on-screen credits. From "Survivor: Caramoan" through "Survivor: Cagayan," she hosted CBS's web-exclusive after show, where she put her journalism degree to good use interviewing contestants. Additionally, she appeared in various Survivor-related reunion shows, documentaries, and interviews. Beyond Survivor, Parvati had a cameo alongside Amanda Kimmel in the 2009 thriller "Into the Blue 2: The Reef." Acting as stuck-up volleyball players, they challenge the main characters to a tournament that they barely lose in the end. The direct-to-DVD film also features reality star Audrina Patridge from "The Hills," and holds a mere 17% on Rotten Tomatoes.
In July 2011, Parvati hosted the third season of "Around the World for Free." The travel web series followed the recently-crowned Sole Survivor as she attempted to "circumnavigate the globe in 100 days without a penny in (her) pocket" (via CBS). Later, she appeared in the controversial 2014 documentary "Isolated," which explored surfing, cannibalism, human rights violations, and unethical mining exploits in New Guinea. 
Survivor changed Parvati's life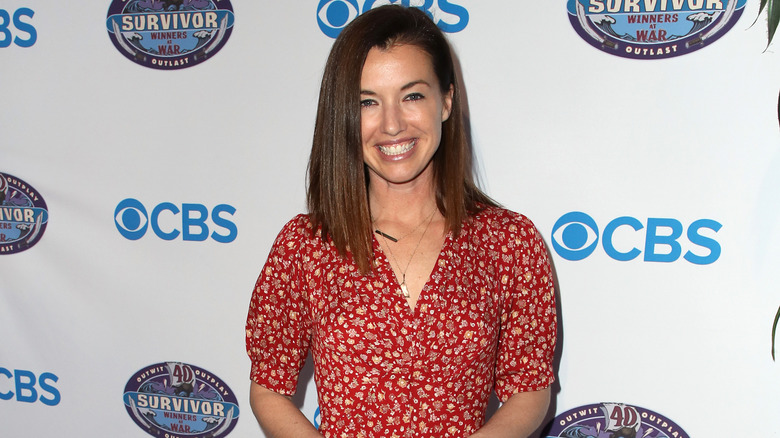 David Livingston/Getty Images
Parvati Shallow had the unique experience of watching herself grow up and be perceived as an edited character rather than a well-rounded person on a televised social game — four times. She spoke at length about this on Las Culturistas, expressing how she didn't expect to come off as a seductress on "Survivor: Cook Islands."
"I watched it and I was like 'Oh ... am I really that?'" she revealed, saying she had always thought of herself as "kind and generous and fun." She admitted that how she was portrayed on the show and the backlash she received prompted an identity crisis. Through serious introspection, she explored who she wanted to be going forward and found herself through meditation. Now, she teaches yoga, works as a life coach, and offers motivational speaking events. On her professional website, she explains that through her work, she aims to help people "build solid foundations of self-reliance" and pushes them to "take courageous action to live a life of freedom, love, and joy — and really go after the things they want in life."
"It's my greatest joy and ultimate fulfillment to guide people on the grand adventure of discovering the infinite power of their own souls," she wrote.