The Office Actor You Forgot Appeared In Seinfeld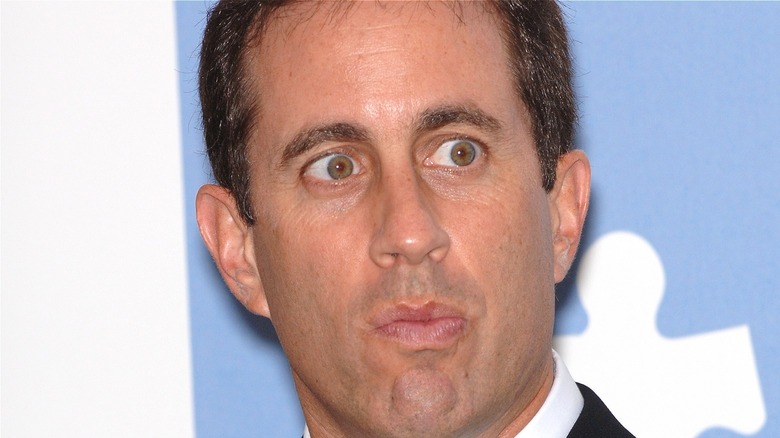 Featureflash Photo Agency/Shutterstock
"Seinfeld" superfans can rejoice — all nine seasons of the comedy show about nothing are available for streaming on Netflix. The series that revolves around four self-involved and generally not-so-nice friends aired on NBC from 1989-1998, signing off with a heavily-maligned finale. Viewers can binge-watch all of the cringe-worthy moments and misadventures of soup seekers Elaine Benes (Julia Louis-Dreyfus), Jerry Seinfeld, George Costanza (Jason Alexander), and Cosmo Kramer (Michael Richards) over and over again. (Not that there's anything wrong with that.) 
In addition to the series core four, "Seinfeld" features an impressive list of celebrities in guest-starring roles and cameos, including Bryan Cranston, Michael Chiklis, Bob Odenkirk, Teri Hatcher, Lauren Graham, Mariska Hargitay, and Marisa Tomei. Courtney Cox of "Friends," as well as Debra Messing and Megan Mullally from "Will & Grace" also cross paths with Jerry and the gang.
Seven years after "Seinfeld" aired its final primetime episode, another show that explores mundanity to the point of absurdity made its debut on NBC — "The Office." And fans may not remember that one of the workplace comedy's actors also appeared on "Seinfeld."
The Office's Wayne Wilderson played Walter on Seinfeld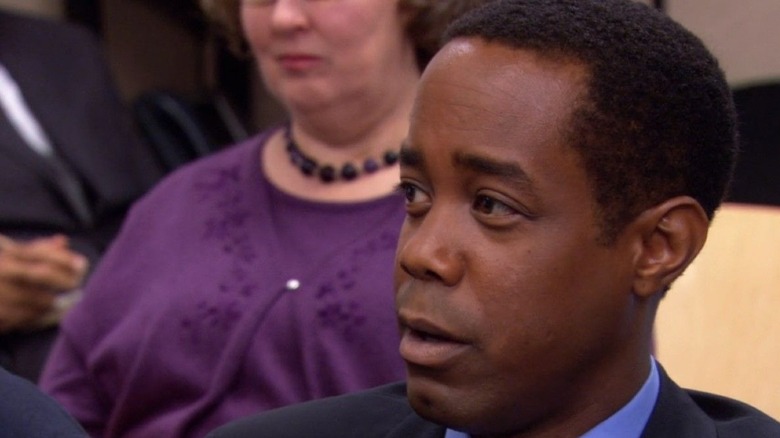 NBC
Wayne Wilderson, who played Martin Nash on "The Office" during Season 3, also appeared in four episodes of "Seinfeld." On "The Office," Wilderson's character appears in Episode 8, "The Merger," as one of the defunct Dunder Mifflin Stamford employees who transfers to Scranton. In Episode 9, Michael Scott (Steve Carell) learns Martin served time in jail for insider trading. In typical Michael fashion, while going above and beyond to prove that he's okay with Martin's criminal past, he reveals he's anything but okay with the revelation. Ultimately, Michael's buffoonish behavior causes Martin to quit.
Wilderson made his "Seinfeld" debut in 1997. He plays Walter, a co-worker of Elaine's at J. Peterman in Season 8, Episode 22, "The Summer of George." Walter accuses Elaine of being catty when she makes fun of a female co-worker (played by Molly Shannon) for the way she walks. Wilderson reprised his role in Season 9, Episode 6, "The Merv Griffin Show," during which he has a brief conversation with Elaine in the breakroom, telling her a coffee stain on her jacket looks like Fidel Castro. In Season 9, Episode 9, "The Apology," Walter shows up briefly onscreen, sharing his water with a woman who refuses to drink after Elaine, believing her to possess excessive germs due to her active dating life. Wilderson's last appearance is in Season 9, Episode 18, "The Frogger," where the forced social interaction and cake at his office birthday annoys Elaine.
Wilderson's other TV credits include "Veep" and the "Will & Grace" revival.