Here's What Fans Think Wade Stole On Yellowstone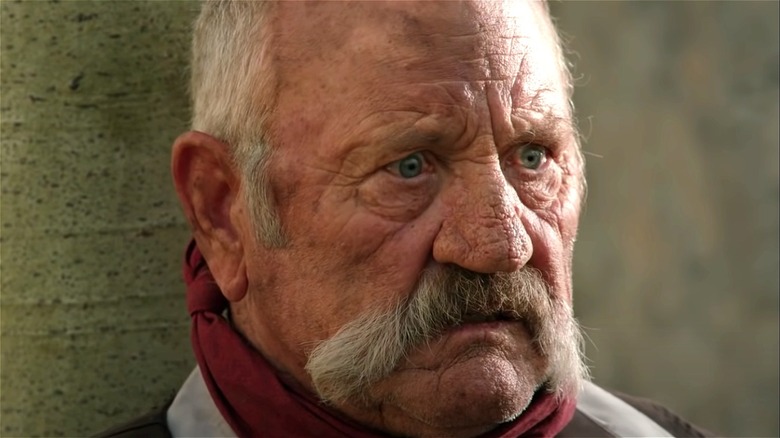 Paramount Network
With the Season 4 premiere of Paramount Network's beloved drama series "Yellowstone" fast approaching, it's worth taking some time to refresh your memory on just what exactly the Dutton family has been up to. Led by patriarch John Dutton (played by Oscar-winning actor and director Kevin Costner), the Dutton family has spent the last three seasons fighting for control of their ranch — and the number of enemies out to get them is in no short supply.
Included on the Duttons' long list of rivals is Wade Morrow (played by Boots Sunderland), an old worker for Yellowstone Ranch, and former friend to John Dutton himself. After John and Wade have a falling out, Wade leaves the ranch and disappears from town for many years. When Wade returns in Season 3, it's with one goal: take down the Dutton ranch by any means necessary.
But what's the reason for this rift between the two former companions? The full details of Wade's betrayal have not been fully revealed, as of this writing, but the truth of their dispute is hinted at with one very specific line in Season 3.
Some fans think Wade stole honor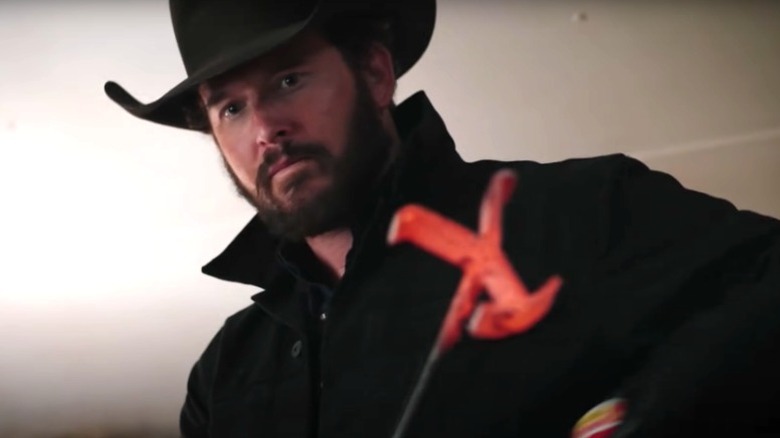 Paramount Network
In Season 3, John Dutton accuses Wade Morrow of "stealing the one thing a cowboy doesn't steal," but he doesn't elaborate on what exactly that "thing" is.
While there are obviously plenty of things a cowboy ought not to steal (cattle, horses, family recipes, perhaps another cowboy's hat?) fans speculate that John's accusation is less about a real item, and is actually more metaphorical.
It's revealed in Season 3 that Wade is one of the branded men of "Yellowstone." In Wade's case, that means that during his time as a former hired hand at the Dutton Ranch, he somehow betrayed them. As u/fenbaldwin explains in a Reddit thread discussing Season 3, Episode 7: "I think John was referring to the Yellowstone brand... most branded men are never allowed to leave the ranch alive. Somehow Wade managed to leave and be a thorn in their side." So perhaps what he "stole" was the brand itself, a metaphor for his loyalty? Considering the fact that Wade later has his brand cut off by Walker, one of the Dutton's allies, it's clear the betrayal associated with that brand is still a very testy subject.
Other fans think Wade stole dignity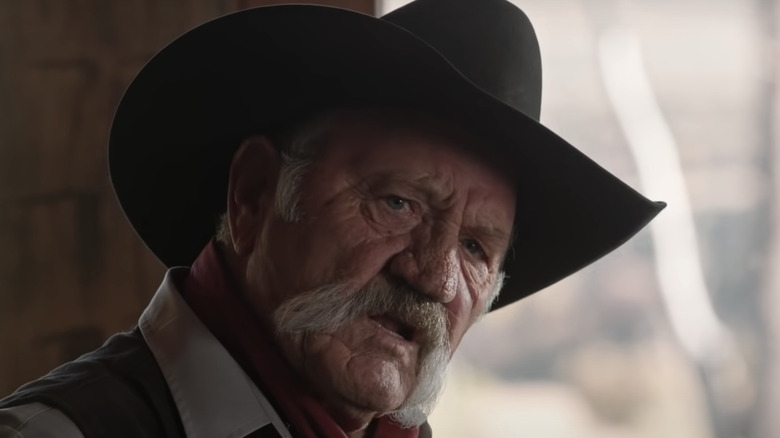 Paramount Network
Other fans speculate that the line implies a much more complicated kind of betrayal. "I have a feeling the Wade Morrow guy is Jamie's real father," writes u/bell37 in the same Reddit thread discussing Season 3, Episode 7: "I think Wade was a branded man, and got either John's or Evelyn's sister pregnant. They ended up marrying, against John's wishes."
Was it indeed a woman Wade stole? A sister, or family member? The main issue with this theory is the fact that the series has already revealed who Jamie Dutton's real father is, though of course crazier things have happened when it comes to family drama.
Perhaps we'll get a reveal in Season 4 that casts doubt on Jamie's true parentage once again, though this theory will be a lot harder to prove now that Wade himself suffered a grisly demise at the end of Season 3. Despite Wade's departure from the series, the mysterious comment about his betrayal continues to hang over the show like an ominous cloud. Hopefully we'll get a proper explanation in the episodes to come.