Here's Where You Can Watch Yellowjackets Online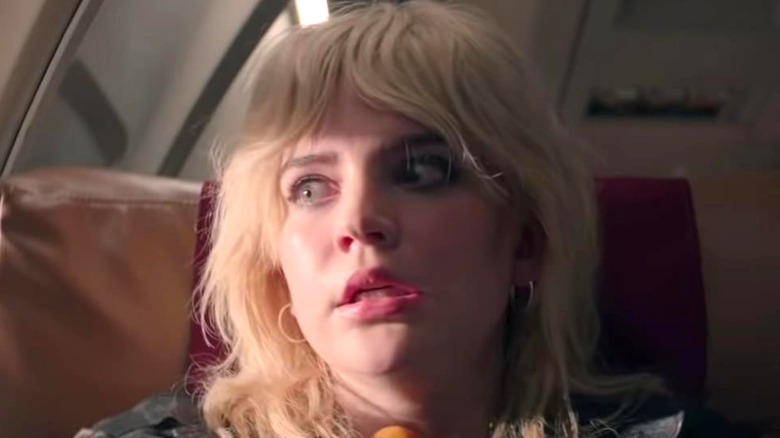 Showtime/YouTube
On November 17, 2021, Ashley Lyle's and Bart Nickerson's "Yellowjackets" — starring Christina Ricci and Juliette Lewis — will premiere on Showtime. While fans with any number of streaming services can watch the first episode for free on Showtime's official site, there are a number of ways to watch the upcoming psychological thriller/survival horror/coming-of-age story when it properly premieres. 
The highly-anticipated, genre-blending series follows the 25-years-later aftermath of "a team of wildly talented high school girls' soccer players who survive a plane crash," only to devolve into competing "savage clans" once stranded in the wilderness (via Showtime). Even if you're not a subscriber to the network, you'll be able to watch the madness unfold via a number of providers' special packages that range in price from $25 a month to $139.99 a month, depending on your streaming needs (via The Streamable). Here's everything you need to know about how and where to watch the terrifying two-timeline narrative.
There are a number of ways to add Showtime to your repertoire
If you have Hulu's most basic package, you'll need to add Showtime for an additional $3.99/month to watch "Yellowjackets." (If you have Hulu Live TV, you'll be able to view the series as part of the service's Hulu Live TV Showtime package). FuboTV's Showtime package, AT&T TV's Entertainment Showtime package, Sling TV's Sling Orange + Showtime package, YouTube TV's Showtime package, and DIRECTV STREAM's Premier package will all allow you to view the series. AT&T TV NOW and Philo subscribers, unfortunately, will have to look to one of these other providers to get their Lord of the Flies-meets-"Picnic at Hanging Rock" fix, as neither service carries Showtime. Of the previously mentioned options, Hulu Live TV, fuboTV, and Sling Orange + Showtime all offer either free trials or special deals, and Showtime itself currently offers a limited-time 30-day free trial (via Entertainment Weekly).
Wherever you choose to watch "Yellowjackets," you might not want to do it alone. If its official trailer (viewable above) is to be trusted, the series promises to blend some truly visceral horror with a healthy portion of horrifying psychological and existential unease.