Here's Where You Can Watch Both Of The Snow White And The Huntsman Movies
We may receive a commission on purchases made from links.
"Snow White" is, to some degree, inextricably linked with Disney. In fact, Disney is currently in the process of adapting its 1937 animated film into live action, featuring Gal Gadot as its Evil Queen. As old as that first "Snow White" may be, however, its story originated in an even older fairy tale by the Brothers Grimm (via Library of Congress).
That fairy tale, rather than the animated movie, served as the inspiration for director Rupert Sanders' "Snow White and The Huntsman," released in 2012. Though it doesn't necessarily follow its souce material religiously, its style skews far closer to the darker tone of the Brothers Grimm story than the markedly optimistic tone of the Disney film. In his review for The New York Times, A.O. Scott noted how "the movie tries to recapture some of the menace of the stories that used to be told to scare children rather than console them." Then, in 2016, a dual prequel/sequel to "Snow White and The Huntsman," titled "The Huntsman: Winter's War," premiered in theaters, continuing this darker take on "Snow White" with returning cast members like Chris Hemsworth and Furiosa actor Charlize Theron (via IMDB).
For those interested in this modern, cinematic retelling of the centuries-old "Snow White" story — especially as Disney's live-action "Snow White" nears its eventual release — here's where both "Snow White and The Huntsman" and "The Huntsman: Winter's War" are available online.
Both Snow White and The Huntsman movies require different TV subscriptions to stream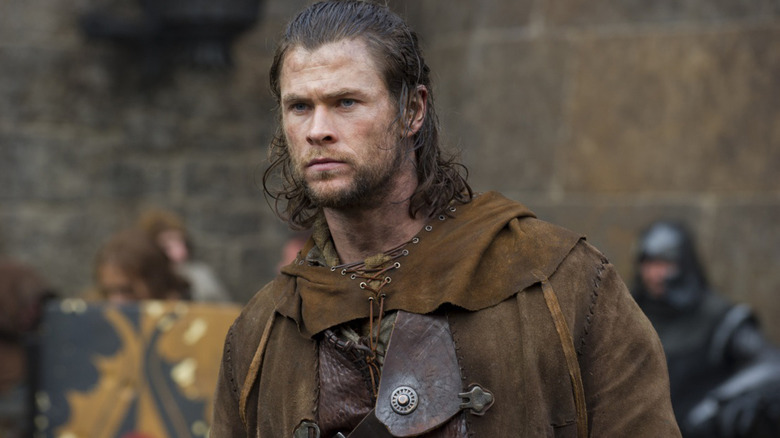 Universal Pictures
While "Snow White and The Huntsman" is available to stream freely, doing so requires a Cinemax subscription, which can be added onto an existing Hulu plan for an additional cost. Similarly, the film is available through the Roku app for those with a TV plan that includes Spectrum TV. Finally, the film is a part of Netflix's streaming catalog in certain countries, though it's not available to subscribers based in the US. Outside of these options, the only way to watch "Snow White and the Huntsman" is through a digital storefront, like Vudu or the iTunes Store. On these and other sites, the film is available to either rent or own digitally.
"The Huntsman: Winter's War," meanwhile, is only available to stream for those with access to Freeform through their TV provider. Like its predecessor, "Winter's War" is also available to either rent or buy through all of the usual online sellers, including Google Play and Amazon.
In conclusion, then, the best way to stream "Snow White and The Huntsman" and "The Huntsman: Winter's War" is either with a TV subscription that includes both Spectrum TV and Freeform, or by purchasing both films à la carte.