Is Steve Burton Really Leaving General Hospital?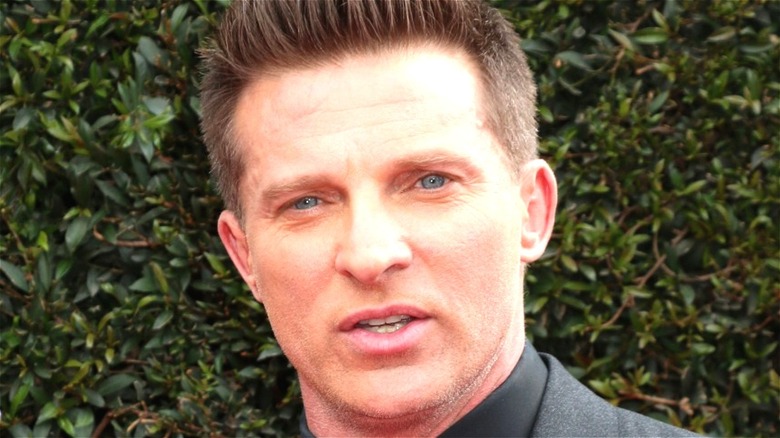 Kathy Hutchins/Shutterstock
Steve Burton has been a mainstay on ABC's "General Hospital" ever since his 2017 return to the soap. Burton began playing the role of Jason Quartermaine in 1991, and under his stewardship Jason became the ice-cold assassin Jason Morgan, right-hand man to mobster Sonny Corinthos (Maurice Benard) after a car accident caused the character brain damage in 1995. Morgan has been a central figure on the show in the decades since, even when Burton left the show in 2012, only to portray Dylan McAvoy on CBS' "The Young and the Restless" from 2013 to 2017.
But there have been a lot of rumblings on Twitter in recent weeks that Burton's days on the soap might be numbered. Since Steve hasn't been the only actor to portray Jason during the soap's long run, it might not be shocking for fans to learn that actor might not be enshrined in the part forever. But the reason why he may be leaving might be a real surprise. The actor's reps haven't confirmed anything yet, but here's what we know so far about his contract status.
Will Steve Burton leave GH over its COVID-19 mandate?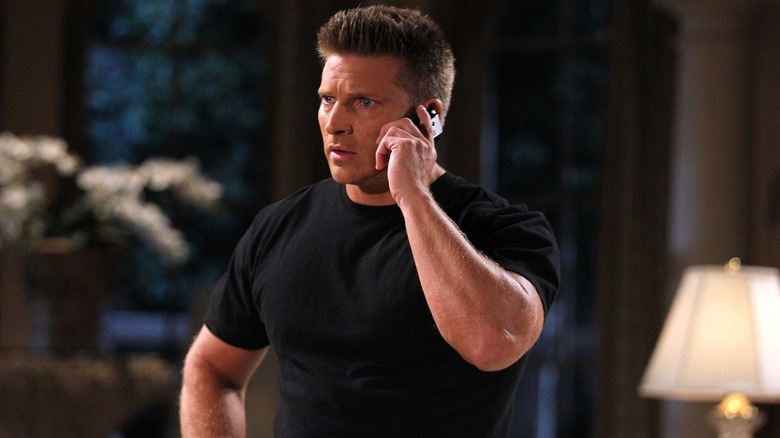 Christopher Polk/Getty Images
Per Deadline, there's been a lot of backstage drama going on at "General Hospital" over the show's new COVID-19 vaccine mandate. Via a Tweet from Burton's co-star, Nancy Lee Grahn, the requirement went into effect sometime in early October, and all crew, cast, and staff must now be vaccinated against COVID-19 to work on the show's LA-based set. 
While, according to Deadline, the controversy connected to this mandate has mainly surrounded Burton's openly anti-vaccination co-star Ingo Rademacher, there have been rumors on social media that Burton has refused to comply with the requirement as well and is set to leave the program. Celeb Dirty Laundry recently ran with these whispers, saying that, "There are signs pointing in Burton's direction, so viewers may have to say goodbye to a fan fave." But there hasn't been any concrete news released about Burton's contract status to the public at large, nor even his vaccination status. The actor reportedly tested positive for COVID in mid August of 2021.
This news comes as Jason remains front and center on "GH," in the middle of a complicated romance with Britt Westbourne (Kelly Thiebaud). He's also dealing with the return of his brainwashed twin brother, Drew Cain (Cameron Mathison), who had been presumed dead in 2019. With Jason involved in so many front-burner storylines, it's unlikely that the character would vanish should Burton be released from his contract. If "GH" wishes to replace Burton as Morgan, they might turn to Billy Miller, who took on the mantle of playing Jason in 2014 while Burton was on "Y&R."
Keep your eyes on this space to find out whether Burton sticks with the show or leaves "GH."