Kit Harington Reveals What Reuniting With GoT Co-Star Richard Madden Was Like - Exclusive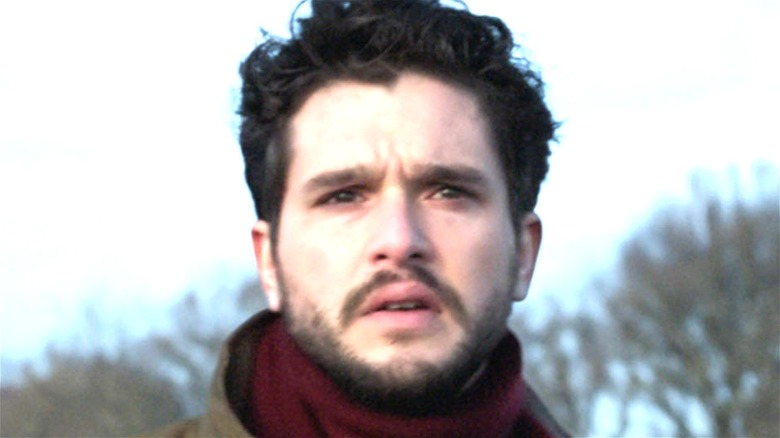 Marvel Studios/Disney
Dane Whitman, played by Kit Harington, has a pretty small role in "Eternals." Even so, as Sersi's (Gemma Chan) human boyfriend, he's pivotal to the plot — and there's every reason to believe that he'll be floating around the MCU for a while. For now, let's talk about one of the buzziest parts of his role.
In about his third scene, Dane runs into Sersi's ex-boyfriend Ikaris — or, more literally, Kit Harington runs into Richard Madden. Let's get even more direct: Jon Snow just reunited with half-brother Robb Stark. Even though it's a completely different dynamic, this brief "Game of Thrones" reunion immediately captured the attention of audiences (along with that "I love you Sersi" homophone).
Looper spoke with Harington about his role in "Eternals," and we had to ask him the question everyone else had for him: What was this little reunion with Madden like? Thankfully, he wasn't tired of answering it by the time he spoke to us, and offered a touching response.
The reunion was 'lovely'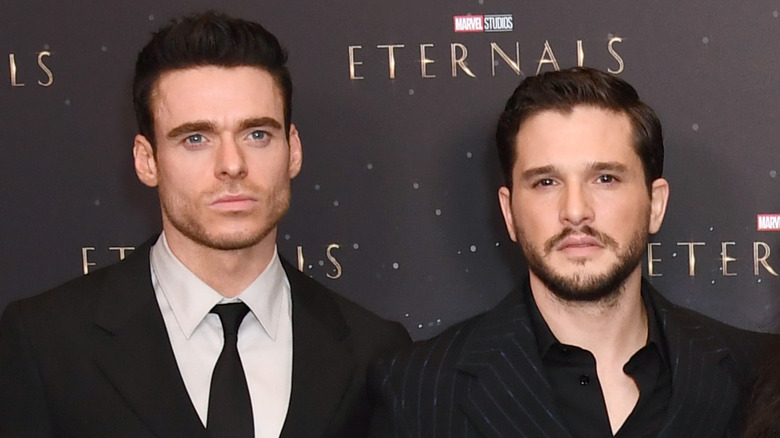 Gareth Cattermole/Getty Images
"I mean, it was lovely," Harington said of reuniting with Madde. "I mean, lovely kind of sums it up. He's a friend and to work with friends is, it's always a bit odd because you know them in a very different light and perspective. But look, the older you get in this industry, and the longer you've been in it, the more people you know who you're going to be opposite with[.]"
Harington is acutely aware that — at least for now — Dane is just a supporting role, and has no problem with that. "I felt this is Richard's movie. I'm coming in to establish a relationship with Sersi. It was just nice to work with him." Given that the fate of Ikaris is uncertain and Dane's got a big future ahead of them, there's a pretty decent chance they'll cross paths again outside of Westeros.
"Eternals" is now in theaters.