The Role You Forgot Evan Peters Played On Criminal Minds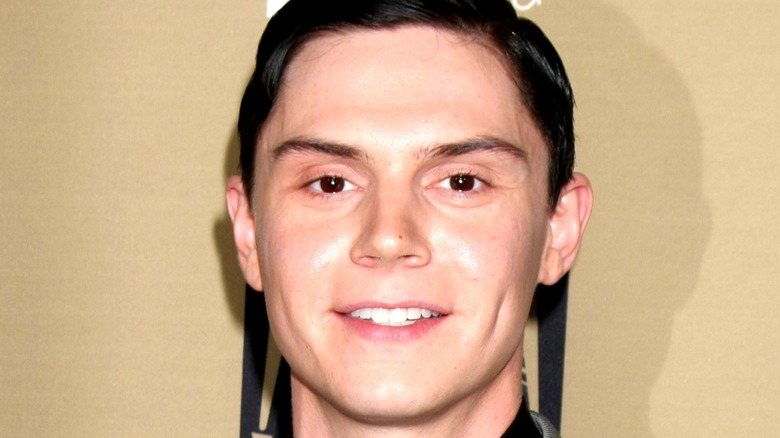 Kathy Hutchins/Shutterstock
Over the course of his career, Evan Peters has already become one of Hollywood's most reliable working actors. Whether he's playing the real Quicksilver in an "X-Men" movie, a fake Quicksilver actually named Ralph Bohner in "WandaVision," or literally any character in "American Horror Story," modern audiences know to expect a quality performance whenever he appears on screen.
In 2021, Peters appeared in projects as diverse as the aforementioned Marvel Disney+ series "WandaVision" and "Mare of Easttown," the HBO limited series about small-town detectives handling a serious crime. For his minor role in the former, he won the praise of Marvel fans (though, technically, not everyone was cheering). For his supporting performance in the latter show, he won his first Emmy.
Long before his success on streaming platforms, however, Peters spent quite a bit of time in the realm of basic cable. In fact, most TV fans probably first came to know him for his work on the FX drama "American Horror Story." Since 2010, he has starred in a total of nine seasons of the series and has appeared in more episodes of the Ryan Murphy drama than any other actor, including frequent colleague Sarah Paulson.
While his various roles on the anthology series are undoubtedly the jobs that made him a household name, Peters has appeared in more than one dark and twisted television series. If you take one look at his IMDb profile, you'll see that in 2010, Peters had a small role in a single episode of "Criminal Minds."
Evan Peters played an abducted child on Criminal Minds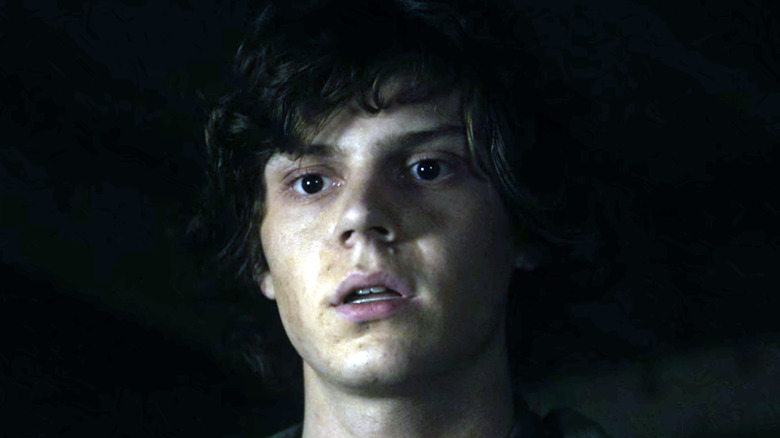 CBS
In the "Criminal Minds" Season 5 episode "Mosley Lane" (via IMDb), Evan Peters appears as a young adult at the center of a series of child abductions. At the beginning of the episode, a young girl named Aimee Lynch (Cameron Protzman) is mysteriously taken from her mother while the two visit the fair. Aimee quickly learns that she is only one of several children taken by her captors, an elderly couple named Anita and Roger Roycewood (Beth Grant and Bud Cort). Peters plays Charlie Hillridge, a fellow hostage who was abducted at age 8 and has lived most of his life as the kidnappers' hostage. While other children have been killed by the Roycewoods for misbehaving, Charlie has survived for years by cooperating with them.
Meanwhile, the FBI's Behavioral Analysis Unit does everything it can to track down Aimee. Along the way, the team meets Charlie's mother, Sarah Hillridge (Ann Cusack). Though no one else believes her, Sarah is convinced that she saw Charlie some years earlier and that he must still be alive. Together, Sarah and the FBI work to find the children as fast as possible. Eventually, Charlie decides that his moment to stand up to his captors has arrived. Refusing to let anymore children die, Charlie shoots Anita in the chest just as the police arrive to rescue them. Back at FBI headquarters, Charlie reunites with his mother and father.
A little more than a month after the episode aired, Peters appeared as Todd in "Kick Ass," alongside fellow Quicksilver actor Aaron Taylor-Johnson. By that point, he was well on his way to stardom.