What Michael Myers From The Original Halloween Looks Like Today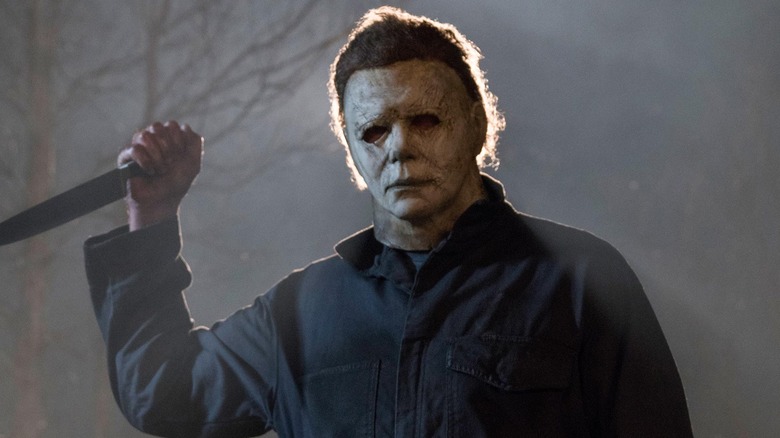 Universal Pictures
In 1978, Michael Myers became one of the most frightening and recognizable horror movie figures to date. "Halloween" was directed by iconic director John Carpenter. Carpenter has not only directed "The Thing" and "Assault on Precinct 13," but is also a talented composer. He wrote the "Halloween" theme and is known for preferring to do his own score. That's all become part of the mythos of Carpenter, who inspires cult adulation among horror fans — and with good reason — but what many may not know is the crucial role Nick Castle also played in how the "Halloween" series came to be. Castle and Carpenter met at USC and ultimately worked on the film together.
Nick Castle was the body for Michael Myers in "Halloween," otherwise referred to as The Shape. Of course, audiences would have no idea what Castle looked like. He looms over teenagers with a knife in a stark white mask throughout the film. Lately, he is more of a director and writer than performer or serial killer, but Castle's contributions on screen in "Halloween" cannot be understated. Here's what he looks like today.
Nick Castle has moved behind the camera, but not entirely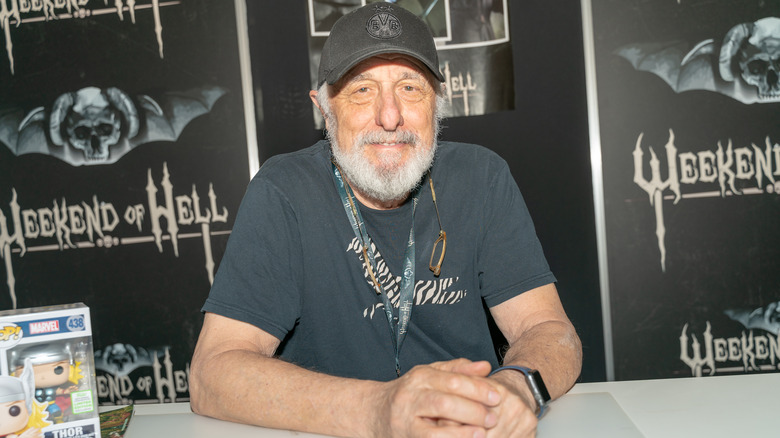 Markus Wissmann/Shutterstock
Nick Castle and John Carpenter's partnership did not stop with the original "Halloween." They went on to work on another film together. Castle wrote the screenplay for Carpenter's film "Escape from New York" starring Kurt Russell. " Eagle-eyed viewers may also see him in an uncredited acting role in the film as well. Carpenter and Kurt Russell continued to work together in the sequel "Escape From L.A." Castle did not join them for that film, but he is credited nonetheless for the creation of the characters. 
Castle's career progressed into writing and directing. He earns nostalgia points for being one of the screenwriters on Steven Spielberg's "Hook." He also directed a number of films including 1984's "The Last Starfighter." The film's premise may be familiar to those who enjoyed Hulu's "Futureman." Those are all impressive credits, but the "Halloween" franchise looms large over Castle's oeuvre — so much so, that he actually returned for one more rodeo with the white mask.
Castle is The Shape once again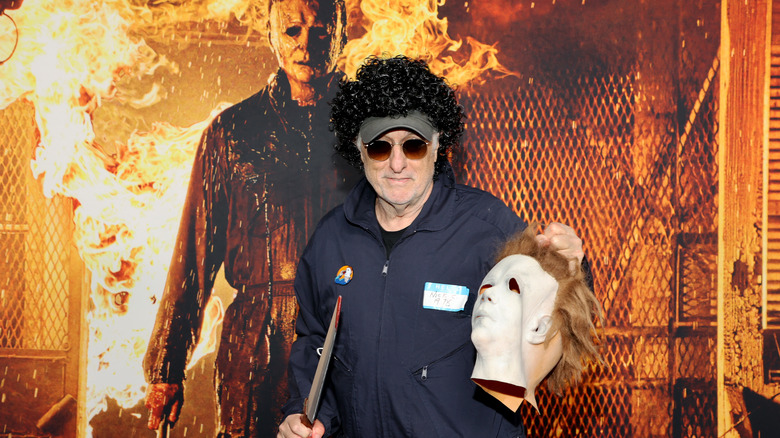 Amy Sussman/Getty Images
Horror is kind of having a moment in cinema. Arthouse horror films such as "Midsommar" and modern reimaginings like "Candyman" have resonated with critics and fans alike. Even Ghostface is making a comeback, with "Scream 5" destined for theaters. Michael Myers isn't one to be left out. In 2018 David Gordon Greene directed a new "Halloween" movie. This film represents the first time Jamie Lee Curtis appears in a "Halloween" film since "Halloween: Resurrection" in the early '00s.
Nick Castle had an even longer separation from "Halloween" than Curtis. Before the new trilogy, it had been 40 years since Castle appeared as The Shape. But as Greene revitalized "Halloween," he also resurrected Castle into the role of Michael Myers. Castle went on to appear in "Halloween Kills," and is slated to appear in the final film "Halloween Ends." Fans will still not see his face in these films, but can credit the power of Michael Myers' presence to the man that started it all. He still looks great in white.