George Romero's Son Will Explore The Origins Of The Original Zombie Apocalypse In Graphic Novel The Rise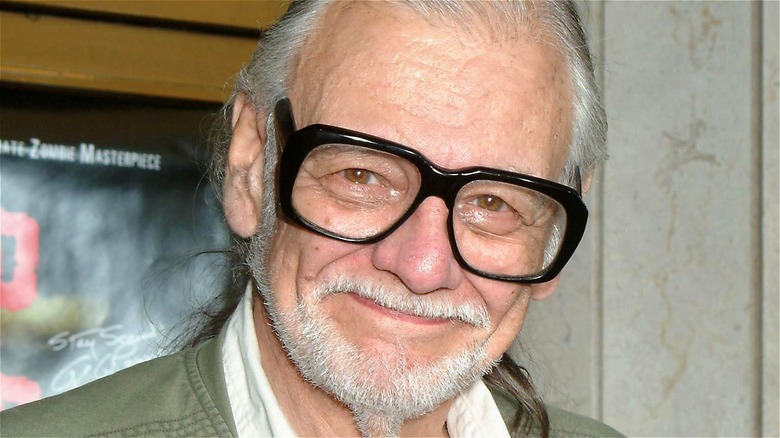 Everett Collection/Shutterstock
Before the zombie craze of the 2010s that led to "The Walking Dead," "iZombie," and "Z Nation," there was "Night of the Living Dead." Dubbed the "Godfather of the Dead"  by Wired, George A. Romero's classic 1968 film began his legacy in the horror genre. Indeed, the late director was the mastermind behind "Dawn of the Dead," "Creepshow," and "The Crazies."
Though the film franchise ended with "Survival of the Dead" in 2009, there have been multiple projects working toward resurrecting the universe. It is undergoing a reboot set to be directed by Marcus Slabine, and the long-awaited "Twilight of the Dead" — the last concept George A. Romero wrote a treatment for before his death — is also underway (via Collider). Additionally, his son, George C. Romero, has released a graphic novel exploring the apocalyptic world called "The Rise." The younger Romero — a writer, filmmaker, and host of the "Indie Brigade" podcast — had been toying with the idea of exploring the undead universe his father crafted for years. Working with Heavy Metal, a sci-fi fantasy comics magazine, he finally brought his vision to life. Though "The Rise" is set in the "Night of the Living Dead" universe, the director remains adamant that it's "not a prequel" (via SYFY Wire).
The Rise expands the Night of the Living Dead world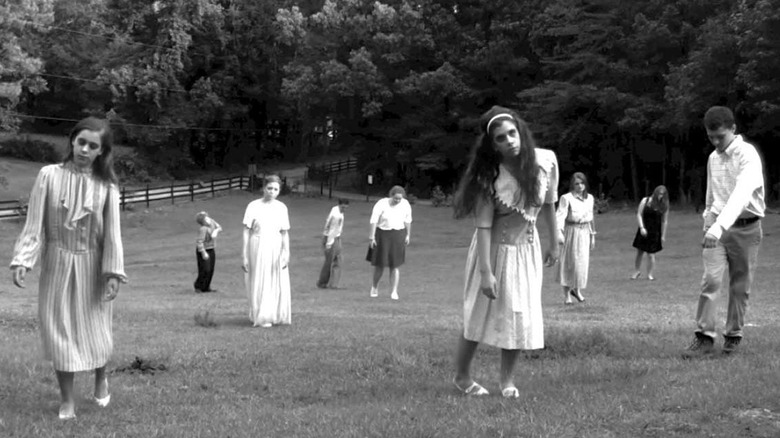 Continental Distributing
George A. Romero's son continued the family's undead legacy with "The Rise." Before its debut in November 2020, George C. Romero explained to SYFY Wire that his graphic novel would be "taking place at the genesis of the zombie apocalypse seen in 'Night of the Living Dead,' entirely self-contained with its own themes, ideas, and arcs to explore."
"The Rise" creator said that throughout his life, people had requested that he follow in his father's footsteps and make a zombie movie. He declined, wanting to preserve his father's achievements. However, after connecting with Heavy Metal CEO Matt Medney, his concept for "The Rise" came to fruition and revived the beloved "Night of the Living Dead" franchise through horror comics. "This is two legacy brands with the same love, respect, and passion for (independent, boundary-pushing) stories moving forward together," the younger Romero said of the collaboration (via SYFY Wire).
"The Rise" is out now and recently unveiled a coinciding documentary available as an NFT.