Lia McHugh Reveals What It Was Really Like Working With The Eternals Cast - Exclusive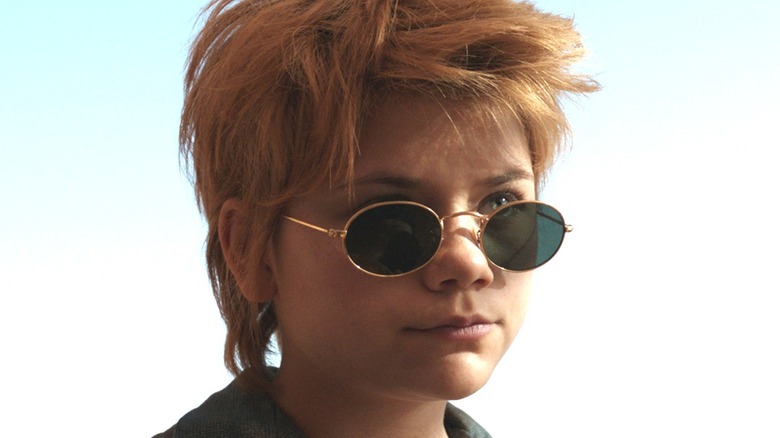 Marvel Studios
"Eternals" has one of the most star studded casts in the history of the Marvel Cinematic Universe. Yes, the characters themselves were thus far unknown to many Marvel fans — even lifelong comic readers — but none of that matters where they're played by mid-to-megawatt stars. Angelina Jolie, Salma Hayek, Kumail Nanjiani, Richard Madden, Gemma Chan, and Kit Harington all play important roles in this movie.
With a cast that stacked, it's easy to wonder what it's like working with such star power. We might be able to provide some kind of answer to that question.
Looper spoke with Lia McHugh, who plays Sprite in "Eternals." McHugh is by far the youngest member of the main cast, and this is the biggest role of her career thus far. As such, she was the ideal candidate to ask: What's it like performing with some of the biggest names in show business?
Experienced actors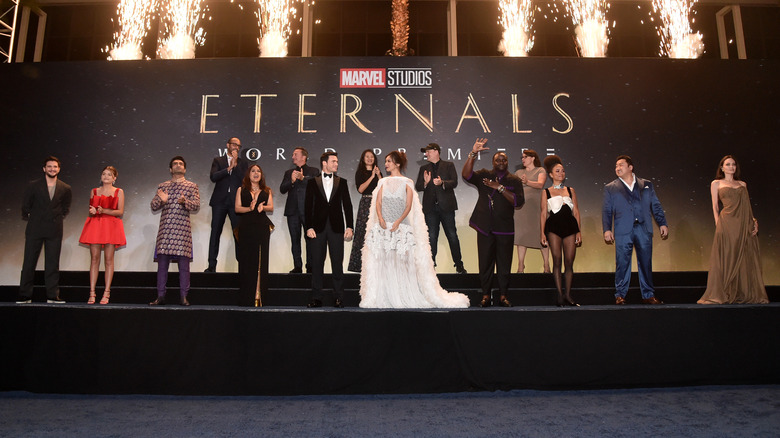 Alberto E. Rodriguez/Getty Images for Disney
"I honestly don't think I was as aware as I should have been about the people in the cast," McHugh told us. "I honestly hadn't seen much of their work. I knew who they were, of course, they're very popular names, but I think that sort of helped going into it not being so caught up in being with famous people."
That's not to say she wasn't thrilled at the opportunity. We asked about Angelina Jolie in particular, arguably the biggest star to take on a role in the MCU thus far. "I was actually excited to work with experienced actors, but definitely, watching Angelina with her stunts and choreographing and working so well with the crew. And Chloe was really cool to me. I mean, to be able to do that because Angelina's directed some things, she went in there ready for it and it was really informative to watch."
"Eternals" is now in theaters.