The Director Of Clueless Was Behind This Episode Of The Office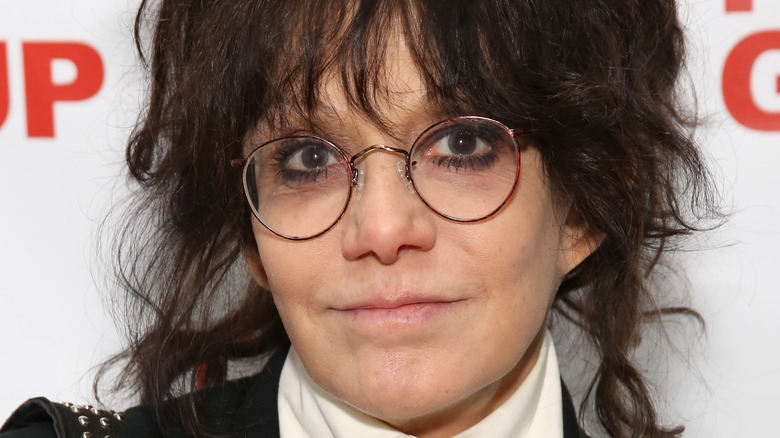 Walter Mcbride/Getty Images
Amy Heckerling was a veritable superstar writer and director in the 1980s and '90s. After her breakout success as the director of the 1982 classic "Fast Times at Ridgemont High," she wrote and directed the successful comedy "Look Who's Talking." A few years later, she helmed beloved 1995 feature "Clueless," the witty comedy loosely based on Jane Austen's "Emma" starring Alicia Silverstone and Paul Rudd. Part of what's given the movie such long-lasting appeal for audiences is the way it manages to still feel contemporary even with the use of very '90s, MTV-influenced style, as well as endlessly quotable dialogue that's made its way into pop culture.
That said, it might surprise some fans to learn that Heckerling has branched out from feature films over the years and dipped her toe into television directing, too. Her IMDb profile reveals she's tackled episodes of The CW shows "Gossip Girl" and "The Carrie Diaries," the Amazon series "Red Oaks," as well as a Season 1 episode of NBC's "The Office."
Heckerling directed an episode from The Office's humble Season 1
Amy Heckerling directed Episode 6 of the inaugural season of "The Office," simply titled "Hot Girl" (via IMDb). The episode saw the male members of the office — mainly Michael Scott (Steve Carell) and Dwight (Rainn Wilson) — fighting over Katie, a purse saleswoman visiting the Dunder Mifflin office. The role of Katie is played by Amy Adams, who had yet to break out as a star when she takes the part. Dwight and Michael spend much of the episode trying to win Katie over. But, in the end, she gets a ride home from Jim (John Krasinski), signaling to both men that their efforts are in vain. After this episode, Katie starts dating Jim, but the relationship only survives for a few episodes in Season 2.
Part of the reason "Hot Girl" (and indeed, the whole first season) might be remembered less than fondly by fans is the fact that the show was on the verge of cancellation during Season 1 (via Collider) and didn't really find its legs until the following season. Having previously directed television adaptations of both "Clueless" and "Fast Times at Ridgemont High," Heckerling's experience helped the Season 1 finale become one of the better episodes, and it's worth revisiting now if just to see how the beloved comedy series got its start.