The Horror Movie That Could Have Ruined Lindsay Lohan's Career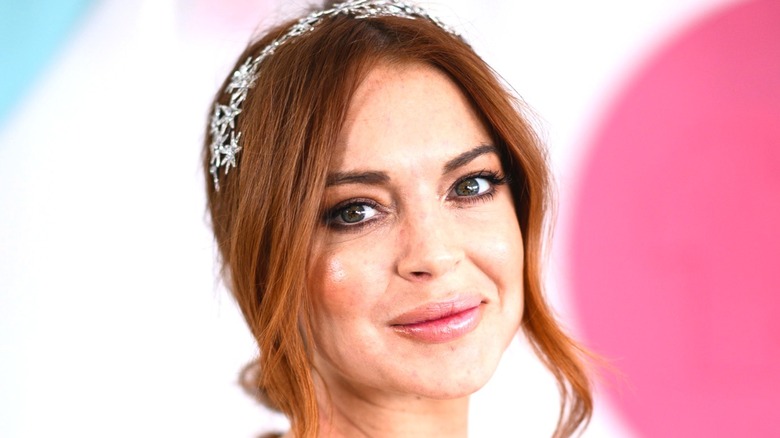 James Gourley/Getty Images
By the mid-2000s, Lindsay Lohan had proven herself to be a talented comedic actress and a natural, winning presence on the screen, whether as a child star or teenager. When the instant teen classic "Mean Girls" was released in 2004, Lohan had officially arrived — or so it appeared. Despite starring in the beloved comedy, the actor's real-life struggles dragged down her career.
Not only did the Lohan become notorious for her heavy partying, with E! reporting the star's back-to-back arrests in May and June 2007 for DUI and cocaine possession, but her career began to falter in the years after "Mean Girls." After successive critical and box office bombs like "Chapter 27," "Georgia Rule," "Just My Luck," and "Herbie Fully Loaded," Lohan's stardom was slowly eclipsed in the media by her increasingly disastrous personal and professional behavior.
However, the psychological thriller she released in 2007 was her ultimate career nadir and could have ended her time in Hollywood if she hadn't been given several more chances over the next decade.
I Know Who Killed Me nearly destroyed Lindsay Lohan's career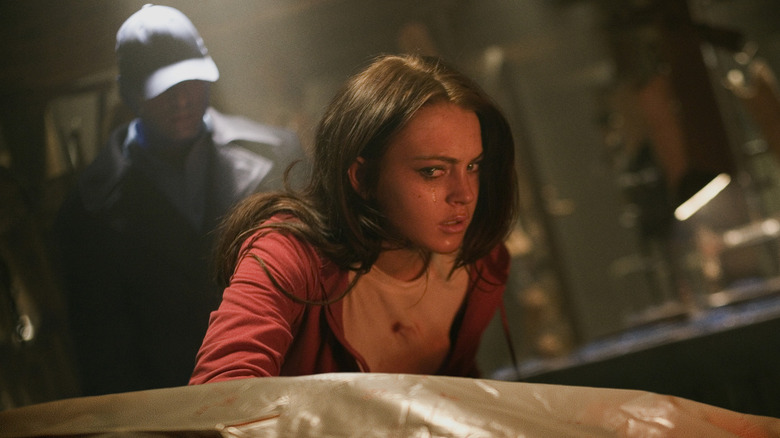 Tri Star Pictures
The 2007 thriller "I Know Who Killed Me" stars Lindsay Lohan as Aubrey, a gifted teenager kidnapped by a serial killer. Aubrey is eventually found, albeit badly injured, but when she wakes up, she insists she's an erotic dancer named Dakota Moss. Her parents believe their daughter has delusions from PTSD, but it becomes increasingly clear that Dakota/Aubrey may be telling the truth.
At the time of release, the film simultaneously received a 9% rating on Rotten Tomatoes and earned a paltry $9 million, according to Box Office Mojo. However, Charles Bramesco of The Guardian has argued that the movie's duality is a commentary on Lohan's celebrity, writing that the film is "a hysterical parody of the cautionary tale projected on to all young women, teenaged starlets in particular, that their virginal innocence can be tarnished into slatternly moral dissipation with one wrong move." It might have been more of a hit if it hadn't coincided with the actress' increased notoriety.
"I Know Who Killed Me" ultimately didn't bring Lohan down, though, as she continued to score chances for a comeback, whether through hosting "SNL," landing guest roles on shows like "Glee," or starting her own reality show. Who knows — maybe her upcoming Netflix holiday romantic comedy (via Variety) will catapult her to stardom once again.