The Best Movies Turning 50 In 2021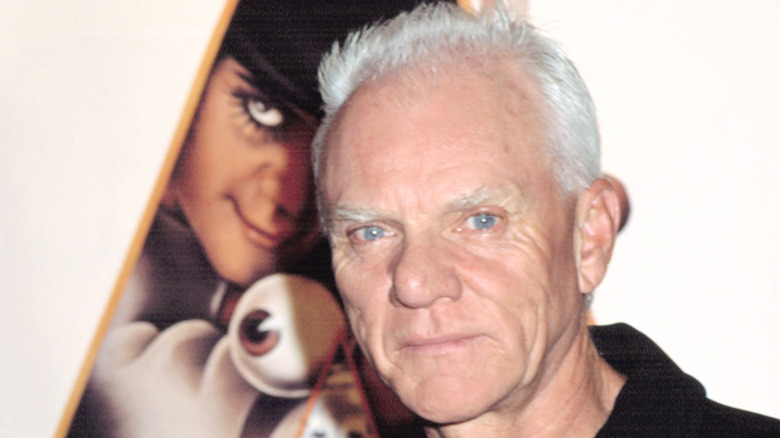 Everett Collection/Shutterstock
As 1970 came to a close, it was time to move on from movies dealing with war ("Patton," "M*A*S*H) and ones with "love"... in their title ("Love Story," "Women in Love"). 1971 ushered in darker, grittier fare, chronicling bad futures riddled with ultraviolence, odd May-December romances, cops who shot first and asked questions later, and Blaxploitation heroes who broke racial barriers at the box office.
In 1971, Sean Connery had one last shaken martini before saying "never again," while Woody Allen became a revolutionary leader of a country just to impress a girl. William Friedkin circled "Dirty Harry" on his to-do list, before making "The French Connection" with a different street-smart police officer instead. Stanley Kubrick wanted to prove he could work fast and cheap and ended up creating a cinematic experience that is still haunting our eyes and psyche to this day. It was quite the 52 weeks at the local cinema.
Five decades have passed and now we can clearly see what the best movies turning 50 this year are. Let's reveal them in alphabetical order. 
Bananas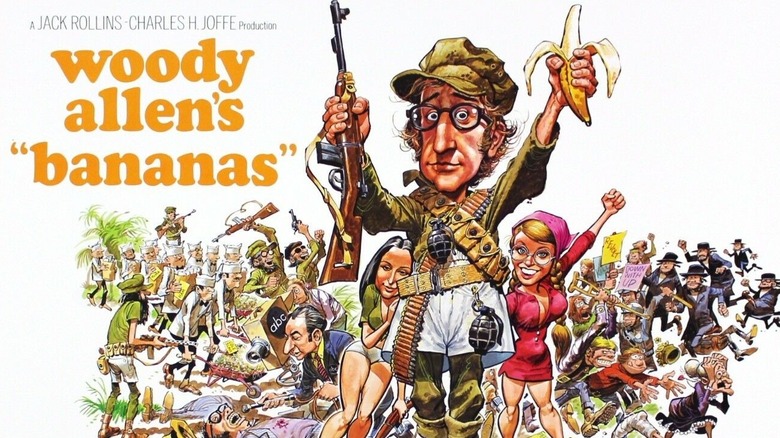 United Artists
If the accusations against Woody Allen haven't completely ruined the experience of watching his movies for you, there's still some joy to be found in his oeuvre. When the aliens in 1980's "Stardust Memories" tell Woody Allen "we love your films, particularly the yearly funny ones," Allen was mocking himself, and referencing uproarious pictures like his third directorial effort, "Bananas," which he naturally also wrote and starred in.
In the trailer and in his own words, he describes his role and the fruity plot: "I play the part of Fielding Mellish, who is a tester of products at a small company in New York, who, throughout circuitous turn of events, finds himself leader of a Latin American country." Indeed, Allen as Mellish gets in way over his head chasing an activist girl (Louise Lasser, who'd divorced Allen in real life one year prior) and ends up donning revolutionary fatigues and a long, Castro-like beard. He gets shot at, hounded by the press and the public, and even has to go to court, where he famously objects, "This trial is a travesty. It's a travesty of a mockery of a sham of a mockery of a travesty of two mockeries of a sham."
"Bananas" was partially based on the book "Don Quixote, U.S.A." by Richard Powell, had a score by Marvin Hamlisch and Yomo Toro, featured Sylvester Stallone in an early role uncredited role as Subway Thug No. 1, and marked the first of two collaborations with revered sports announcer Howard Cosell. Orange you glad you DID see "Bananas"?
A Clockwork Orange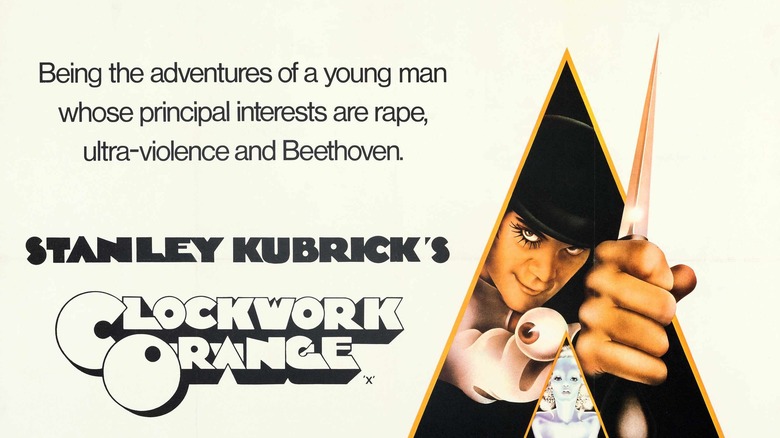 Warner Bros
The last rated X film to be nominated for Best Picture was Stanley Kubrick's "A Clockwork Orange," which some consider to be the best film of the auteur's career. Shooting at modernist and brutalist locations in and around London, Kubrick was able to transform Anthony Burgess' 1962 dystopian novel of the same name, written in dense Nadsat slang, into an audiovisual spectacle. Beethoven's 9th and "Singing in the Rain" never sounded the same ever again!
Kubrick was awed by Malcolm McDowell's performance in 1968's "if...." and instantly knew he had found his Alex, our "humble narrator" for "Clockwork." The result is one of the single greatest performances in the history of film, and McDowell got his corneas scratched in the famous Ludovico treatment scene as a thank you for his hard work.
Everything about the Kubrick's "Clockwork" — the erotic set designs of John Barry, the bowled-over costumes by Milena Canonero, the one-eye-lashed make-up by Barbara Daly, the electronic score by Wendy Carlos —helped to make it of the more influential films of the 1970s, penetrating media well outside of film.
Il conformista (The Conformist)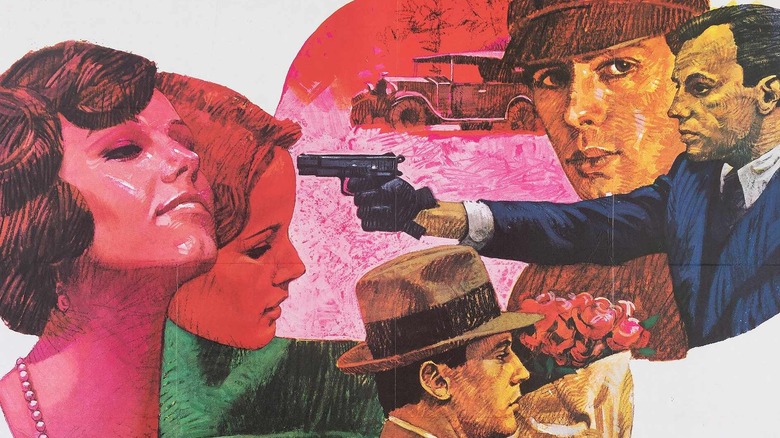 Paramount Pictures
Snowy forests and Mussolini-minted architecture with foreboding shadows play stark and striking backdrops to one of the more influential and stunning foreign films of the 1970s, "Il conformista." Bernardo Bertolucci's Academy Award-nominated adaptation of Alberto Moravia's 1951 novel "The Conformist" finds his title conformer, Marcello Clerici (Jean-Louis Trintignant), joining the fascist secret police of 1930s Italy. Our hero goes on to betray friends, acquaintances, and loved ones, all for the sake of seeking normalcy in his life.
Marcello's checkered past and present are put on steamy display, in a visual feast served up by cinematographer Vittorio Storaro. Storaro's work in "Il conformista" was so beloved that it was copied by others, and he was hired by Hollywood directors in the ensuing years. The Expressionist noir was a hit on the festival circuit in 1970, and received a proper U.S. release by Paramount in 1971.
Director Bertolucci was very aware of the lasting influence his film had, once saying, "What always made me proud — almost blushing with pride — is that Francis Coppola, Martin Scorsese, Steven Spielberg all told me that 'The Conformist' is their first modern influence."
Diamonds Are Forever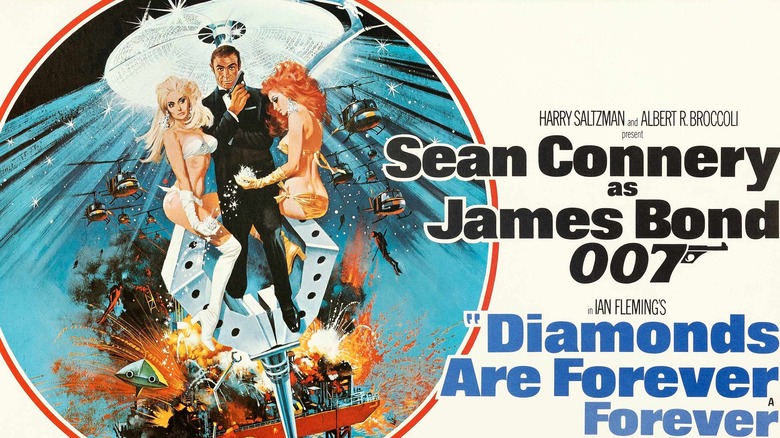 United Artists
After 1967's "You Only Twice," Sean Connery was done with the life of 007, but James Bond wasn't done with him. After replacement George Lazenby suited up only once for 1969's "On Her Majesty's Secret Service," Connery gave it one "last" go in "Diamonds Are Forever." He was paid handsomely for his services, but donated his entire salary to a charity he co-founded, the Scottish International Educational Trust, to help his talented fellow countrymen and women in the rough shine out.
While certainly not the best Bond film by any stretch of the imagination, the second Guy Hamilton-directed 007 feature is a time capsule of fantastical fun. It features the second Shirley Bassey theme song in the franchise. It is also Connery's true swan song as the secret agent, as we shouldn't really count his final outing, 1983's "Never Say Never Again." In "Diamonds," 007 kills multiple Blofelds, battles Bambi and Thumper (Trina Parks was the very first Black Bond girl), fights Crispin Glover's dad (Bruce Glover) and Captain Spaulding, drives a Mustang on its side through Vegas nightlife, and navigates a moon buggy, all while finding time to toss double entendres with Natalie Wood's "plenty"-ful sister Lana, and Natalie Wood's husband's future second wife, Jill St. John. Connery had an affair with Wood, and is rumored to have had one with St. John at the same time.
Dirty Harry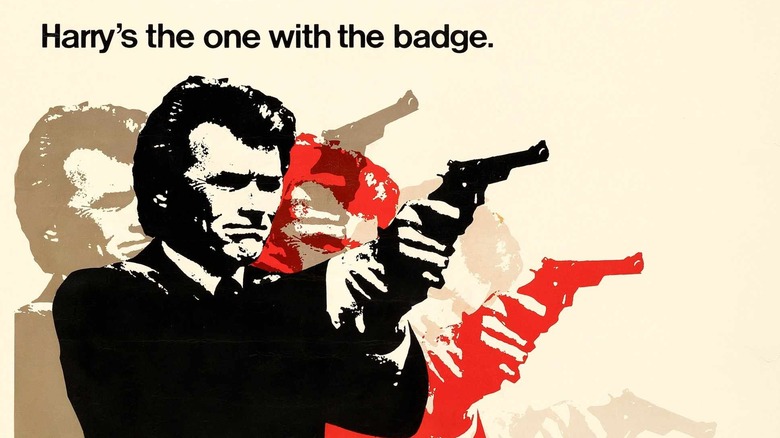 Warner Bros
It is impossible to separate Clint Eastwood from the role that cemented his legacy: SFPD Detective Harry Callahan, better known as "Dirty Harry." His police practices certainly weren't squeaky-clean, but he earned his "dirty" nickname because he did all the jobs no one else would or could do, as he "always gets the s**t end of the stick." In the Don Siegel-directed film, Harry is tasked with bringing down the serial killer Scorpio, inspired by the real-life Zodiac Killer, who has haunted the Bay Area since 1968.
"Dirty Harry" had audiences cheering, and movie critics fearing its message, even calling it fascist. Still, it was a hit film that went on to spawn four more Harry adventures: 1973's "Magnum Force," 1976's "The Enforcer," 1983's "Sudden Impact," and 1988's "The Dead Pool." It also left us with questions about policing, the rights of criminals, and quotable lines like, "You've got to ask yourself one question: 'Do I feel lucky?' Well, do you punk?"
Escape From the Planet of the Apes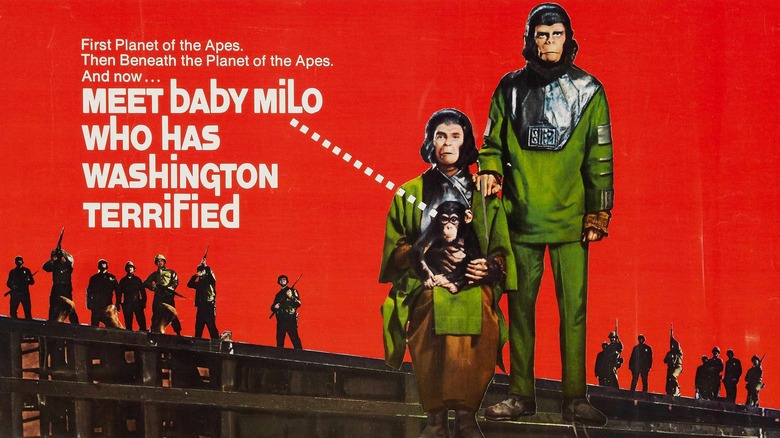 20th Century Fox
It's not often celebrated, but the third "Planet of the Apes" film, "Escape from the Planet of the Apes," is one of the more entertaining and thought-provoking ones of the entire series. Yes, the original 1968 film is a classic, but its follow-up was a disappointment, which put a lot of pressure on the directors of "Escape," Don Taylor and Paul Dehn, to keep the franchise going.
Reprising their roles as Cornelius and Zira, Roddy McDowall, Kim Hunte, and Sal Mineo travel to earth's past (ie, 1970s earth) to try and save it, where they encounter Ricardo Montalbán, misunderstanding, and aggressive resistance. They supply social commentary and much-needed laughter (the image of our beloved apes in groovy 70s clothing is everything). The film's bleak ending seemed to close the door on more "Apes," but its successful monkey business ended up keeping that door open a little while longer, with the subsequent release of 1972's "Conquest" and 1973's "Battle."
The French Connection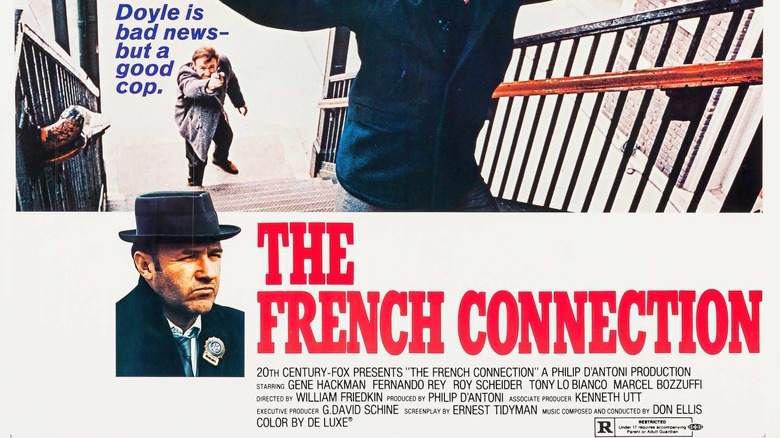 20th Century Fox
Dirty Harry may be the rough-and-tumble cop we still place highest on a cinematic pedestal, but don't diminish the fine work Jimmy "Popeye" Doyle was doing within the urban jungles of New York in search of "The French Connection" (not to be confused with the UK clothing company with the same name founded a year later).
The William Friedkin film, loosely based on real events, proved to be the king of the cops in 1971, besting "Harry" at the box office and triumphing the following year at the Academy Awards, winning in 5 out of the 8 categories it was nominated for, including Best Picture, Directing, Actor, Adapted Screenplay, and Film Editing. There are no awards for car chases, but "French Connection"s actual "dangerous" and "life threatening" one remains one of cinema's best.
"The French Connection" marked the third time in four years that Gene Hackman was nominated for an acting prize, and this was his first win. His work as the gritty "Popeye" not only helped to begat a 1975 sequel, but also inspired impresario Al Copeland to rename his fried chicken restaurant after him (and not the sailor man, who was later used in advertising).
Harold and Maude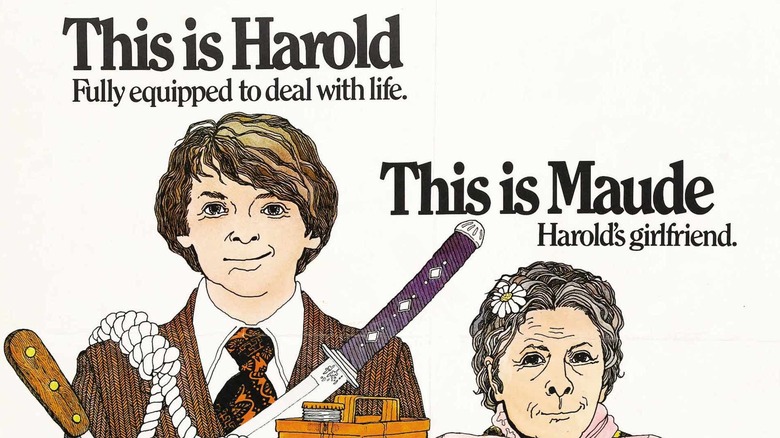 Paramount Pictures
In the history of movie May-December romances, the one in "Harold and Maude" may be one of its most unique we've seen. The love between Bud Cort's suicidal Harold and Ruth Gordon's life-affirming, much-older Maude didn't immediately win over audiences when released in the winter of 1971, but grew over time to be impossibly loved in the following year and ensuing decades that followed.
Director Hal Ashby, writer Colin Higgins (who adapted his own film school thesis screenplay), musician Cat Stevens, and a quirky game cast (including the sweet and sour Vivian Pickles) pack a lot of life, love, and even death into 91 minutes. "Harold and Maude" influenced the next generation of filmmakers, from Wes Anderson to Cameron Crowe, Alexander Payne, David O. Russell, and Judd Apatow, who even named his daughter Maude. 
Bud Cort said the role was both a "blessing and a curse," as he became so closely associated with playing Harold that he turned down every similar "crazy guy" role that he was offered thereafter. He didn't end up working for 5 years, and laid low at Groucho Marx's home.
The Last Picture Show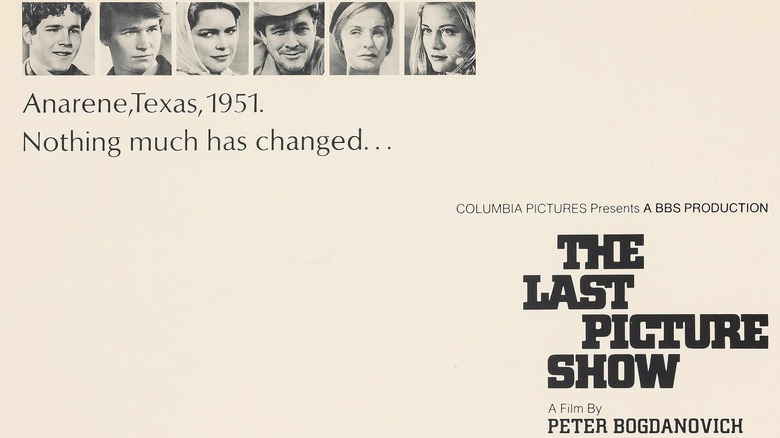 Columbia Pictures
Coming-of-age stories aren't often as made with so much beauty and melancholy as Peter Bogdanovich's black and white adaptation of Larry McMurtry's 1966 semi-autobiographical novel, "The Last Picture Show." The tale, set in 1951, is about sexual awakenings and going nowhere in a dead-end Texas town. It sparked a sense of nostalgia with audiences and received praise from critics. 
The incredible ensemble cast included breakout roles for Cybill Shepherd and Timothy Bottoms (who also headlined that year's "Johnny Got His Gun"), Academy Award recognition for Jeff Bridges and Ellen Burstyn, and Oscars for Ben Johnson and Cloris Leachman. "The Last Picture Show" was feted with eight nominations in total, including Best Picture, and Bogdanovich's work behind the camera (and co-writing of the screenplay with McMurtry) were also honored.
The drama and gossip broke the fourth wall as Shepherd and her director had an affair. This was quite problematic, considering Bogdanovich's then-wife and mother of his two children, Polly Platt, was the movie's production designer. However, Platt went on to work with her ex on his following two films, and received a "special thanks" credit for the "Last Picture Show" sequel, 1990's "Texasville."
McCabe & Mrs. Miller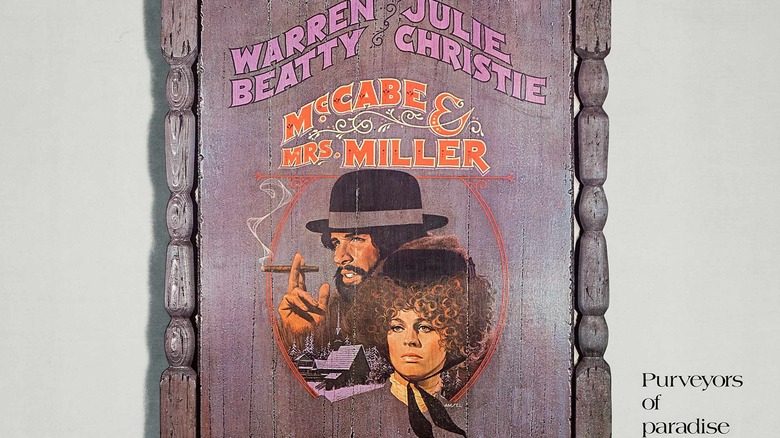 Warner Bros
Robert Altman, Warren Beatty, Julie Christie, and the soulful sounds of Leonard Cohen came together in 1971, becoming one of the more exemplary modern Westerns / anti-Westerns ever made, "McCabe & Mrs. Miller." The ensemble cast was rounded out by usual Altman suspects Shelley Duvall, Keith Carradine, Michael Murphy, and René Auberjonois.
The year is 1901, and Beatty's McCabe is a gambler who rolls into a mining town. With the help of Mrs. Miller (Christie, in a performance that got her an Oscar nod), McCabe establishes a successful brothel. While their business partnership thrives, they also forge a more intimate relationship with one another, although Mrs. Miller charges McCabe for her services. Eventually, they run afoul of outside interests, and it all leads to a snow-white shootout at dawn, captured magnificently by the lens of cinematographer Vilmos Zsigmond.
This was Altman's second feature after his smash hit "M*A*S*H," which kickstarted a big decade for the director, followed with such brilliant films as "The Long Goodbye," "California Split," and "Nashville." Legendary actor/director John Huston, who knows a thing or two about the Western genre and filmmaking in general, was a big fan of "McCabe & Mrs. Miller" as well.
Shaft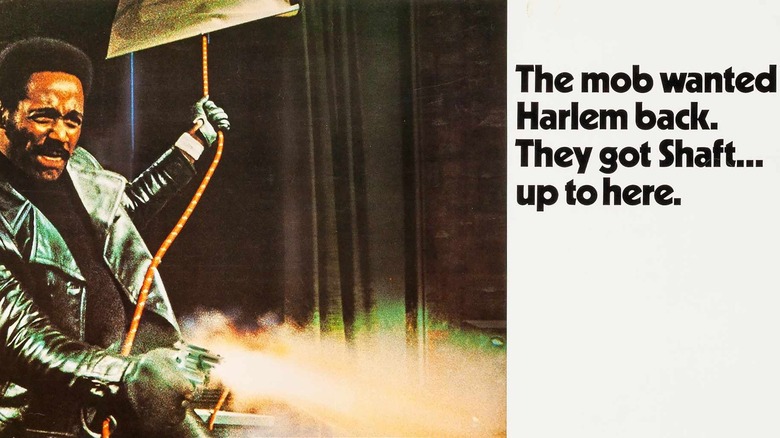 MGM
"Shaft," along with Melvin Van Peebles' "Sweet Sweetback's Baadasssss Song," are often regarded as the two films that launched the Blaxploitation genre, which would raucously shoot and sex its way into movie theaters throughout the 70s. The "black private dick that's a sex machine to all the chicks" (goes Isaac Hayes' Academy Award-winning theme song) was played by Richard Roundtree, who believes what he and director Gordon "classiest gentleman" Parks accomplished with the film "transcends [the] label" of exploitation.
The film had a budget of half a million and went on to gross 24 times that. Parks and Roundtree returned a year later for "Shaft's Big Score!" and then John Guillermin took the reins when he headed to "Africa" in 1973. A TV series followed, and later on, further adventures with Shaft and kin. The franchise was revived by John Singleton and Samuel L. Jackson as John Shaft's son in 2000, and 19 years after that, with his grandson, played by Jessie Usher.
Straw Dogs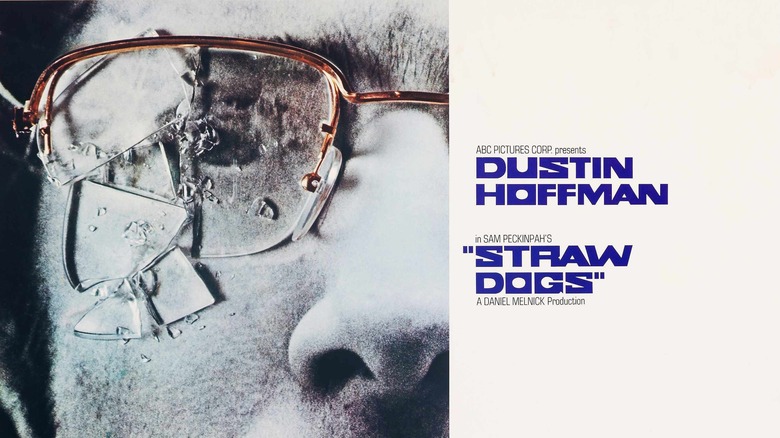 Cinerama Releasing Corporation
In a year fully loaded with violent films sparking controversies and making headlines, there may be none more graphic and disturbing than what takes place in Sam Peckinpah's sixth feature, "Straw Dogs." The title is taken from Chinese philosopher Lao Tzu, which Peckinpah summarized: "...the straw dogs were treated with the greatest deference before they were used as an offering, only to be discarded and trampled upon as soon as they had served their purpose."
While Elliott Gould, Donald Sutherland, and Anthony Hopkins were considered for the role of mild-mannered academic straw dog David Sumner, it was Dustin Hoffman who perfectly became the broken and enraged husband who seeks point-blank revenge on the English country folk who belittled him and raped his wife. That traumatic latter scene endured by actress Susan George ensured that "Straw Dogs" was probably one of the worst films to take a date to in 1971.
The film was remade for no good reason in 2011, but didn't bother crossing the pond, relocating the action to the American South.
THX 1138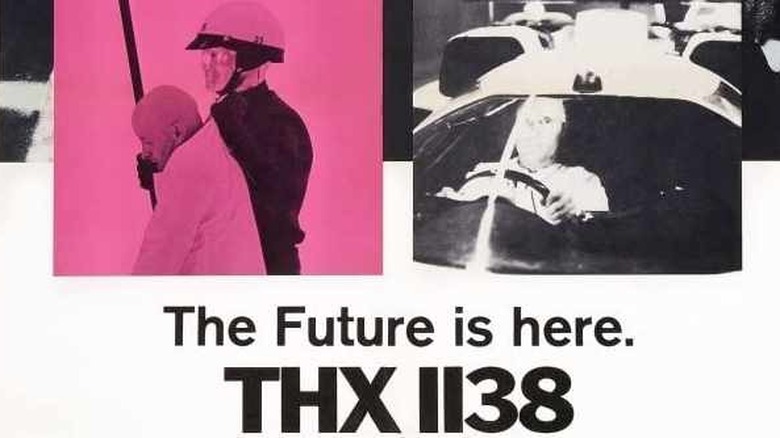 Warner Bros
The roots of the "Star Wars" saga can be found in George Lucas' student short film-turned-Warner Bros.-feature (with the help of Francis Ford Coppola), "THX 1138." Set on Earth in the future, a controlling empire starts to crumble from a rebellion that arises from within. The cerebral material on display is far darker than anything that happened a long time ago, in that galaxy far, far away, though.
All the actors who appeared in Lucas' debut feature had to agree to have their heads shaved, and work for scale. Robert Duvall played the title role, his first lead, and didn't mind the haircut as he "knew I didn't have to go far anyway."
To achieve a futuristic look, Lucas didn't stray far from home; he used existing San Francisco Bay Area locations, including Frank Lloyd Wight's Marin County Civic Center and BART stations that had yet been open to the public.
Steven Spielberg called "THX 1138" "one of the greatest science-fiction movies I'd ever seen," and it inspired a young Frank Darabont to become a filmmaker himself.
Walkabout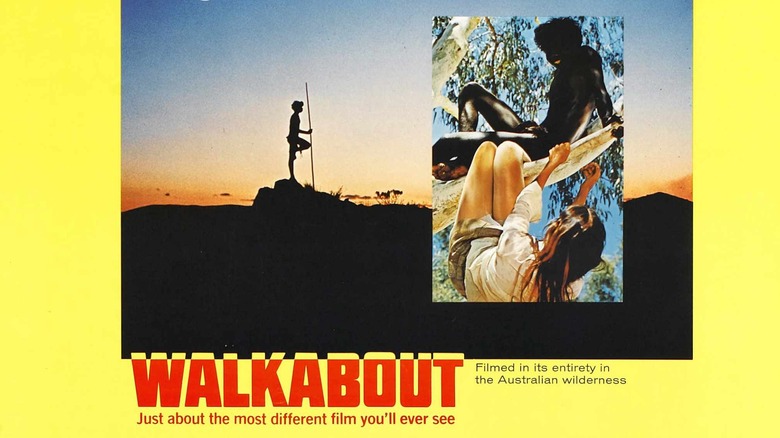 20th Century Fox
Longtime cameraman and cinematographer Nicolas Roeg made quite the debut as a solo director (he and Donald Cammell co-directed Mick Jagger a year prior in "Performance") with his rugged and heavenly picture "Walkabout," where Western civilization meets (as one of the film's poster states) "the world's last frontier."
"Walkabout" centers on a young girl (Jenny Agutter) and her even younger brother (Roeg's own son Luc) who are abandoned in the outback by their father (John Meillon, who Americans know best from the "Crocodile Dundee" pictures) and find much needed help and guidance in the hostile wilderness from an Aborigine (David Gulpilil in his debut).
The unforgettable journey "Walkabout" takes its audience on also made deep impressions on its young actors. Agutter recalled, "The whole thing was a sort of romance, a coming of age. Like my character, I was very much growing up in that little period of time." Luc Roeg added, "It really became our world, our community, our life. Coming home from Australia, everything felt completely alien. We'd all gone a bit feral."
Willy Wonka & The Chocolate Factory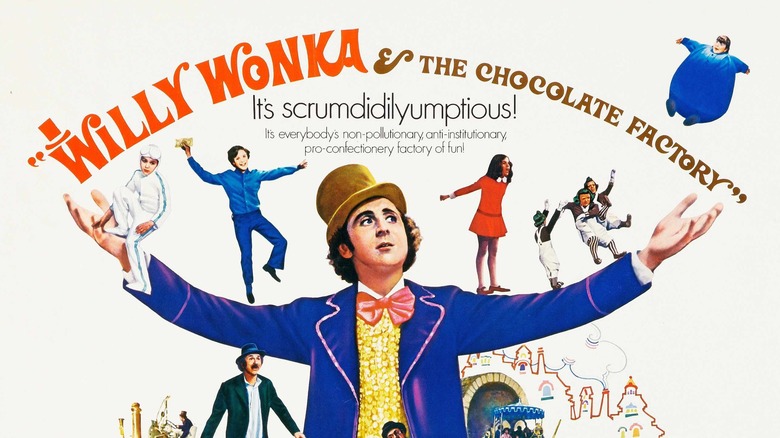 Paramount Pictures
Roald Dahl's 1964 children's book "Charlie and the Chocolate Factory" was the stuff of sweet dreams and twisted nightmares. It was the perfect material to turn into a fun fantasy film with lessons to be learned. Director Mel Stuart convinced producer David L. Wolper to convince Quaker Oats to finance a film version that doubled as an advertisement to sell chocolate bars. The ensuing trippy, drippy picture was renamed "Willy Wonka & The Chocolate Factory," and while the movie (and the candy) wasn't an immediate hit, the film became a deliciously wicked family picture still treasured to this day.
When one thinks of Willy Wonka, one can only conjure up the image of Gene Wilder in a top hat and purple coat, surrounded by his orange and green Oompa Loompas, acting all wily and wacky in front of a bunch of greedy and grabby kids (Violet Beauregarde! Augustus Gloop! Veruca Salt! Mike Teavee!) and their fortune-hunting parents. The Dahl source material also became a Tim Burton/Johnny Depp film that didn't quite hit the mark, and only had fans pining for the original. "Paddington" director Paul King and Timothée Chalamet are teaming up for a "Wonka" prequel that hopes to avoid the same mistake.