We Finally Know Why Mike Flanagan's The Fall Of The House Of Usher Isn't A "Haunting" Season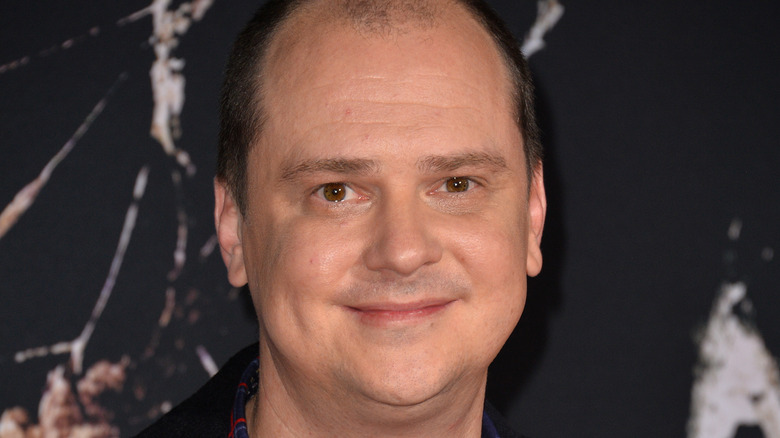 Featureflash Photo Agency/Shutterstock
Mike Flanagan has become well-known to horror fans over the past few years, with films such as "Hush," which was named by us as one of the creepiest Netflix movies, and "Doctor Sleep," which was praised by author Stephen King, among others. He's also been cranking out creepy TV series, including "The Haunting of Hill House" and "The Haunting of Bly Manor," as well as his newest miniseries, "Midnight Mass." 
With "Midnight Mass" being Flanagan's first Netflix show not part of the "Haunting" series, horror fans were eager to see what would be his next entry in the popular anthology. Thus, when the news was announced that Flanagan would be adapting the Edgar Allan Poe classic "The Fall Of the House of Usher," fans excitedly assumed it would be the third entry in "The Haunting" anthology — before it was clarified that this would be its own project. Now Flanagan has opened up about this decision.
The new series wouldn't have been a tonal fit with the other entries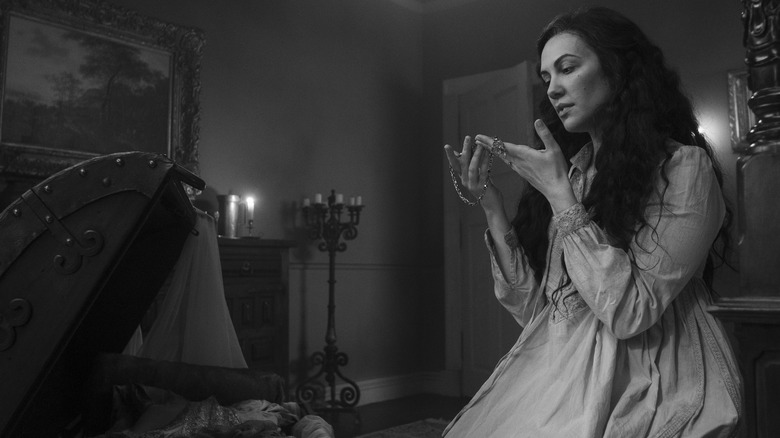 Eike Schroter/Netflix
In an interview with The Wrap, Mike Flanagan said that the main reason he didn't include the latest project in the "Haunting" series is that neither this story nor Poe's writings in general deal with ghosts, unlike the two "Haunting" adaptations. "So for it to be a 'Haunting,' it says that it's about ghosts, right? And Poe wasn't really about ghosts," Flanagan said. "And 'The Fall of the House of Usher,' specifically, is not about ghosts. So the biggest thing is that there just isn't really a haunting."
Flanagan also went on to add that the adaptation would be totally different from either of the two "Haunting" seasons, making it a poor fit even if he had attempted it. "It's very much its own thing tonally, thematically. It's something we've actually never done before. And so it felt like we would be limiting it, in an unfortunate way, if we tried to shove it into that 'Haunting' shoebox. It very much is its own crazy, over-the-top, insane, beautiful, macabre, just wicked thing that is so different."
Flanagan added that "I think when people see it, it'll become clear, very fast that it's like, 'Oh, this is NOT the 'Haunting.' 'The Haunting' is like this sad, sweeping violin ballad and this is like rock and roll. This thing is adrenaline. So I think people will be able to see the difference pretty fast."
Flanagan may be done with the Haunting series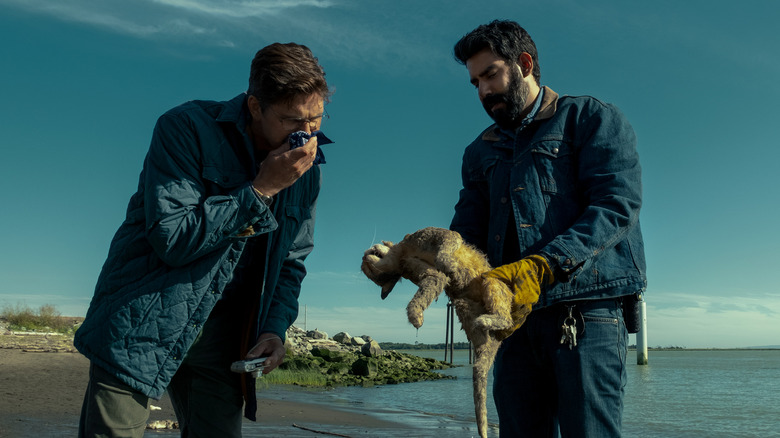 Eike Schroter/Netflix
While Mike Flanagan expressed appreciation for the fans' enthusiasm at the "Haunting" anthology, he did suggest that he's done with the series himself, saying that he has no immediate plans to return, though he didn't completely shut the door on the possibility.
"For all I know, there'll be another chance to kind of go back into that world. I just don't see it right now. And there are too many things kind of stacked in line waiting to go." Flanagan admitted. "But if the right thing comes along and the stars aligned for it, we're always going to be wide open to going back there. I also want to make sure it's the right thing, though. I don't want to go back just to go back and not have something new to say. I want to make sure that it's for the right reasons. The thing I'd hate to do is go back and give everybody a third season of 'The Haunting' and have them hate it."
Flanagan, however, is not slowing down, as he has a multi-year television deal with Netflix and is currently also in post-production on "The Midnight Club," which is an adaptation of Christopher Pike's novel of the same name (per Variety).
His latest series, "Midnight Mass" is currently available on Netflix, along with the two "Haunting" installments and many of his films.