What Charlie Barnett Has Been Doing Since Leaving Chicago Fire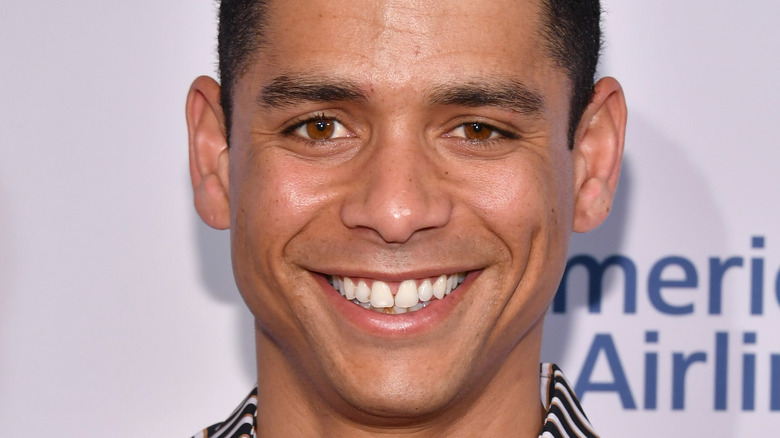 Amy Sussman/Getty Images
Charlie Barnett was a fan favorite during his three-season run on NBC's "Chicago Fire." In the series, Barnett portrayed Peter Mills, a rookie fire fighter struggling under the weight of his late dad's legacy. Peter often bumped heads with his supervisor, Matthew Casey (Jesse Spencer). Their relationship is complicated by Peter's romantic involvement with Gabriela "Gabby" Dawson (Monica Raymund), whom Matt is also romantically interested in. 
In the Season 2 finale, "Real Never Waits" (via IMDb), Peter injures his leg in a fire and has to work his way back onto his truck. Though he succeeds in this feat, Peter ultimately decides that his place is back home with his family. As of the late Season 3 episode "You Know Where to Find Me" (via IMDb), Pete is living in North Carolina, happily helping his family run their restaurant. He has also given up trying to prove himself worthy of his father's reputation and finally stepped out of the man's shadow. 
It's been six years since "One Chicago" franchise fans have seen Pete, but the actor who plays him has naturally moved on to other projects. Here's what Barnett's been up to since his time on "Chicago Fire."
Charlie Barnett appeared in a trippy Netflix time loop show
Per Charlie Barnett's IMDb page, he's kept himself quite busy after he left "Chicago Fire" in 2015. He immediately booked the ABC soap "Secrets and Lies," which lasted just one season. Then, in 2017, Barnett moved on to The CW military drama "Valor," which also lasted one season. He then popped up as Ben Marshall in Netflix's 2019 adaption of Armistead Maupin's "Tales of the City" before making an appearance as Gabe on Season 2 of Netflix's chilling psychological drama "You." He was also John Diggle Jr. in a four-episode arc of the CW series "Arrow," and he guest-starred on the 2021 Netflix series "Special."
However, fans of the actor likely remember him from a completely different Netflix role. In 2019, Barnett notably portrayed Alan Zaveri in the first season of Netflix's original series "Russian Doll." Like co-protagonist Nadia Vulvokov (Natasha Lyonne), Alan is caught in a time loop. The two New Yorkers know they need to meet to break the infinite cycle in which they are mired and must jump through many hoops to make contact and avoid death. It's a task that they are both initially unsuccessful at, and Nadia and Alan meet many an unfortunate end along the way before getting it right. There's no concrete word on whether Barnett will be back as Alan in the show's announced second season (per Deadline).
He's currently co-starring on an NBC drama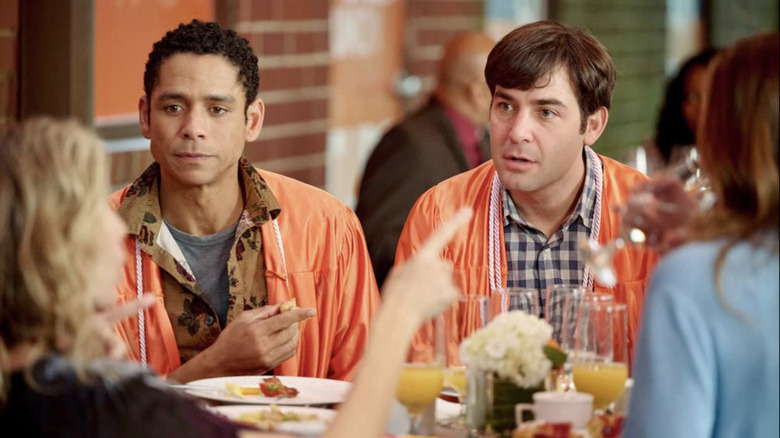 NBC
Charlie Barnett recently returned to his prime-time roots. According to his IMDb profile, the actor is currently co-starring in the NBC drama "Ordinary Joe." The series follows Joe Kimbreau (James Wolk), a student who stands at a personal fork in the road on the occasion of his 2011 college graduation. Joe has not decided which of three occupations he'll follow as he enters adulthood, and his friends and family tell him that he needs to quit with his dilly-dallying and get decisive.
The show splits its perspective into three realities and follows Joe as he lives out those three possible career paths: A shabby yet charming rock star, a family man nurse, and an unmarried police officer. Each choice leads him to a different level of happiness — and in one case, entirely different romantic outcomes — burdening him with different kinds of emotional baggage along the way.
In the series, Barnett portrays Eric Payne, Joe's close college friend and an associate of at least one of his adult future selves. As of press time, the drama airs on Monday nights.