The Chicago Fire Couple Fans Agree Have No Chemistry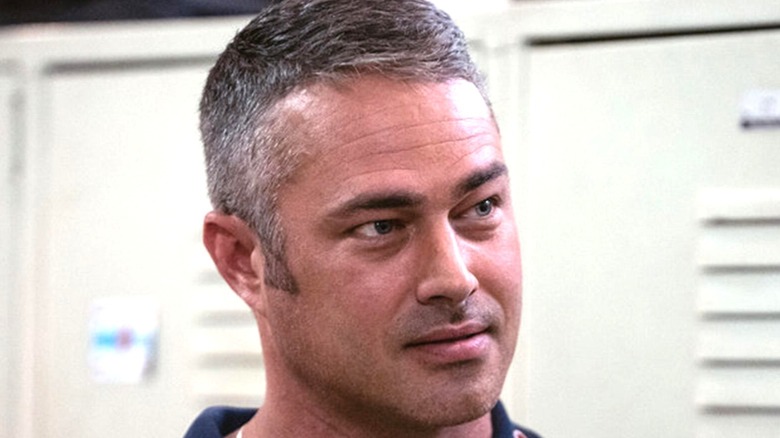 NBC
It's not just the burning buildings that get hot on "Chicago Fire." The NBC show has featured a plethora of steamy romantic relationships over the course of its 10 seasons. But not every pairing has proven to be a hit with the fans who follow the "One Chicago" universe of interconnected shows. Case in point: Even the much-anticipated coupling of Brett and Casey has pleased some fans while turning off others.
On the other hand, there's another "Chicago Fire" couple that many fans find to be ice cold. In fact, an entire thread on Reddit has cropped up dedicated to the duo's purported lack of chemistry. That's right: We're talking about Truck 81 engineer Stella Kidd (Miranda Rae Mayo) and Lieutenant Kelly Severide (Taylor Kinney), or, as they're known within the fandom, "Stellaride."
Kinney's Severide has been on "Chicago Fire" since the very beginning. In earlier seasons, the character cycled through a lot of relationships with different women. But, when Kidd joined Firehouse 51 in Season 4, something started to change. What began as a friendship developed into a serious romance, culminating in a marriage proposal in Season 9. So how did Stella and Severide's relationship develop into the dud that some fans perceive it as, and is there any hope for things to improve as Season 10 continues?
Some fans feel like the Stellaride romance is unconvincing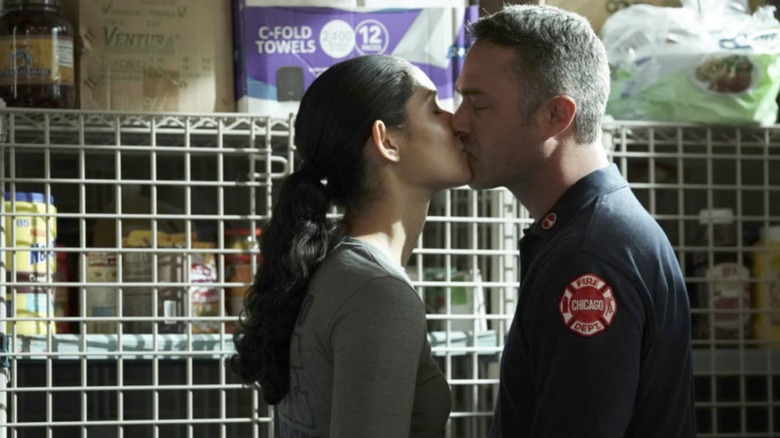 NBC
The issue was raised by Redditor u/Ta-veren-, who wrote a straightforwardly-titled post, "Unpopular opinion: Severide and Kidd have no chemistry," and went on to argue that part of the reason they feel this way is because, to them, it seemed like the easiest pairing to do solely from a production standpoint. The opinion turned out to be not so unpopular. User u/Impster5453 agreed, writing, "From an acting standpoint, she seems to be selling it more than him, but they do not click at all," and went on to say that actors Taylor Kinney and Miranda Rae Mayo (who play Severide and Kidd, respectively), are unconvincing as a couple.
Some fans blamed producers for "pushing" for Stellaride to happen. "I completely agree, but it seems like that's the relationship they want to push for," wrote u/ALikeSupreme, while u/parab13 had a more nuanced take. "I didn't see chemistry between them early on, but it's [gotten] better since Season 8," the Redditor said, later adding, "I find Severide unconvincing or insincere in some scenes, so I struggle to buy him as a committed partner." Likewise, u/newpinkbunnyslippers put the blame squarely on Severide's shoulders, touching on Severide's lack of chemistry with every character before saying, "Last few seasons, he's just been moping around, pulling a half-smile at best, and not really talking to people. He's become a weird character."
Still, not everybody agreed; this is the internet, after all. Reddit user u/Doolfan popped into the post with, "I STAN them but just my opinion." Will wedding bells be ringing later this season for Stellaride, and will that do anything to change Reddit's opinion? Until then, this fire continues to simmer.