The Colin Farrell Sci-Fi Flop Climbing Netflix's Top 10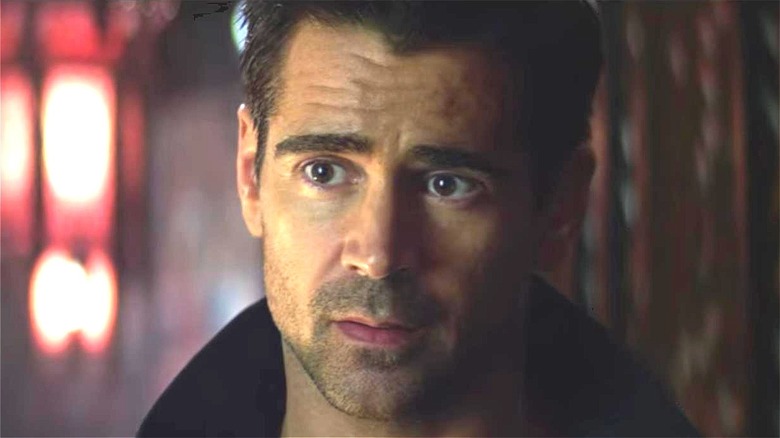 Sony Pictures/Netflix
Every month, Netflix releases a ton of new content to add to their endless library of movies and TV shows. Some titles are a bit older, while others are new releases and original content. For the lucky few, some productions are given new life when they land on the streaming giant. Take the killer drama "You," for example. The series failed to perform when it originally aired on Lifetime and later hopped to Netflix (via The Hollywood Reporter). After its move, "You" quickly charted on the platform's top 10 list was renewed for the first of many seasons. Season 2 is still considered one of the platform's most-watched series with 54 million views, per Newsweek.
Another such title defying the odds and climbing the Netflix charts is 2012's "Total Recall," starring Colin Farrell. The sci-fi film is a remake of one of Arnold Schwarzenegger's movies, 1990's "Total Recall," which is in turn loosely based on Philip K. Dick's short story "We Can Remember It for You Wholesale." Although Farrell's version dramatically flopped in comparison to its predecessor, tons of Netflix viewers are now tuning in to watch.
Total Recall is sitting comfortably on Netflix's top 10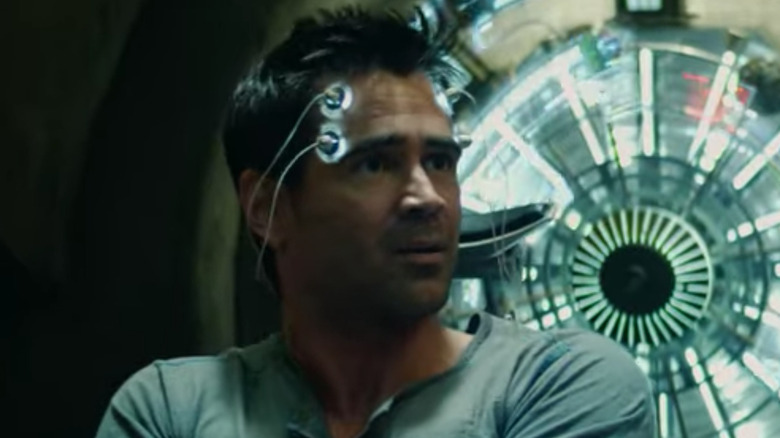 Sony Pictures/Netflix
At the time of this writing, 2012's "Total Recall" (via IMDb) has climbed all the way to Netflix's top 10 movies in the U.S., taking the eighth spot. The film boasts a star-studded cast which includes Bryan Cranston, Jessica Biel, and Kate Beckinsale alongside the lead, Colin Farrell. Farrell plays Douglas Quaid, a factory worker living on a post-apocalyptic Earth and often dreams of being a secret agent. Bored from his mundane life in the factory, he visits Rekall, a company that can give false memories to someone. The mind-altering procedure goes haywire and, when Douglas wakes up, he finds himself on the run from a life he never knew he had.
The film was a total bust, both in terms of box office and critic standards. With a budget of $125 million, it went on to make only $25 million domestic in its opening weekend and ended up with $198 million total worldwide (via Box Office Mojo). Critics also weren't a fan of the film, according to Rotten Tomatoes, who gave it a 31% rating. The consensus notes that "While it boasts some impressive action sequences, 'Total Recall' lacks the intricate plotting, wry humor, and fleshed out characters that made the original a sci-fi classic."
Despite its harsh reviews, viewers are now loving "Total Recall," as seen by its place on the charts. Luckily, you can decide for yourself if it's actually a flop by heading to Netflix right now to watch.