The Idris Elba Western Taking Over Netflix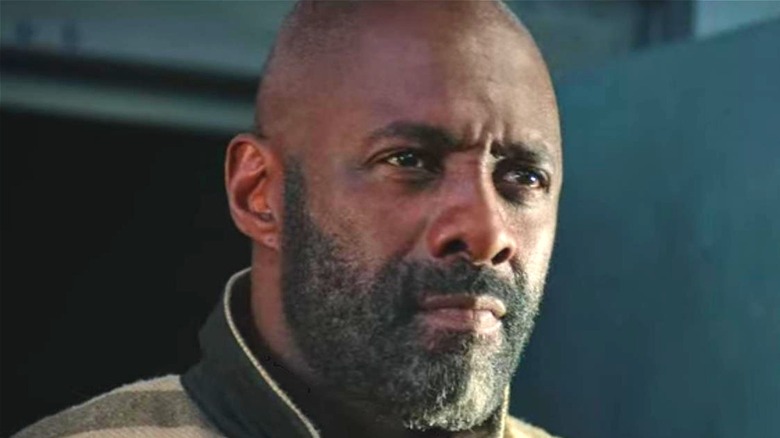 Netflix
English actor Idris Elba has been performing for decades and has built up an impressive career over the years. Some of his most notable roles have included a major role on the HBO crime drama "The Wire" and portraying the title character in the BBC drama "Luther," as well as, on the other side of the spectrum, a seven-episode stint on the super-popular sitcom "The Office." And that's just TV — some popular films Elba has appeared in include 2012's "Prometheus," 2016's "Star Trek Beyond" and 2021's "The Suicide Squad." He also portrayed Heimdall in a handful of Marvel films, beginning with 2011's "Thor."
In Elba's most recent role, he took on the Western genre with "The Harder They Fall," directed by Jeymes Samuel and written by Samuel and Boaz Yakin. In a star-studded ensemble, Elba is joined by the likes of Jonathan Majors, Zazie Beetz, Regina King, Lakeith Stanfield, and more. The film, released to the streaming service on November 3, is already a hit and has secured a place on the Netflix Top 10.
Read on to find out more about "The Harder They Fall" — and why it's taking over Netflix.
The Harder They Fall is utterly entertaining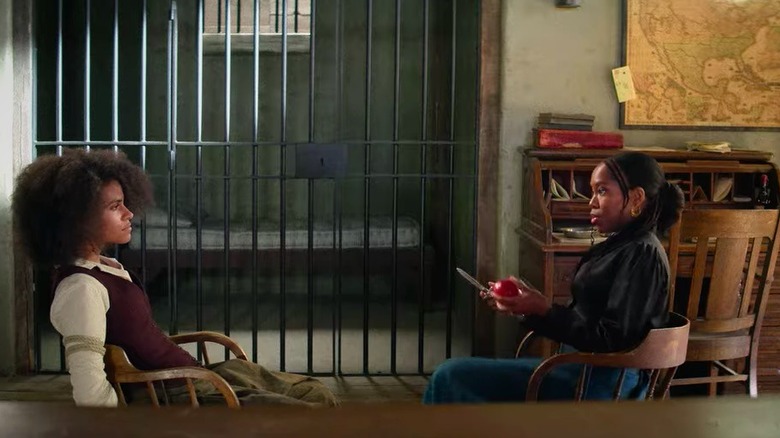 Netflix
"The Harder They Fall" focuses on the rivalry between Rufus Black (Idris Elba) and outlaw Nat Love (Jonathan Majors). When Rufus is released from prison, Nat enlists the help of his former flame Stagecoach (Zazie Beetz) and his two right-hand men, Bill Pickett (Edi Gathegi) and Jim Beckwourth (R.J. Cyler) to help him seek revenge. Meanwhile, Rufus has the help of "Treacherous" Trudy Smith (Regina King) and Cherokee Bill (LaKeith Stanfield). Further, as Vulture notes, these characters are based on real people, who have been placed into a fictional story.
So far, the reviews have been quite positive — on Rotten Tomatoes, "The Harder They Fall" has garnered an 85% Tomatometer score and an even higher 93% audience score. In one rave review, Robert Levin of Newsday wrote, "This movie operates on its own plane of existence, bursting forth onto the screen with a degree of confidence that rarely materializes on this scale." Nick Harley of Den of Geek had similar sentiments, declaring, "If Westerns were ever to reclaim their place as cinema's favorite genre, it would be a movie like 'The Harder They Fall' that would start the sea change."
Bilge Ebiri of Vulture noted that the film is not perfect, writing, "'The Harder They Fall' is enormously entertaining on a scene-by-scene basis, filled with sequences that don't serve much narrative purpose (and in some cases actually undermine previous sequences) but seem designed to astonish us." But, ultimately, Ebiri noted that while the film is not completely coherent, it has "infectious energy" to make up for that shortcoming. "'The Harder They Fall' is a mess, but it's a fun mess," he concluded.