Michael Moore's Secret Donald Trump Documentary Acquired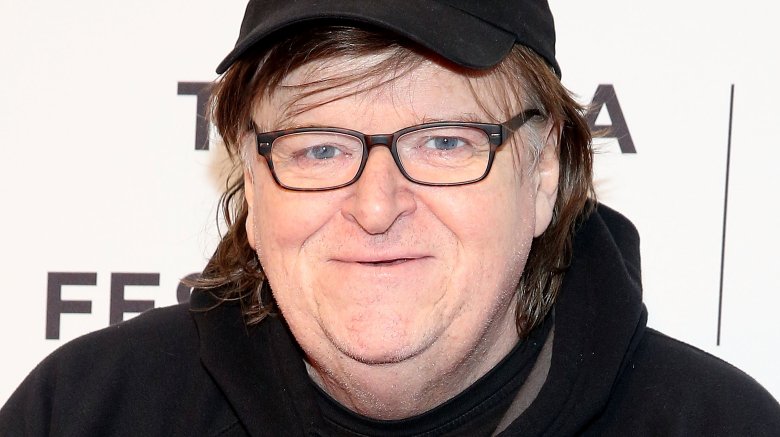 Getty Images
Art will imitate life in Michael Moore's upcoming project, Fahrenheit 11/9.
Deadline reports that Moore has been toiling away on a documentary about the 2016 U.S. Presidential Election and Donald Trump's subsequent victory, and that Bob and Harvey Weinstein of the The Weinstein Company have secured worldwide film rights. The Weinsteins are slated to release the film under their self-owned indie label, the Fellowship Adventure Group.
Fahrenheit 11/9 makes reference to November 9, 2016, the day Trump was formally asserted as the 45th President of the United States. The title also appears to be a coy self-reference to Moore's previous film Fahrenheit 9/11, a scathing documentary that followed the aftermath of the September 11, 2001 terrorist attacks in the U.S. Fahrenheit 9/11, also distributed by the Weinstein Company, became the highest-grossing documentary of all time, having pulled over $200 million worldwide (via Box Office Mojo).
Moore's Trump documentary will bring together a few of his old colleagues, with whom he worked on Fahrenheit 9/11. Directors and producers Carl Deal, Meghan O'Hara, and Tia Lessin will join the project. David Glasser, COO of the Weinstein Company, will shop domestic and international rights during this year's Cannes Film Festival.
According to the Weinsteins, Moore's take on the Trump election and presidency is "unlike anything that is currently being told." The company released the following statement:
"There is no greater part of what we can do right now than to have the power to bring Michael Moore to a mass audience... [Fahrenheit 9/11] broke all records then, and we plan to do so again. This movie will have one of the most innovative distribution plans ever. Now more than ever, Michael's appetite for the truth is crucial. We are ecstatic to be a part of this revolution."
Fahrenheit 11/9 is currently in production, but no release date has been set. While we wait for more details, try watching the documentaries that made our list of hidden Netflix gems you should totally see.