Man Sues Date For Texting During Guardians Of The Galaxy Vol. 2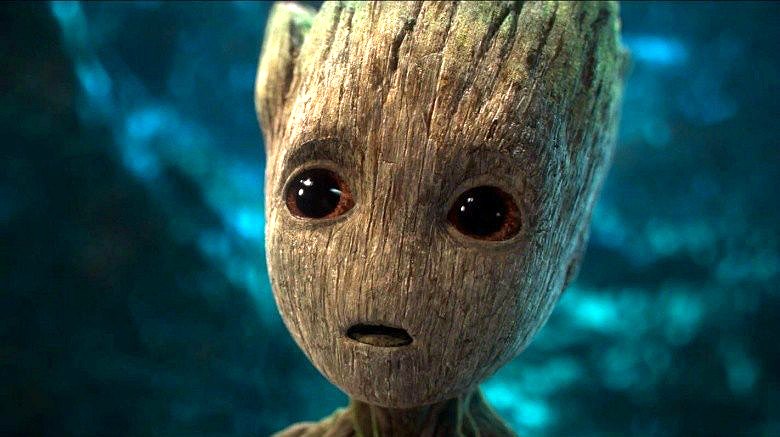 For most people, a date texting during a film is merely an annoyance. But for one Texas man, it's worth going to court over.
Austin-based newspaper The Statesman reports that 37-year-old Brandon Vezmar of Round Rock, Texas is suing his date for texting during a screening of Guardians of the Galaxy Vol. 2. Vezmar is asking his date for $17.31, the cost of a single ticket for the 3D film showing.
Vezmar's petition was filed in small claims court in Travis County, located in south central Texas. It states that the "defendant's behavior is a threat to civilized society" and though the "damages sought are modest, the principle is important." According to the petition, the woman's alleged texting is a "direct violation" of the theater's policy, and that her actions "adversely affected Vezmar's viewing experience and that of other patrons."
Vezmar and his date reportedly met online and went on their fateful first date on May 6. Allegedly, the woman began texting about 15 minutes into the Guardians Vol. 2 showing. The petition claims that she "activated her phone at least 10 to 20 times in 15 minutes to read and send text messages." Vezmar called the experience "a first date from hell," and called texting during a film "one of his biggest pet peeves."
Additionally, Vezmar reportedly asked the woman to stop texting, but she refused. He stated that he suggested she exit the theater to text, and when she left, she never came back. Vezmar said that woman drove off in her car, which the pair had driven to the theater, and he was left without a ride.
Vezmar allegedly contacted her a few days later asking for her to pay him the $17.31 for the ticket, but she refused to pay because "he took [her] out on a date."
The Statesman reached out to Vezmar's date, an unnamed 35-year-old woman who was, until recently, unaware of the claim against her. To the news, she responded, "Oh my God. This is crazy."
The woman also stated that Vezmar's claims are inaccurate, and that she only used her phone to text two or three times during the screening. "I had my phone low and I wasn't bothering anybody," she said. Reportedly, she was texting a friend who was arguing with her partner, and that the texting wasn't "constant." She also stated that she's "not a bad woman."
James Gunn, writer and director of Guardians of the Galaxy Vol. 2, weighed in on the lawsuit. On Twitter, Gunn joked, "Why stop at suing? She deserves jail time!"
Bizarre lawsuit involving the film aside, Guardians Vol. 2 has been crushing the competition at the box office. If you've yet to see it yourself, check out what the critics are saying about the film before you head to the theater. (Just try not to text when you get there.)